It is time you need to provide your audience with content that is fun, eye-catching, and easy to consume – and nothing beats videos for these factors. Undoubtedly, Video is one of the most appealing ways nowadays to associate with customers.
According to Wyzowl, around 86% of video marketers reported that utilising videos enhances their web traffic. Another 84% stated that videos help their brand produce fresh leads.
The facts state how there's something to be said about the success of video marketing; all you need is to find ideas to use videos adequately and the best video editing software.
Here are several techniques you can apply to your videos to retain attention and keep your viewers engaged in expanding your brand quickly and effectively.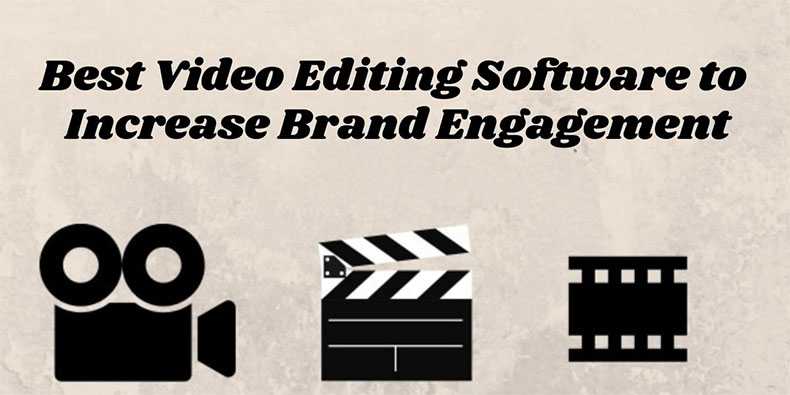 Choose apt video lengths
It is all-time advice to marketers to keep their videos precise and brief. Although, the most suitable video length is influenced by various factors: content distribution platform (the most important one), target audience, viewers' gadgets, location, and value.
If your audience is the one who watches videos on mobile phones during breaks at work, while in traffic jams or subways, they prefer quickies. A more extended video will see them browse through the parts of your video, dropping out on your prime message.
You can follow the below tips-
On Instagram, your video clips shouldn't be over 60 seconds.
For Facebook, make sure your video lies between 20 to 90 sec and 4 hrs for stories.
A 45-second video is perfect on Twitter, and those embedded on a blog must be under the range- 30 to 60 sec.
For YouTube, the ideal video length is ten minutes. Usually, videos between 7 to 15 minutes perform well.
You can directly collaborate with an SEO consultant to determine the correct video length according to the platform and audience you intend to promote it on.
Bring authentic content ideas for videos
Using authentic content for creating videos and embedding them into your blogs can help you boost the overall engagement of your writing.
Kinds of content to consider:
Videos stating 'About Us'
How-To or Tutorial Videos
Video Summaries
Vlogs
Testimonials and Client Reviews
If you are blending original video content into your blog posts, the chances of readers sharing and engaging with your posts get high. Besides, original videos tell a story, so people will be more inclined to spread it with their network when you create compelling content.
Go for Instructional Videos and Screencasts
Instructional videos continue to be one of the top content performers and can be exceptionally effective. Nearly 96% of people have watched an explainer video to learn more about a product or service- speaking up its value for a business owner.
Screencasting is basically a recording of your computer screen generally with audio narration or music is in demand nowadays. It can also use a webcam to bestow the narrator in a different window. You can also choose one video editing software that lets you draw on the screen throughout the recording so viewers can easily follow along. Screencasts are generally used to create training videos, tutorials, and recorded presentations.
Such videos benefit the audience in many ways. Like now, they don't need to talk to your customer service team (for basic doubts); instead, they can watch a video and get the answers they are looking for!
Consider the trendiest topic in your sector
One of the most innovative ways to entertain your audience with video content is to address the latest, most sizzling topic in your video. Despite your video's subject, there is always a trendy topic that is appropriate to your audience. For instance, if you are a company owner and offering remote work, you can talk about Freelance Jobs from Home. Such a topic will attract more and more viewers, ending up increasing your network.
This way, you show your viewers that you are updated about what is going on and attentive to current events and trends while building your personal brand!
There are high chances that the video will fire up the discussion into the comment section of your video or post as your onlookers start to share their observations and thoughts.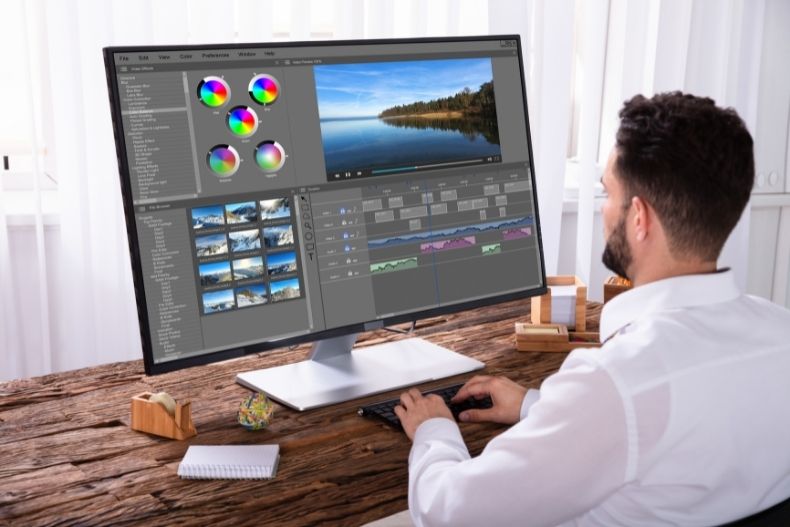 Outlook
So, what are you waiting for? Find video editing software, start editing videos and earn what you were missing out till.
Unsure how to do that? Don't panic; reach any professional SEO consultant. Experts, being in the industry, know how to use video editing softwares or even the Best SEO Tools to grow the company and increase brand engagement.
Whether you choose to do it all by yourself or hire an expert, begin video marketing, and grab the opportunity to attract leads today.
Choose Videos, Choose Creative!