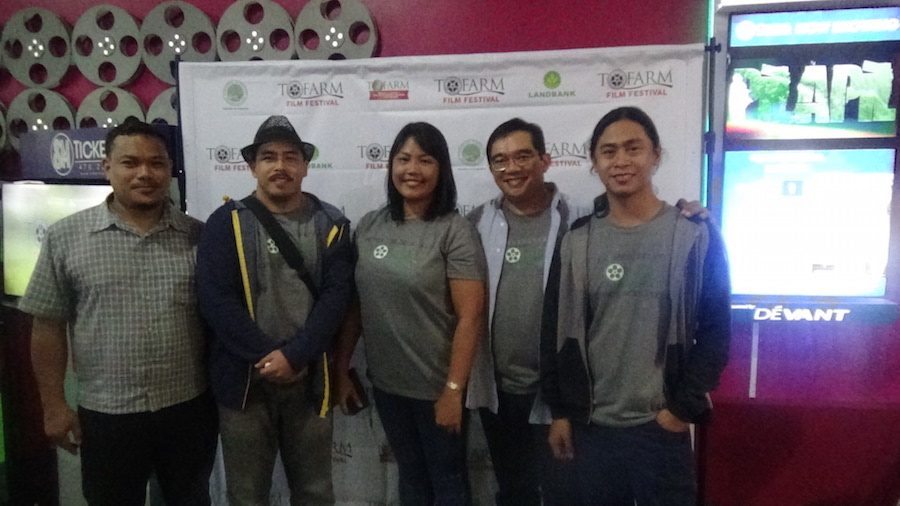 How hard is being a farmer like? What do we know about life in the farms?
The truth is that we know very little about the people who are responsible for bringing rice from the fields to our tables. And this is what the TOFARM Film Festival wants to change. From the challenges of growing crops to the little joy every harvest day brings, the festival aims to make the audience empathize with the trials and triumphs of our farmers.
Last September 14, 2016 the film festival was opened to the Cebuano crowd with the opening ceremony at SM City Cebu. The opening was attended by the film festival directors and some chosen actors and actresses. The films will be showing until September 20, 2016/
The festival features 6 movies, which put the story of our farmers and the agricultural life in the center stage:
Jojo Nadela's Pilapil is an action drama which centers on the struggles of a farmer who decided to seek greener pastures in the city only to find crime and corruption. Pitong Kabang Palay by Maricel Cariaga is a family drama featuring a family trying their best to survive on their last seven cavan of rice due to bad harvest. Other movies are Paolo Villaluna's Pauwi Na, Vic Acedillos Jr.'s Kakampi, Dennis Marasigan's Free Range and Zig Dulay's Paglipay, which won Best Picture in the festival.
To promote the festival to a larger audience, organizers offered a Buy 1 Treat 1 promo for moviegoers. The said promo entitles a purchaser to bring in a chosen farmer to watch the movie free of charge.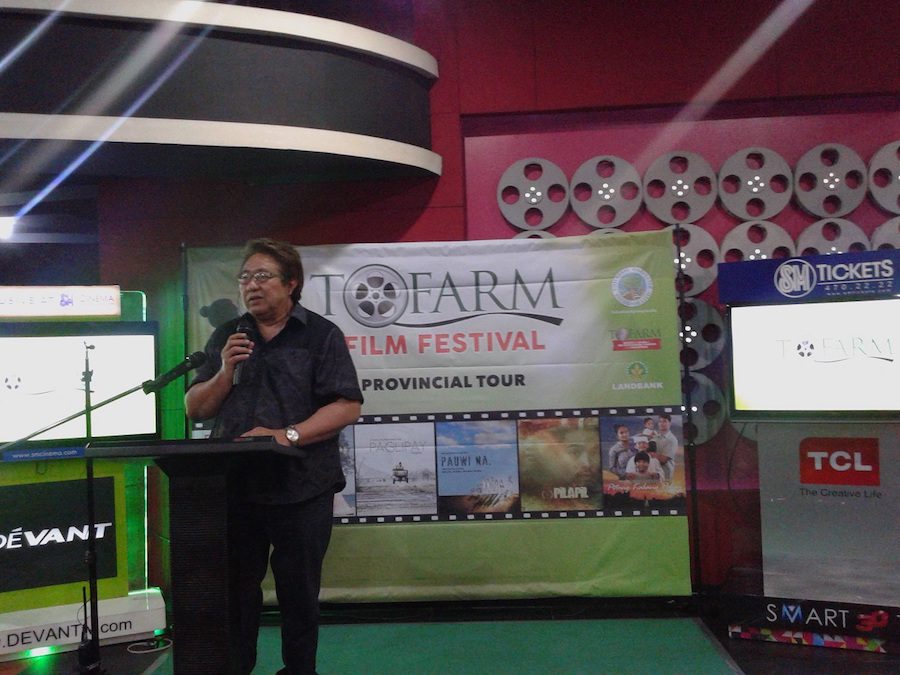 Festival Director Maryo J. De los Reyes said the film festival is one of the most unique in the world. "It is probably the only festival in the world whose advocacy is for farmers," De los Reyes said.
Still in its first year, the veteran director hopes that the festival will bring in more awareness to the plight of the Filipino farmers in the years to come.