The year 2024 marks a defining point for many businesses. As AI and tech are at the forefront, it's time for your business to take a successful stride. In this fast-paced era, you shouldn't be lagging.
You not only need fresh but foolproof strategies that will put you in a unique position. Judging by a Forbes study, companies leveraging new technology enjoy a profit increase of up to 16%. 
So, if you've barely survived, it's time to leap to sustainable growth. Here are the best ways to grow your practice in 2024: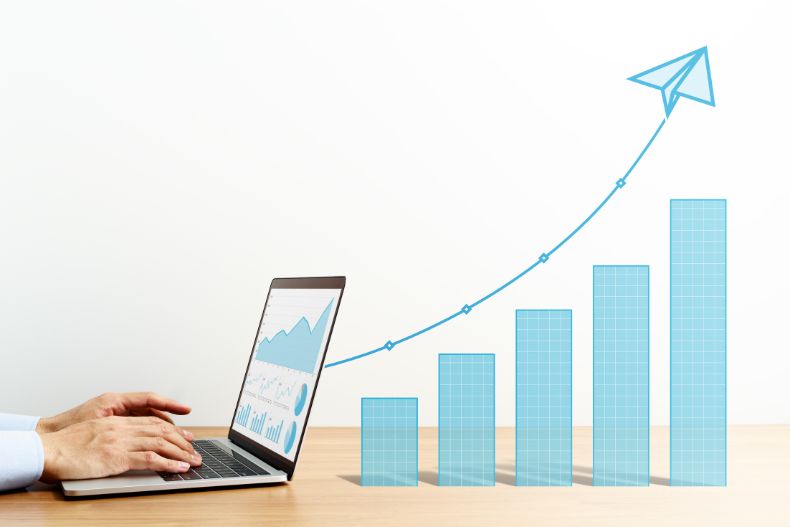 Get a management software 
You're looking to run your business in the most painless way possible. Manually managing everything can be incredibly tiresome. Management software will take the stress out of the equation. 
It offers an all-in-one hub for managing all business aspects. It's the automation you need for practice management. For instance, software like the 
PracticePro 365 is an all-inclusive practice with core features to run your firm in one platform.
This solution will make work easy and efficient. It accounts for quick project planning and gives the accurate nature of projects. It also improves overall productivity and makes things like assigning tasks easy. 
Stand out online to maximize profits
Social media is offering remarkable opportunities for practices to make revenue online. However, having a mere website is not enough to enjoy virtual benefits. The online landscape is saturated, and you must employ strategies to help you stand out.
Visibility isn't your bottom line. You want to create content that will communicate clearly about your brand and resonate with your audience. Invest in marketing concepts like target advertising, which will help you reach your leads easily, or video content that will leave your audience returning for more.
Offer the best deal
Most businesses focus on advertising and selling their products. But in 2024, customer retention will be more critical than ever. It's not just about providing likable products but ensuring your customers return for more. 
While a good buying deal is enticing, it shouldn't be the only driving factor. According to research studies, over 53% of consumers are willing to invest in durable products, no matter how expensive. Today, people are all about long-term value rather than savings. 
But don't focus only on the product and forget about exceptional customer service deals that will lure your prospects. Focus on giving brand deals that are personalized and responsive and will create loyal customers who will come back for more. 
Think of Data-Driven Decision Making (DDM)
Different businesses have different decision-making processes, but not all businesses think about the impact of their decisions. Tackling and analyzing business outcomes is the most challenging part of decision-making. Ideally, your company's goal is to make good decisions swiftly. If you're beginning and wondering how to make data efficient in your day-to-day business operations, ask yourself these questions:
What is your data strategy, and will it alleviate your business's essential issues?
Is the leadership committed to placing data at the heart of critical business decisions? 

Do you trust your data?

Do your employees have the necessary data capacities?
Granted, adopting a data strategy for your business isn't an easy endeavor. You'll need to fully commit to it and offer a collaborative approach so all members will work together. 
Use Omni channel marketing to your advantage
The line that comes with online and offline marketing has become a blur. While a majority of customers make online purchases, there are a select few who will still want to visit physical shops before making an online purchase decision. They are looking for a seamless, unified experience.

This is why you shouldn't neglect your physical store even if you make most sales online. It would be best to promote uniformity in your purchases such that the discounts provided online should also apply in your physical stores. As such, your customers will be more confident in your services. 
Bottom Line
A profitable business in 2024 will require more than just a great product or service. A multi-dimensional marketing strategy is your best bet. And let's never forget the power of a well-thought-out digital marketing plan, as it will help you stay ahead of the game when other similar businesses are scrambling to take the lead! 
If you're searching for an all-practice management solution, https://practicepro365.com is your best solution!