Several things can go wrong at work, but do you know what's worse? The worse is not having your morning coffee! Can you imagine a working day where nobody began it with a quick pick-me-up cup of good coffee? Surely you can already define that day with one word: unproductive. No one wants to be unproductive! To make sure that this never happens, you have to seriously consider investing in something that would keep your people awake and alert the entire day, and a good espresso machine is just the answer. There are many types of espresso machine being sold in different stores, and some can get really unreasonably pricey. The good news is, you can find good quality brands for less than $300. This guidr will give you a comprehensive list of these affordable espresso machines at less than $300. Make a small difference in the lives of your employees, and make their working days filled with more excitement and enthusiasm. Consider investing in an affordable yet quality espresso now. You will never regret buying one.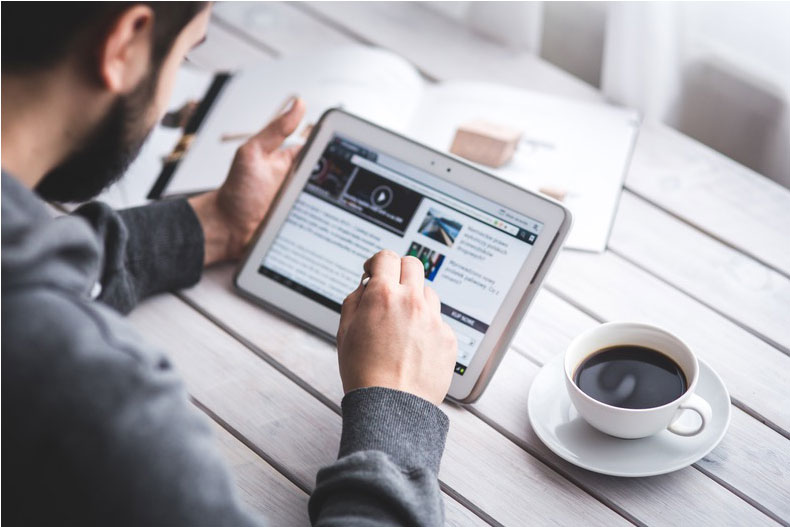 Nespresso A+GCC1-US-BK-NE VertuoLine Evoluo
Yes that's quite a mouthful but you'll be having a mouthful of a very delicious espresso pretty soon after buying this model. It comes with a really nice and sleek design and bets on being compact to win the appreciation of consumers. It definitely does it job and it doesn't take up a lot of space in the room either.
While a lot of espresso and coffee makers decide to make their recipient wider, this one is taller meaning that you don't lose space in terms of width. Here are some core characteristics that go with this espresso model.
It comes with the option of brewing for 2 different cup sizes. You can either make your espresso 1.35 ounces or go bigger and choose the 8 ounce cup size.
You can extract coffee from capsules with this model thanks to its CET or Centrifusion Extraction Technology. This a lot more convenient in many situations and it's a great feature to have.
It goes the extra mile and it offers the possibility of adding milk froth to the mix. You can add a touch of milk froth in both cold and hot forms so that it suits both preferences.
Getting the coffee done is extremely easy especially if you're using a capsule because then you just have to insert the capsule and eject it. The rest is in the trustworthy hands of the espresso machine.
DeLonghi Silver Lattissima Plus Nespresso
This one comes with a little bit of a more familiar look to it. While the previous one didn't have any weird or never before seen characteristics, it did have a vibe around it that was basically saying that it's trying to stay close to the traditional espresso machine form.
It comes with a big milk container and the bar style pouring makes you feel like you're being served in your own home. To understand more about this model, check out these characteristics that you'll be able to find onboard.
It comes with a really nice and friendly interface which is a great thing. This means that people won't get bogged down in technical issues and will be able to enjoy a cup of espresso as soon as they feel like it, acing all the software components no problem.
The water tank comes off which means that it's great for cleaning. Being able to clean the device effectively and really fast are definitely great qualities to have. Some variations would be more concerned with washing the capsule container or the drip tray, but you'll be happy to find out that those are removable as well.
It comes with a 40 second heat up time that can really come in handy in some situations.
It's recognized as being energy efficient which basically means that it won't waste any energy.
If you have a drink that you like more than most you can save it or favor it, and then the device will be able to make it for you instantly without you having to go through all your options again just hoping that you could somehow match the old recipe with the new one.
Mr. Coffee ECMP1000 Café Barista Premium Espresso
This is another option with a long name and it looks the part of a classic movie's diner scene thanks to its half industrial look. It comes with a really nice metal finish and also a compartment for milk. You can make some pretty great drinks by using this device and the versatile controls that come with the device. While it definitely looks pretty robust, it has some really nice features. Here they are:
The entire operation can be completed with just one button press.
It comes with an automatic milk frother which is always a great feature to have.
When you want to clean it you don't have to fret about it being too hard to get in certain spaces as this espresso maker lets you take the water reservoir, allowing you to properly get in there and give it a good scrub.
It has a varied selection of drinks that it can make, meaning that you don't have to limit yourself to getting the same drink every single day.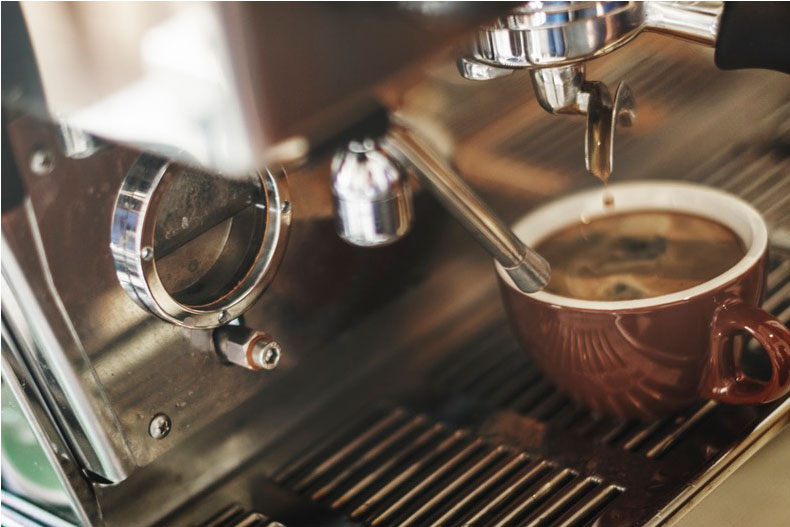 If you're looking to raise productivity at work make sure that you boost everyone's mood by getting them a great espresso maker. There's nothing quite like it to start the day, and depending on how much work you're looking at, it could be more or less mandatory. A lot of people just don't drink coffee at all so they can get away with the fact that they didn't get a cup before starting work. But for the rest of the world, that's a Monday morning not worth thinking about.