Although technology has led to many changes in the way businesses reach their target audiences, some traditional methods are still effective. While social media marketing seems to be the darling of new startups, older advertising techniques shouldn't be forgotten.
These advertising methods are still useful in finding customers and bringing them into brick and mortar locations.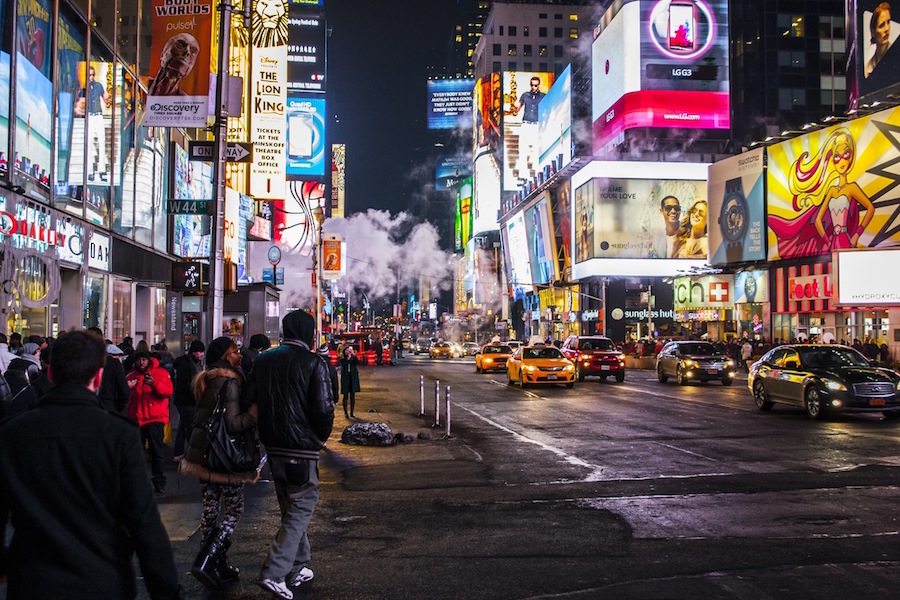 Word of Mouth
The best advertising that you can get doesn't have any direct costs tied to it, and it can inspire new customers to come in your door.
Whether you have a service-based business like a restaurant or auto mechanic shop, someone recommending your business is usually better than any ad you can buy.
Whether they recommend a friend to a company or share a positive experience about a business interaction online, there is a direct link to purchasing products or services.
About 80 percent of Americans ask for recommendations, which means businesses need to put your best foot forward.
Print Advertising
While newspaper subscriptions have fallen sharply, that doesn't mean print ads are dead. Businesses still advertise in national and local magazines, church bulletins, and sports programs to attract customers.
Digital media provides opportunities for print ads as well. Most newspapers and magazines are available online and placing ads in them can help businesses reach their target audiences. Brochures and flyers are still a good form of print advertising for local companies as well.
Signage
Putting up signs in front of your business is still vitally important for helping customers find your location. Also, signs, whether they are billboards, digital displays, or posters in the windows, are a passive form of advertising.
Passersby may see them every day, and then when they need the product or service, your company will often be the first one that comes to mind. Signs come in many forms, like digital signs that allow frequent information changes to signs identifying businesses.
Another very effective way of promotion is using various inflatables to attract attention. These inflatables can be used to create a festive atmosphere and catch people's attention, making them more likely to stop and take notice of the promotion or product being advertised. Outdoor inflatables can be used in a variety of locations, including storefronts, shopping centers, and events. They can be an eye-catching and memorable way to promote a special offer or holiday product. For example, you can use Easter outdoor inflatables as special signage in your storefront to promote Easter-related offers and to increase foot traffic and sales. In this case, it is important for the company to consider the appropriate size and placement of the inflatable to ensure that it is visible and effective at attracting attention.
Broadcast Media
Radio and television ads are still a good investment for local and national businesses. It can bring awareness to and build the brand of local restaurants, car dealerships, or locally-owned retail stores.
Many TV ads for large businesses become part of the culture, like the "Where's the Beef" ad for Wendy's Hamburgers. That ad, in the early 1990s, was instrumental in helping elect the President of the United States.
Also, Superbowl ads bring in millions of viewers, and dollars, every year. Radio ads are also effective as 93 percent of Americans over the age of 18 listen to their radios weekly.
Advertising is an important part of business budgets because ads help them find customers and bring in revenue so that their doors stay open. However, it is important to spend those dollars wisely.
Instead of blindly investing in print or broadcast ads, managers or owners should speak to advertising agents about where they should spend their advertising dollars. If you have a young target audience, then reaching them online may be the best way to spend your money.
Despite advances in technology and how business is done, traditional advertising methods are still integral to a company's success.