Social media has become a powerful marketing tool these days. A huge number of people (around 4.2 billion active users) are present on this platform so you can get the advantage of it by kickstarting marketing on it. According to statistics, these users tend to spend more than two hours on these networking sites every day.
So, you have to spend time digging up the latest marketing tips. If you want to become the best moving company cross country at Moving Apt, then apart from giving quality services, advertising your business is important. If you are looking for tips and tricks then check out this guide: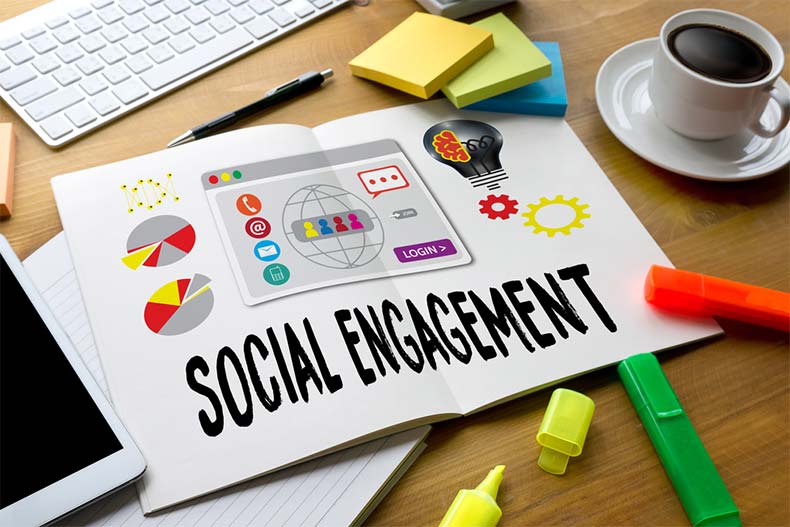 Start with having a plan
Yes, it is easy to come on this platform but if you come without having a plan then the channel won't be able to help you. It is free to have a Facebook account, a business page on Facebook and Instagram, and a Twitter presence but don't take any step without having a goal. You need to invest your efforts as well as time to bring something good. Prepare your goal and how you are going to achieve the same.
Create strong profiles
Be sure you add everything about your services on networking profiles. Your brand page should be filled out well. In the about tab, you should add the links to all the profiles available at the different sites. Also, provide information about your company.
Know your competition
Check how your competitors are working and what strategies are working for them. Analyze your competitors and don't copy them, though learn from what others have done. This helps you know what should you implement and what should not.
Provide social-only discounts
In the traditional method of advertising, there were weekly deals available by the movers to attract more and more customers. This marketing method is no different. So you should offer some great discounts to a certain segment of your audience to attract them. Post exclusive offers and deals on Facebook, Instagram, and other social platforms.
Conduct audits regularly
Evaluating your efforts regularly is very important to determine what changes you need to make. Not every single strategy you implement needs to work out. Sometimes it fails and requires improvement, audits let you know about everything in which areas you have to improve.
Consider hiring social media manager
Having professionals to manage online accounts and presence is great because they are experts and they know well what and when to share content. This will improve the social media reputation of your business. Their consistency in their work will pay off well.
Post content regularly
To grow your business regularly, it is important to post content regularly to keep your audience engaged. Keeping up with the latest trends is also crucial. Be sure you offer truly valuable information which your audience will find interesting and helpful. You can use different formats such as images, videos, live streams, and much more.
Remember that visuals are very important therefore using photos, infographics, and videos is great. The most compelling visuals you post will bring in more profits.
Don't overpromote
Don't just promote services every time. Post content that people will enjoy and find interesting. Yes, it is okay to inform about your services to an extent but it can become frustrating for the audience if every single post has similar content related to the promotion. Sharing articles, asking questions, and having discussions are great, and don't just mention your business everywhere.
Provide customer support
Yes, providing customer support to foster your network on social channels is great. Ask your customers to leave feedback on the page. Read it carefully and if there is a need for improvement of services then try to put efforts in. Respond positively to all the comments even when they are negative. Allow customers to leave their reviews so potential customers will read these and will like to get services from you.
Wrapping it all up!!!
Social media help all businesses to reach a wider audience. Creating a good digital presence while attracting more and more customers towards it is easy with networking sites. This also helps in saving advertisement amount. Using the above tips will help you to foster your reach to the audience.