The marvelous thing about the digital age is that it enables businesses to exist without a physical presence. This means that the elusively high cost of an office or a retail premises on the high street needn't necessarily be an obstacle to entrepreneurship. Successful businesses can be run from home, from a coffee shop, from a public library or even from overseas if you aspire to be a digital nomad. Creatives such as copywriters, graphic designers and app developers can make a living working from home or by hotdesking, while successful retailers can be established with only a room in which to store their stock and a laptop with which to sell it.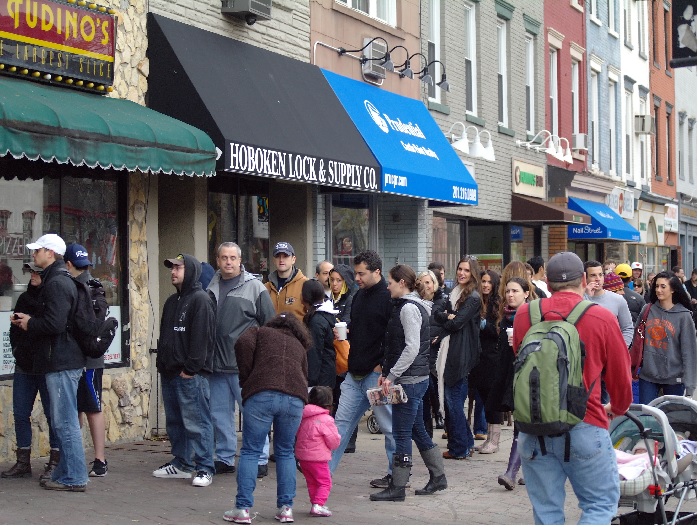 There are certain circumstances, however, under which a move to a brick and mortar premises is prescient and when it comes to your first premise it's important to know what to look for and how to manage the fine balance between having the space to facilitate your operations and keeping the inevitable overheads manageable.
While your choice of premise will largely be determined by the nature and scope of your business, it's important to establish your priorities before committing to a space which later on down the line you may find less than ideal.
Cost

, is it justified?

As a new business you'll be keeping a scrupulous eye on your overheads and either reducing them where you can or at least ensuring that they're justified by the additional turnover they generate. Remember that commercial premises (especially those in prime locations) tend to have expensive rates and necessitate long lease periods. Therefore, it's important to run some serious numbers before committing. Even if you ascertain that the spot justifies the cost, moving in may seriously impede your cashflow so it's worth pursuing a working capital loan to keep your operations ticking over.
Security

, is it safe?

Your personal safety and that of your employees is very important, but you'll also likely have lots of expensive equipment (and stock, if you're a retailer) that you'll want to keep safe. Some premises have better security provision than others so it's a good idea to find out what the premises has and if there is no provision, identify where you can implement your own. You wouldn't want to fit your premises with self closing gates, theft detectors and CCTV only to find out that they're not covered by your tenancy agreement. You may also need to equip your site with paid security personnel.
Location

, does it meet your needs?

Everyone wants a swanky and prestigious city centre address with 24 hour concierge and espresso on tap, the reality is that getting the location right without pricing ourselves out of business is a balancing act that plagues most new business. If your business is not necessarily dependent on footfall on passing trade, you can afford to go a little off the beaten track so long as you're located somewhere your employees are able to get to quickly and easily. You don't want your choice of premises to result in chronic lateness leading to reduced productivity.

When just starting out, choosing your premises is just like choosing your first home. It's okay to compromise at first. When your business becomes more successful, you can always move to somewhere better located with better facilities when cost is less of an issue.