Nowadays, the label of "disruptor" is often used in the technology or business industries. But what exactly does this buzzword mean, and what exactly makes a disruptor?
The status quo of an industry, happy with business as usual, will probably tell you that a disruptor is a chaotic force that's bad for business. What a disruptor really is, however, is an innovator. Someone flipping the script, revolutionizing an industry with their ideas and advancements.
For consumers, dreamers, and people working in a sector to break new ground, a disruptor is just what a stagnant industry needs. In a nutshell, a disruptor is a maverick, idealist, thought leader, outsider, entrepreneur, or inventor, who develops a service or product with the potential to turn an industry on its head.
Veterans of an industry often view disruptors with suspicion because they may replace them as existing market leaders. So what exactly sets a disruptor apart from the rest?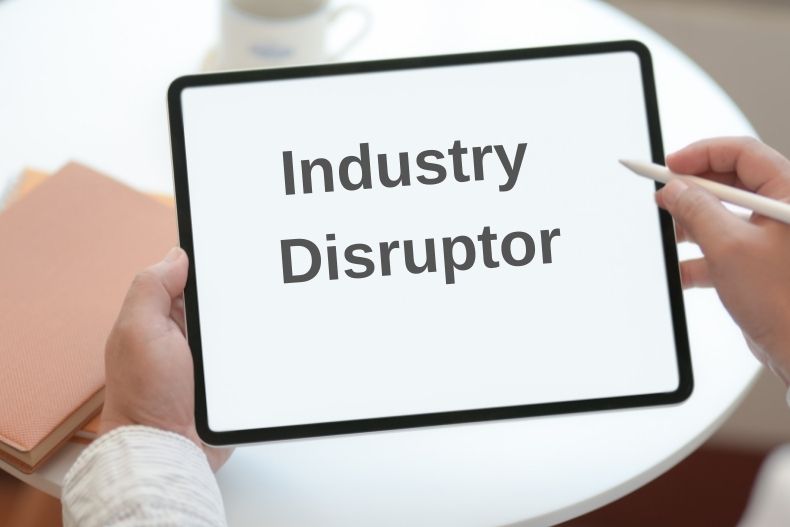 Disruptors Innovate
You can't disrupt an industry without introducing a unique and innovative product.
For example, the online marketplace Nobul is making waves in the real estate industry by putting homebuyers in the driver's seat. In an industry infamous for its obscurity, the platform offers transparency to investors by inviting top real estate agents to compete for their business.
According to the CEO of Nobul, Regan McGee, "Anytime you bring innovative technology to the table that can make the process easier, it will be viewed as disruptive."
Here are some examples of famous disruptors from the modern era with innovative inventions.
Steve Jobs: While the Apple CEO was a catalyst for many innovations, his iPhone transformed the smartphone industry with its silky-smooth touch screen interface. Thanks to Jobs, for modern mobile phone users, going back to cellphones with buttons would be unthinkable.
Elon Musk: Few entrepreneurs wear the maverick label as openly as Elon Musk. After altering the ecommerce industry by cofounding PayPal, the business magnate disrupted the fossil fuel-based auto industry with the electric vehicle manufacturing company, Tesla.
Travis Kalanick and Garrett Camp: It's almost hard to fathom that just over a decade ago, almost the only way to get a vehicle for hire was to call a taxi service. Travis Kalanick and Garrett Camp, frustrated by cabs, had an idea for a ride-sharing app. Ten years after its inception, Uber had successfully disrupted the transportation industry and was the globe's most prized private startup.
Brian Chesky, Joe Gebbia, and Nathan Blecharczyk: The founders of Airbnb disrupted the hotel industry by developing an online marketplace for lodging.
Disruptors Aren't Always Motivated by Money
Successful disruptors often earn monetary rewards, but they aren't always motivated by money. Instead, it's their passion for an idea that fulfills a market need. For example, businesswoman Kara Goldin, founder of Hint Inc., was labelled a disruptor for drawing attention to excess sugar consumption, even though her sweetener-free and sugar-free product ideas didn't initially appear profitable to some experts.
Disruptors Are Patient
While it may seem like disrupters achieve success overnight, it can be a slow and deliberate process. Disrupters usually pay their dues by working hard to gain insights into their sector, cultivating meaningful relationships, and slowly making their mark before challenging the market leaders in their industries with disruptive technologies and ideas.
Not all disruptors follow the same path or have the same goals. But they all have a hunger to innovate and change the market.