There's nothing more rewarding than becoming an entrepreneur and trading in Singapore. This amazing country has built on its ability to harness globalization and is well known for its quality, reliability, integrity, productivity and enforcement of intellectual property rights. While all of this may sound amazing, starting a business in Singapore isn't without its challenges. Keep reading below to find out everything you need to know about trading in Singapore: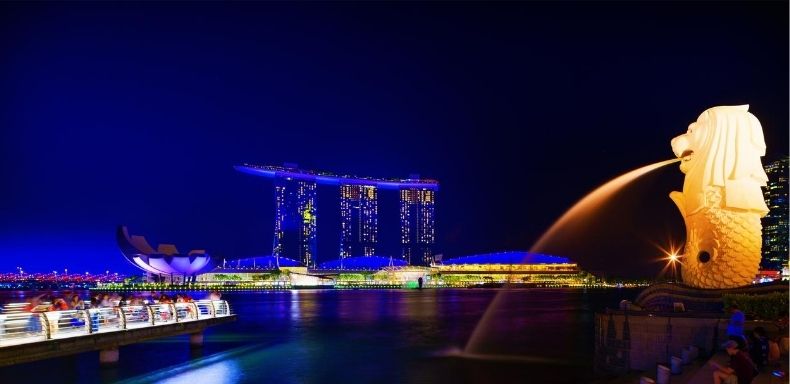 Singapore is ranked number 1 in the world for ease of doing business thanks to the number of assets it has. Its competitive tax rates and strategic location make it one of the most popular locations for businesses wanting to expand in the Asia Pacific area. Singapore is believed to be on the verge of an economic boom. 
Singapore Has Huge Growth Potential
Singapore has one of the most open economies in the world. The IMF (International Monetary Fund) predicts that the Singapore economy will grow between 1% and 3% over the next few years. Singapore's economy is currently:
Vulnerable to external shocks

The 36

th

largest economy in the world

Has the highest per capita income in Asia Pacific. In fact, it has a per capita income higher than most developed countries (including the UK)
Singapore has recently started to re-structure its economy in order to:
Reduce how dependent it is on imported labor
The Population of Singapore
Singapore is one of the most densely populated countries around the world, with almost one-third of the population made up of foreign residents or workers.
The majority of people in Singapore speak English, but the official languages of Singapore are Malay, Tamil and Chinese. Many locals will tell visitors they speak Singlish. This is essentially the English language with a few local slang words thrown in.
There are some important differences that you need to be aware of before you start trading in Singapore. These include:
When meeting someone with a Chinese name for the first time – you should always use their title and family name followed by their first name. 

When meeting someone with a western name like "David" for the first time – they should be introduced in the same way as in the West i.e. first name before the surname.

When meeting someone with a Malay name for the first time – they have their own personal names trailed by binti (the daughter of) or bin (the son of) before their father's own personal name. 

When meeting someone with an Indian name – they use their personal name followed by daughter of, or son of, followed by their father's personal name.

Business cards – these need to be treated with respect. Business professionals are expected to exchange business cards when meeting someone for the first time. Business cards should be passed and received using two hands. When you receive a business card you should lay it on the table in front of you. You should never write on a business card, put it in your back pocket or stash it in a folder. This can be seen as disrespectful.

Equality – in Singapore there is a huge emphasis on equality. Women are able to hold positions of authority in businesses.

The dress code – although it's fairly warm in Singapore, men are still expected to wear long-sleeved shirts and ties. Smart business wear is recommended for women. 
Before you can start a business in Singapore, you are expected to register online with the Accounting and Corporate Regulatory Authority. Once you've registered online, a name search will be conducted and filing for the tax number (GST) will be completed. Businesses will also be expected to complete a company seal and register for Work Injury Compensation Insurance.
If you're interested in setting up a business in Singapore and you want to know the easiest, most cost-effective and flexible way to get started, then you should look into a Singapore PEO & EOR. These solutions from companies like New Horizons Global Partners allow you to effectively hire employees to perform the roles within your business without incurring the various costs, commitments and times associated with setting up an entity. They also help businesses to understand the local labor laws and regulations, absorb all local employment liabilities, and provide mandatory monthly payroll requirements. 
Entertaining Business Associates
The majority of your business associates in Singapore will be Muslim. This means that they are unlikely to work on a Friday or during the month of Ramadan (the month of fasting for Muslims). It's important to remember that Muslims won't eat pork and they won't drink alcohol, so don't offer it. 
Another key piece of information you'll need to know if you want to trade in Singapore is that the inviting person of a business social is usually expected to pay the bill. The other person will be expected to re-pay the gesture in the future. 
Unlike the US, business breakfasts are uncommon in Singapore. Business discussions in Singapore usually take place at lunch time. This means that you should avoid scheduling meetings before midday. Spouses aren't usually invited to these occasions.
The business professionals in Singapore make sure they are running on time for any meetings or appointments they have made and they expect the same punctuality from others. If you're running late for an appointment, then it's polite to call ahead and let your business associate know. 
Business owners will often give gifts to their associates as a way of thanking them. Gifts don't need to be extravagant; a pen with a business logo on is more than sufficient. 
Any gifts you give should be wrapped, presented and received with two hands and they should not be opened until the presenter has left. It's important to remember that gifts that have a connotation to cutting or severance (like scissors) should not be gifted as they are seen as symbolizing conflict. An exception to this rule is letter openers. 
If you are buying a gift for a Chinese associate, then you need to make sure that you don't gift them anything that comes in a set of four. The number 4 rhymes with the word death in the Chinese language, meaning these items can be seen as unlucky. Clocks are also seen as inappropriate gifts, as the Chinese expression "giving clock" also has connections to death. 
If your associates are Muslim, then you should avoid any products that have been made using pig skin or alcohol. As we mentioned above, these gifts contradict their religion and the laws of Islam. 
Free Trade Agreements and Partnerships
Singapore currently has 20 bilateral and regional Free Trade Agreements and 32 trading partners. It is also a member of the Trans-Pacific Partnership.
The Top Exports from the U.S. to Singapore
The top 10 exports from the U.S. to Singapore are:
Business services

Transport equipment and machinery

Insurance and financial services

Chemicals

Transport services

Miscellaneous articles

Food and drink

Travel services

Manufactured goods

Intellectual property
Singapore is a multi-ethnic society which mainly compromises of Malay, Chinese, Indian and Eurasian communities. In the majority of cases, Singaporean Chinese will be your main business counterparts as they make up the majority of the population. 
No matter where you work in the world, it's important to adapt to the business culture of the people you work with. The general advice when trading in Singapore is to be as courteous as possible at all times, but remember that Singaporeans are unlikely to take offense if you commit any social faux pas, particularly if you come from a different culture.