Ringless voicemails work as prerecorded messages delivered to the phones of both prospects and customers. The receiver of these messages isn't notified with ringtones as in the case of cold calling. Instead, it delivers messages directly to the voicemail box of individuals for them to access at any time.
Business owners known for their penchant for adopting new business tools have widely adopted this non-intrusive messaging method for telemarketing purposes. You might consider this method to boost your business marketing efforts. 
Sending ringless voicemail to customers is an effective marketing strategy especially when you: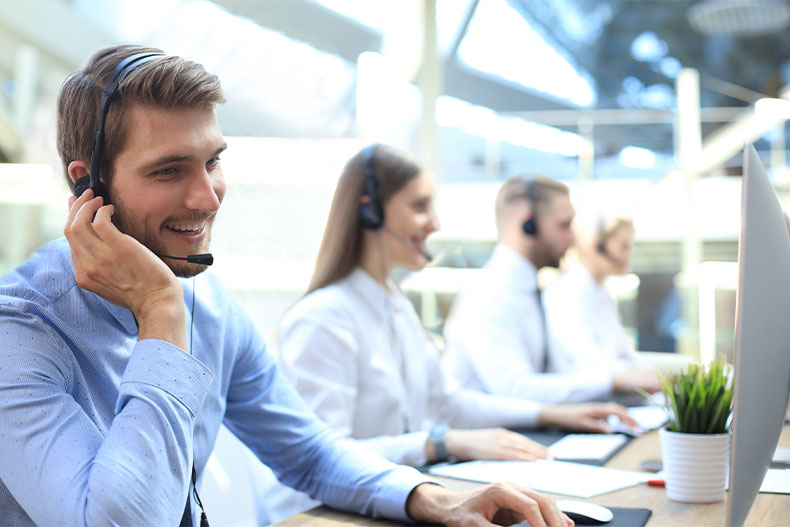 Want To Achieve Personalized Marketing
Personalized marketing individualizes marketing efforts with customized messaging such as the inclusion of names. Ringless voicemails are one of the innovative ways to achieve this form of marketing.
The default delivery of a ringless voicemail to an individual's voicemail box is more personal than emails and social media because they get the notifications directly on their phone like a text message. 
While recording audio messages, telemarketers can also direct their message to a social group to which receivers belongs, may they be creative minds, millennials, or students, for a more personalized marketing strategy.
New technologies such as data science are also making it possible to customize ringless voicemail notifications with the receiver's name by using name groups to send messages to multiple receivers.
Want To Achieve Less Interruptive Marketing
Outbound marketing strategies such as cold calling, TV, and radio broadcasts are generally ineffective due to the high level of interruption they generate for customers. Issues such as wrong timing, disruption of meetings, and being huge sources of distractions during the day are just a few of the issues associated with these strategies.
Ringless voicemails can help you reach customers and prospects in a less interruptive way. It promotes less interruption to your customers' daily schedule because they'll only hear your voicemail once they open their voicemail box. Hence, you're able to achieve effective marketing without the risk of annoying your customers.
Wish To Take Advantage of Automated Telemarketing
Ringless voicemails are a form of automated telemarketing which allow marketing teams to deliver messages through its programmed system. Marketing teams which formerly need to manually make calls to customers but with few results are now able to automate their telemarketing processes with the use of ringless voicemails.
Hence, if you're searching for an automated telemarketing system, then you should use ringless voicemails.
Want To Save Time And Cost
Ringless voicemails make for a timesaving and cost-friendly means of reaching customers. When you make direct or automated marketing calls to customers and leads, you can't be certain they'll pick up the first instance you call. When your customers don't pick up your first call, you'll need to make repetitive calls until they answer. This strategy could be a waste of time. 
By contrast, you can send ringless voicemails in a short just by taking three generic steps: record a message, upload your contact list, and click send. This way you're certain they've received the message and can follow up later.
Moreover, the individual cost of either directly or automatedly calling each phone number on your list could significantly add up. One of the cheapest mobile calling costs charges USD $0.07 per minute, while automated calls are around USD$0.05 per call. In comparison, the cost of a ringless voicemail is as low as USD$0.19 on a bulk purchase. You'll probably record a higher return on investment with the use of ringless voicemails.
Want A More Efficient Marketing Team
 The automated system of ringless voicemail ensures your marketing team can refocus its energy to equally important marketing efforts such as customer follow-up, analysis, and the generation of useful marketing data other than cold calling.
Also, cold calling has been marred by poor callee responses such as insults and threats to callers. By opting for ringless voicemail, you can boost your marketing team's efficiency as they can avoid unpleasant human interactions that may reduce their morale at work.
Want To Communicate Timebound Marketing Information
It's very easy for individuals to miss out on timebound marketing information such as new product discounts, coupon codes, and bulk discounts via email, social media, and newsletters due to the high volume of such messages they receive daily. Consequently, customers are unable to make use of such information before they elapse. 
You can communicate such information to your customers and prospects effectively with the use of ringless voicemails. This is because the possibility of a voicemail getting unnoticed and the valuable information with it lost is lesser because they'll play through customers' voicemail box at least once a day. 
As consequence, you'll benefit from higher conversion rates while customers and prospects get to take advantage of your promotional sales offers.
Want To Augment Other Marketing Efforts
Businesses often seek new ways to add to their existing marketing efforts such as email, social media, and content marketing. Ringless voicemails are a great addition to these strategies as they can help consolidate the progress you've made with your other marketing efforts.
You can achieve this by referring to messages, emails, and newsletters you had sent out earlier via various means. This will likely increase your conversion rates.
Want To Increase Your Marketing Reach
Marketing efforts such as emails, social media, and content marketing are constrained by customer's individual preferences and adoption of such technologies. The middle-aged, elderly, and disabled are less likely to use such new technologies. 
Ringless voicemail marketing allows you to reach more people since most of them have phone numbers. Ringless voicemails are also not limited by location. As long as you have the contacts of the individuals as recipients of your voicemail, then you're good to go.
Need To Follow A Specific Schedule
From the due diligence of your marketing team, you might find out that there are specific times of the day when your telemarketing efforts are most effective. Hence, in order not to miss out on such opportunities, you need to schedule your marketing on a specific time. With ringless voicemails, this is made possible with scheduling options. 
Ringless voicemails also work for international delivery where time zones differ considerably. All you need is to prerecord your message, add recipients, and set a time for them to be sent.
Need To Increase Dialogue
Ringless voicemails with adequate business information are likely to get call-backs. The dialogues generated from such calls are likely to lead to an eventual purchase of your products and services.
To boost the likelihood of call-backs, you should ensure to do the following:
Record a clear message detailing why the individual is receiving the message.

Add a call to action for a call-back.

Provide your business phone number for easy reach.
Need To Send Out Invitations For Business Events
When business organized events are coming up, ringless voicemails provide a great way to market these events to invitees. The event information can be sent through voicemails for receivers to listen. It is important to add a call to action for invitees to check out more information on the event via its registration link, email, or social media.
Want Access To Marketing Analytics
Although cold calling used to be a very popular practice among telemarketers, it was impossible to keep track of the success and failure metrics of the effort. Ringless voicemails come with integrated call tracking that provide data for marketing analytics. 
The number of inbound calls received on a target phone number as a result of ringless voicemail marketing are generated along with the caller information. This provides a good way to measure the effectiveness of your marketing.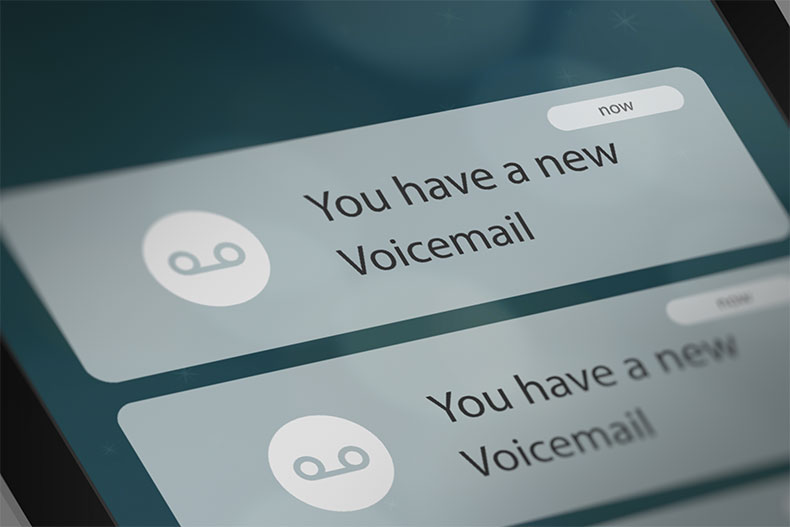 Is It Legal
Ringless voicemails comply with the Telephone Consumer Protection Act (TCPA), which protects the privacy of customers. You're even allowed to send your ringless voicemails to phone numbers on Do Not Call (DNC) registry, although that might not be a wise marketing decision. Hence, you won't break any mobile communication laws by sending your ringless voicemails to anyone. 
Takeaway
The benefits of ringless voicemails to customers are enormous as they gain access to marketing information on their phone at no cost or disturbance. Businesses, however, must think over the application of ringless voicemails to their marketing efforts before engaging in it.
Ringless voicemails are applicable when personalized marketing, non-intrusive, and automated telemarketing are of interest to your business. It is a cost and time-effective marketing option that can serve as a means to make your marketing team more efficient.
They are great for augmenting your existing marketing efforts and prompt delivery of timebound marketing information to customers. If you want to expand your marketing reach and need to follow a specific marketing schedule, ringless voicemails are the best options.
When you have business events coming up and wish to increase marketing dialogue, ringless voicemails are perfect. Businesses that want access to marketing analytics should also further consider ringless voicemails.
Furthermore, it's not a cause for worry since ringless voicemail does not violate any telecommunications policy.