The 'Death Care Industry' in America shows a data of approximately $17 billion in earnings per year business. And what is the fastest growing part of it? It is the cremation business. The number of Americans being cremated upon their deaths is rising sharply, according to data collected by the Cremation Association of North America. Every year there are 2.1 million people die in the US.
There are a lot of reasons why cremation is a choice by many. Here's why…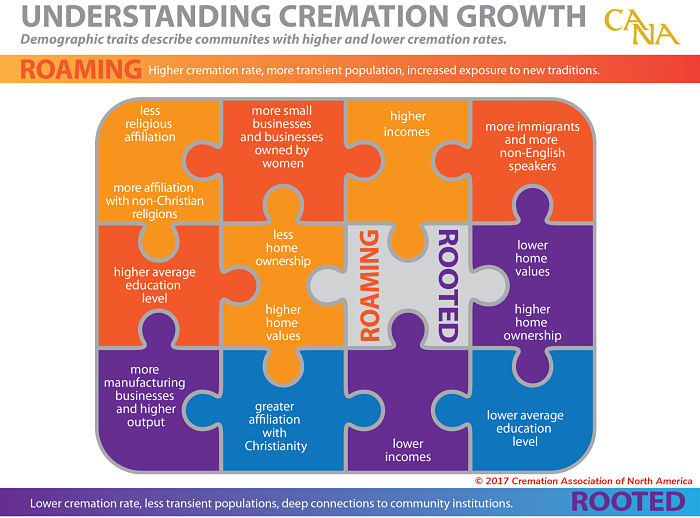 Softening of the Church
It has been known in the past that the church prohibits this practice. Not until the year 1963, when the church outlawed it. However, they still express and prefer the ordinary practice of burial. Bishops can now give a permit for the funeral mass of a cremated person.
Decline in Nuclear Families
As more and more families in America, particularly in Seattle, live distantly and the decline in the burial places due to accessibility, many have opted to choose Seattle cremation in taking care and bring them closer to their loved ones.
Cost-effective for clients
It is very true that cremation is cheaper than the usual burial. Data below shows the average cost of dying in America.
Costs of dying in the US (average)
Total funeral with vault: $7,755 (£4,944)
Immediate cremation:$2,070 (£1,320) no use of funeral home facilities, no visitation, no embalming
Metal burial casket:$2,295 (£1,463)
Wood burial casket:$2,865 (£1,826)
Cremation casket:$900 (£574) burnt with the body
Source: National Funeral Directors Association
However, cremation costs may vary from state to state. For example, the cremation cost in Seattle may be different in Issaquah cremation.
There's no doubt that cremation is on the rise. According to the Cremation Association of North America (CANA), the rate is expected to rise to 54.3 by 2020.
Process is Flexible
Compared to traditional burial, the process is more flexible – families have more time to plan memorial services. You can still have the burial service even before or after the process. Cremation is frequently considered as more ecologically friendly. Traditional burials consume land and may produce soil contaminants with the type of casket being used.
Portable
It is portable, so the ashes can easily be transferred to different places. You can place the ashes in an urn and bring this with you when you have plans of moving out.
Above are the reasons why cremation has surged in popularity in America, overwhelming unprepared funeral homes.