The whole world is going digital. In Canada, from small startup businesses to multi-billion enterprises, everyone is adopting virtual data rooms. Virtual data room is a new method that is helping companies to secure and streamline data access. Many business owners prefer virtual data storage to physical data storage.
A virtual data room is similar to physical data storage, only that information is stored on the cloud in the latter. In a virtual data room, you can access, store, edit and share data from anywhere at any time easily. In this article, you will learn why virtual data rooms are more prevalent in Canada.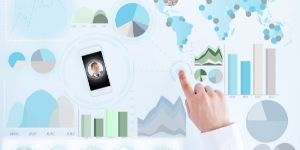 Easy Accessibility

Although it is not a must to store data online, many businesses in Canada choose this option due to its easy accessibility. This is an essential advantage that physical data rooms do not offer. Employees, customers, and investors can easily access the data from any place and at any time, depending on their level of access.

The best virtual data room providers ensure that organizations do not suffer losses because of delays during data transfer. However, to ensure that there is easy access to data when you need it, choose a reliable company. There are some blogs where you can learn about the best virtual data room Canada can offer and everything you need to know. Reading such blogs will make your search process much easier, save time and help you decide.

Save Time

Another reason why virtual data rooms are trending is that they help businesses save time. Since a virtual data room is hosted online, the information is available for a large number of people. Because of this, if you need to create an urgent document on time, change it and review it, geographical distance is not an issue. Furthermore, time zones are no longer an issue as the data is available to all authorized users 24/7.

Better Security

Security is another feature that is making virtual data rooms more popular in Canada. Data security is a critical aspect for any business or organization regardless of size. These virtual data rooms offer multi-factor authentication services and data encryption to ensure data protection. This ensures that sensitive business data are not accessed by unauthorized users and are not available to hackers.

Cost Lowering

To store data on physical data rooms requires loads of space to store physical files making it very expensive. However, virtual data rooms only take a small space to keep loads of information. With a land-based data room, businesses need to expand their physical data rooms as the business grows, leading to increased costs.
Furthermore, a business needs to budget for logistics costs to operate a physical data room, which increases as the business grows. This is not the same case with virtual data rooms. The effort needed in handling a virtual data room is less, thus lowering the costs.
The above are some of the reasons why virtual data rooms are trending in Canada. For any type of business, investing in a virtual data room is a wise decision.