Keeping a business solvent, effective and sustainable is a huge task that requires a lot of dedication and effort. Small business owners are often so busy running their operations that they neglect to take care of themselves! So because of the value they bring to the table, entrepreneurs who run small businesses therefore need to grow alongside their business.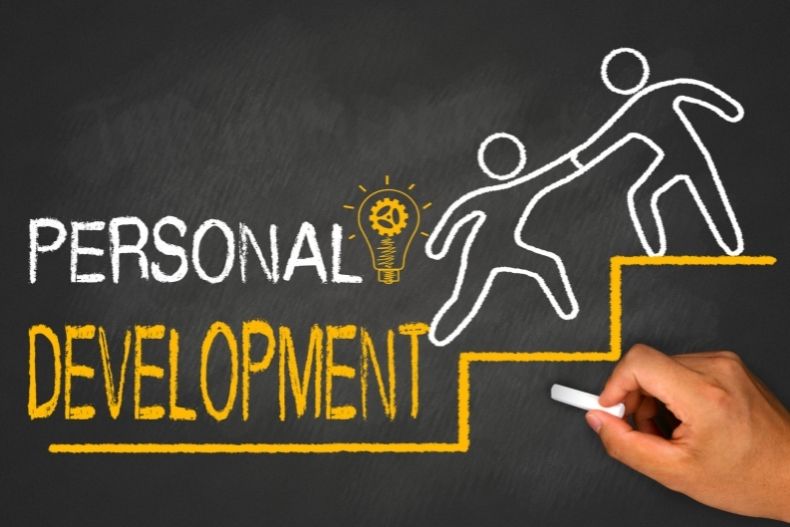 What Exactly is Personal Development?
Personal development is a method of self-improvement that emphasizes self-awareness, knowledge, abilities and a sense of real identity. Typical activities include polishing a talent, accomplishing personal goals, improving health and lifestyle, and acquiring new skills. This can be accomplished through hobbies or taking a class and is often separate from job-related skills development.
Personal development is crucial not only for your individual growth but also for your professional accomplishment.
Encourage Self Investment
Every person's development will be unique. It could be pursuing educational goals such as learning a new language, honing a skill, or gaining a degree for some. Others may be more abstract, such as enhancing interpersonal relationships or building self-confidence. One sure way is to take a course, and online courses from established providers like ZandaX are the most cost effective and flexible you'll find.
The key thing is that you understand how to invest in yourself. It's also essential that your staff understand how to go on the route to growth, whether through an investment of time, money, educational pursuits, or a shift in their daily routines.
You Will Figure Out What You Want To Do When The Time Comes
You'll learn more about your strengths and aspirations if you engage in continuous personal growth. You'll discover where your morals, beliefs, and ideas come from, as well as a clearer purpose for what you're doing both personally and professionally.
You Will Be Able To Clearly Define Targets
If you understand more about yourself, you will be able to set clear and well-informed goals.
Increasing your knowledge can help you make better decisions about your future. This may be because taking a course helped you determine what career you want to pursue, or learning a new language inspired you to travel. You will not only work out what you want to do, but you'll also be able to rule out options that might not be as appealing as you thought.
You Will Be Inspired
You'll be more motivated to achieve your goals if you set clear and attainable goals for yourself. This will apply especially if you keep track of your progress with a personal development plan. It means you'll be more productive in completing the tasks you set for yourself (whether at work, school, or home), and you'll be more likely to do it to a high standard.
After all, it's the only way to reach your objectives.
You Will Be Able To Strike A More Favorable Work-Life Balance
Allowing yourself some personal development time if you're not satisfied with your performance is a terrific strategy to enhance your work-life balance. You'll not only improve your morale, confidence, and knowledge by doing your own learning and development, but you'll also improve your career possibilities. This is true whether it's for a promotion, a new job, or a career shift.
You Will Be Able To Step Forward In Your Line Of Business
While personal development may appear unrelated to your professional life, it can help you reach your business objectives. It's not just what you learn in school that will help you thrive at work: other people's perceptions of you will improve by observing your willingness to learn and improve.
It Brings Out Your Latent Abilities And Allows Them To Shine
I mean, you'll never know unless you try, right? A personal development journey may uncover hidden qualities in you, like skills you have that can be applied to your business.
It Assists In Developing Client And Employee Confidence
A better workplace is the outcome of better employees. This healthy environment provides a more positive client experience, which will eventually lead to the client becoming a regular customer, and recommending your company to others.
Wrapping Up
Pursuing personal development within the workplace is not self-serving for a business owner or employee. People working in your organization may add significantly more value, both expressively and professionally, by honing their own particular skills.
So although this article is about developing yourself, you will gain even more if you promote it across the company by encouraging advancement by taking the initiative. Discuss creating goals and developing tactics to achieve them, and be ready and prepared to listen and encourage people along the process.
You'll be surprised how effective this is!