Written by: Joanah Gamboa, University of The Philippines
"To help bring creative projects to life", this is the resounding mission of Kickstarter, a crowdfunding platform you've probably already heard of.
Since its inception in 2009, Kickstarter has catapulted into the limelight and created a phenomenon, thanks to its role in turning crazy-yet-amazing ideas into reality. In six years, it has brought to life over 93 thousand projects from different categories. In 2014, projects belonging to technology, design, and games categories dominated the most-funded list. Are we going to see the same result for this year?
As of the third quarter this year, the following projects made it to top!
Top 10 Most-Funded Kickstarter Campaigns in 2015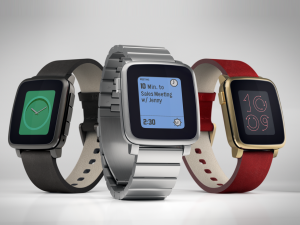 Heading the list is a project that also holds the title of being "the most funded campaign in Kickstarter history". From the company that pioneered the smartwatch, Pebble Time has achieved its fundraising goal in just 17 minutes and surpassed the $1 million mark within 35 minutes of its campaign. This third edition of Pebble Technology's popular smartwatch features a color e-paper, a thinner screen, a timeline interface, a built-in microphone, and longer battery life.
Category: Product Design
Creator: Pebble Technology
Backers: 78,471
Goal: $500,000
Pledged: $20.3 Million
Started: February 24, 2015
End Date: March 28, 2015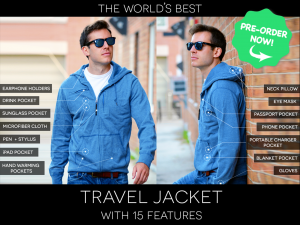 The 4th most funded project in Kickstarter history and the 1st most-funded clothing, this jacket may look deceivingly ordinary, but there is more to it than what meets the eye. Designed to simplify the travel process, Baubax boasts of 15 pockets (e.g. an insulated pocket to keep your drink warm or cold), a built-in neck pillow, an eyemask, and a pair of gloves. This get-what-you-need-in-1 feature helped fasttrack Babaux's campaign, achieving its funding goal just 31 hours after its launch.
Category: Product Design
Creator: Baubax LLC
Backers: 44,949 backers
Goal: $20,000
Pledged: $9.2 million
Launched: July 7, 2015
End Date: September 3, 2015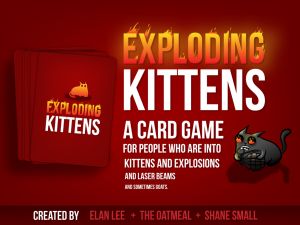 No, this is not a feline counterpart of the Angry Birds, but it is equally addictive. With its quirky description, "a card game for people who are into kittens and explosions and laser beams and sometimes goats", Exploding Kittens has caused quite a stir in the Kickstarter community in January. Would you believe it achieved its goal just eight minutes within its launch? Currently the most funded game in Kickstarter history, it boasts of comically-drawn puns such as "catnip sandwiches", "portable cheetah butt", and "bat fart".
Category: Playing Cards
Creators: Elan Lee + The Oatmeal + The Shane Small
Backers: 219, 382
Goal: $10, 000
Pledged: $ 8.8 million
Started: January 20, 2015
End Date: February 19, 2015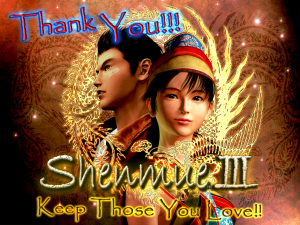 The third instalment of the celebrated Shenmue series still follows the story of a teen martial artist in his quest to avenge his father's death. Praised mostly for its graphics, soundtrack, and realism, this action-adventure video game attracted a cult following which helped the game meet its target in eight hours. Shenmue 3 holds the distinction of being the most-funded video game and the 7th most funded project in Kickstarter history.
Category: Video Games
Creators: YS Net
Backers: 69, 320
Goal: $ 2 million
Pledged: $6.3 million
Started: June 16, 2015
End Date: July 18, 2015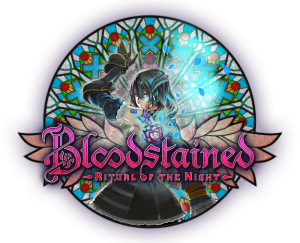 The next topnotcher is another video game that follows the story of a woman stricken by a curse. Created by Japanese game designer Koji Igarashi and made due to his fans' encouragement, Bloodstained: Ritual of the Night hit 1,009% of its original funding goal. It is the second most-funded video game in Kickstarter, next to Shenmue 3.
Category: Video Games
Creator: Koji Igarashi
Backers: 64,867
Goal: $500,000
Pledged: $5.5 million
Started: May 12, 2015
End Date: June 13, 2015
Hailed as "an everyday bag" and "a giant leap for bag-kind", Everyday Messenger is the 3rd product design item that made this list. It is a bag specially designed for photographers, creatives, travellers, and basically anyone on the go. There's a place for your camera, your phone, your laptop, your chargers, and even food! Unlike the typical bulky camera bags, this bag is trim, yet it can expand to take in more things and can revert to its original shape when your load is lighter.
Category: Product Design
Creators: Peak Design
Backers: 17,029
Goal: $100,000
Pledged: $4.9 million
Started: July 1, 2015
End Date: September 1, 2015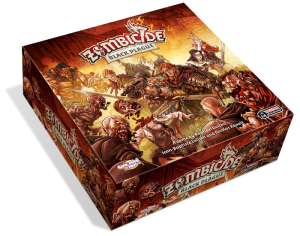 What if zombies existed during the Dark Ages? This is the premise of Cool Mini or Not's Zombicide: Black Plague. Similar to previous Zombicide games, mechanics have been modified a little to accommodate the new setting. Now, set in the Dark Ages, players fight the walking dead with spells and medieval swords. New protagonists are also introduced–such as nuns, knights, wizards, dwarves, and elves — characters that spring to life through the miniatures that come with the whole game set. The project enthralled the Kickstarter community so much that within 16 minutes of the campaign, it already met its target goal.
Category: Tabletop Games
Creators: Cool Mini Or Not
Backers: 20,915
Goal: $125,000
Pledged: $4.1 million
Started: June 9, 2015
End Date: July 7, 2015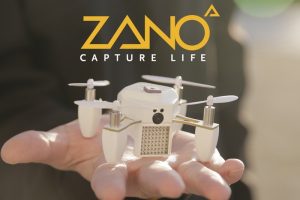 Claiming to be "the world's most sophisticated nano drone", ZANO is designed to take aerial photos and HD videos with the help of a smartphone application. Though its manufacturers struggle in meeting the promised schedule, one can't argue that Zano is a promising project. In fact, it has received 1,768% of its original goal at the end of its campaign.
Category: Technology
Creator: Torquing Group Ltd
Backers: 12, 075
Goal: £125,000
Pledged: £2.3 million = $3.5 million
Started: Nov 24 2014
End Date: Jan 8 2015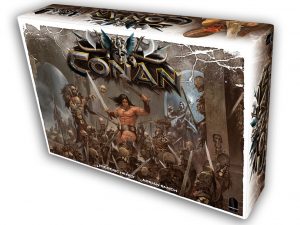 The second to the last top kickstarter campaign in this list is a tabletop game that allows you to live the Hyborian adventures of Conan the Barbarian and his companions. Inspired by the writings of American author Robert Ervin Howard, the original creator of Conan, the game has raised 3.3 million dollars for its funding, which closed a month after launching on Kickstarter.
Category: Tabletop Games
Creators: Monolith Board Games LLC
Backers: 16,038
Goal: $80,000
Pledged: $3.3 million
Started: January 13, 2015
End Date: February 12, 2015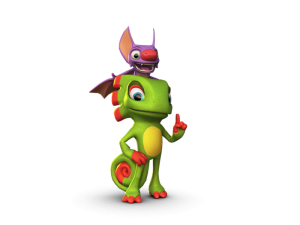 Yooka-Laylee is a video game that adapts the buddy-duo tandem, like Batman and Robin, Natsu and Happy, Phineas and Ferb. Said to be the spiritual successor of the Nintendo 64 heroes Banjo and Kazooie, it has reached its goal of 175,000 pounds within 38 minutes of its campaign.
Category: Video Game
Creator: Playtonic Games
Backers: 73, 206
Goal: £175,000 goal
Pledged: £2.1 million = $3.2 million
Start date: May 1, 2015
End date: June 17, 2015
The upsurge of creative ideas in Kickstarter and the success stories of projects funded inspire innovators and creatives alike to bring theirs into the spotlight. As of September 2015, the top 10 most-funded campaigns in the platform is composed mostly of product design and games, a result that closely mirrored that of last year's. The recurring trend tells us that while the Kickstarter community is invested in games, multiple functionality is also popular.
*images source: www.kickstarter.com