The logistics industry is huge, estimated to be worth over $8 trillion worldwide, according to the latest reports from FreightWaves.
The industry—that affects a wide range of business sectors from manufacturing to fashion to e-commerce to high-tech—is poised for growth, thanks to the favorable government trade policies and increased demand for online shopping.
And with Amazon setting the technology bar with their delivery drones and autonomous vehicles, logistics companies are following suit by embracing the latest technology.
To that end, the logistics industry has been advancing rapidly in the past few years in areas like artificial intelligence and the Internet of Things (IoT), just to name a few.
These technologies are making waves in the logistics industry and are a must-have for any startup that wishes to stay in the market. We'll expound on the key technologies logistics startups should invest in to remain relevant and competitive.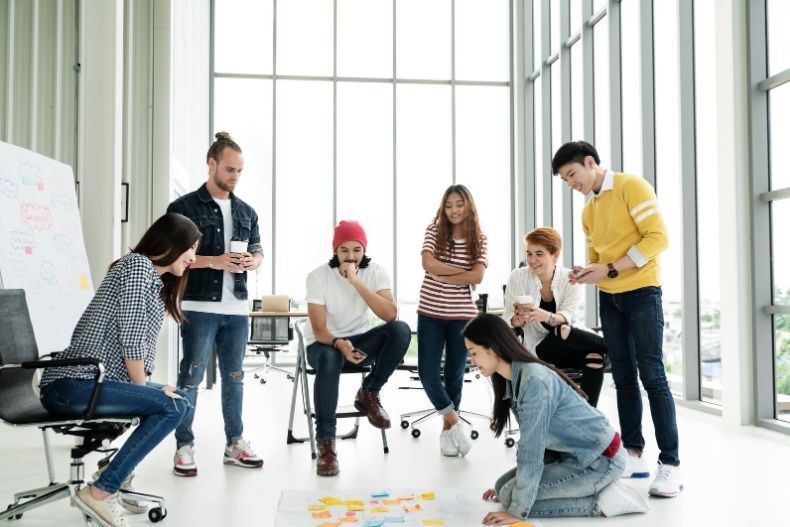 1. Vehicle Telematics System
If you run a fleet business, investing in a telematics system should be on top of your list.
A car telematics system combines navigation, security, safety, and communication into one convenient piece of tech that fits in a car's dashboard.
Telematics is increasingly becoming popular in the automotive sector owing to the diverse benefits it brings along. For instance, it gives fleet managers visibility into their vehicles' whereabouts through real-time tracking. Vehicle telematics can also give you valuable insights into your drivers' driving habits—a key to improving road safety.
And because most vehicle telematics systems are plugged directly into a vehicle's diagnostic port, they also provide valuable maintenance data.
2. Delivery Drones
Drone deliveries started in 2016 when Amazon delivered its first customer package by drone. As the name suggests, this type of delivery uses drones to deliver packages to customers.
Drones are economical, convenient, and futuristic.
These aerial vehicles can deliver packages fast while avoiding traffic, potential risks, and workplace expenses. They also have the potential to deliver packages in remote and rural areas where delivery trucks might not reach.
Global logistics giants and starts up alike are establishing themselves as early adopters of this growing tech. UPS, for example, has entered into a partnership with Zipline, a delivery drone company to begin aerial delivery in Africa.
3. AI & Internet of Things (IoT)
Over the past few years, the logistics industry has started to integrate artificial intelligence and the Internet of Things into their business operations.
AI, for example, helps to execute route planning and route optimization—two solutions that help to save on fuel. When combined with the Internet of Things, the potential to improve efficiency in the supply chain becomes limitless.
Today, the logistics industry is using IoT in diverse ways.
From creating smart location management systems to using temperature and humidity sensors for quality control to collecting predictive analytics for decision making—IoT is a game-changer for logistics companies.
4. Warehouse Management System (WMS)
The nature of the logistics industry requires business owners and managers to be adept with the best warehouse management practices.
That's because a single mistake in warehouse management can prove to be very costly. In 2015, for instance, Target Corporation, a multibillion-dollar company, missed an opportunity to enter a possibly lucrative market because of poor warehouse management practices.
To reduce the margin of error in warehousing and increase efficiency, logistics companies are investing in warehouse management systems. Such systems help to control the day-to-day operations in a warehouse. A good WMS should assist in inventory management, work execution, and reporting.
Wrapping Up
Logistics companies need to invest in proprietary technology to meet customer expectations and stay competitive. Other technology systems for logistics companies that are worth mentioning include robotics, wearable tech, and supply chain management software.