When we talk about logistics, there are two things that come to our mind: supply and movement. It actually is correct, as logistics is broadly defined as the process of coordinating and moving resources (people, materials, catalogue and equipment) from one location to storage at the final destination. This term was originally used in the military in referring to the movement of equipment and supplies to troops on the field. The term is now widely used in the business sector, particularly in companies in the manufacturing sector, where it refers to how resources are handled and moved along the supply chain.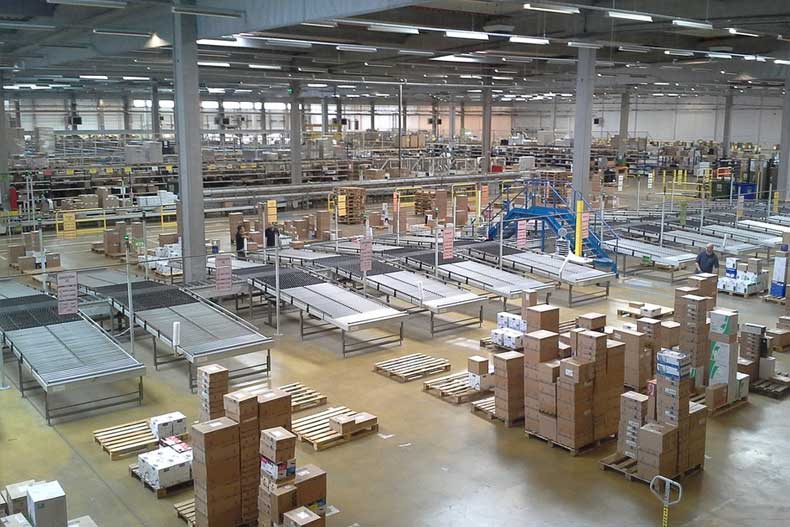 Logistics help in the timely and accurate delivery of your product
Logistics, when used in a business sense, involves the movement of resources within a supply chain. However, due to the changing demands and preferences by customers, logistics have evolved and adapted to these demands. Consumers and customers nowadays, shop online and most of them are easily impatient and will make persistent follow up on the Professionally organized logistics help businesses answer short-time requirements. Professional logistics personnel help entrepreneurs keep their shipping safe and have the warehousing and delivery of their products to their customers make on the right place and in a timely manner.
Logistics improves efficiency and cost reduction
Global trade is becoming the trend for businesses nowadays. Many businesses have realized the importance of logistics being at the heart of supply chains. When business owners and leaders establish partnerships with logistics companies, they can reduce their business costs when their partners provide the transportation and warehousing of their products. Businesses that use logistics services for transport and warehousing can also improve their efficiency as well. Professional logistics teams and companies offer the whole delivery service for their partners and provide innovative ways of keeping products and packages safe. They use bubble wraps, foam granules, sturdy boxes and containers and keep multiple box stacks and layers by using palett wrapping machines. This way, more items and supplies are shipped, warehoused and transported to customers, increasing the efficiency of businesses. With consistent efficiency, businesses strengthen their brands and improve their reputation over time.
Logistics help businesses create value for customers
Experienced and established logistics companies know the importance of reliable, efficient and timely transport of products for businesses. Creating value for customers takes time and consistency in delivering quality products. Also, businesses must make the availability of their products, reliable for their customers as they grow in numbers. Logistics partnerships can help guarantee that merchandise are properly stored and accounted for to ensure their availability to customers. With this, they are providing more value to customers.
Logistics help businesses to be successful with supply chains
Businesses most of the time establishes more than one partnership with other businesses as they grow. Supply chains are networks between businesses that handle production, shipment, warehousing and delivery of products. Supply chains are important for businesses as they affect sales and profits. This is where effective and organized logistics come into play and keep supply chains running smoothly for business operations to proceed on schedule and without unnecessary delays. Thus, consistent delivery of quality of products and streamlined operations can generate a positive public image for businesses.
Logistics are key factors to customer satisfaction
Satisfied customers are the most important asset to any business. A reliable and effective logistics partner can mean the difference between losing customers and decreased sales and gaining more customers and exponential business growth. With more customers making online purchases and expecting deliveries right at their doorsteps, logistics companies provide the best solutions for meeting the other half of the customers' demands. When businesses ensure that their packages, no matter how big or small, are delivered safely and on time, they do not only satisfied customers but advocates out of them. Consistently satisfied customers can become effective advertisers and promoters of businesses and help them grow. This is due to the effective and harmonious partnership with logistics companies.
Logistics is playing an important role in the field of business and marketing. This is why businesses need to have reliable logistics providers to help drive their success. Logistics companies that have become established and successful are those that are well equipped, secure and prioritize the reliable, safe and timely storage and transport of products.