Despite the challenges brought about by the COVID-19 pandemic, the Philippines remains an ideal destination for international entrepreneurs and investors. The United Nations Conference of Trade and Development (UNCTAD) has even identified it as one of the most promising investment destinations to watch over the next three years, ranking it 10th in the world in a recent survey. A fast-growing economy, a highly skilled local talent pool, and a critically strategic location in the heart of Asia are just a few reasons business owners should consider setting up shop in the country.
Of course, choosing the right location is a major factor when it comes to making smart investment decisions. Extensive research is necessary for investors to determine which parts of the country are most valuable at present, as well as which ones stand to grow in value in the future. While Metro Manila's central business districts like Makati, Taguig, and Pasig remain popular choices, investors have also increasingly set their sights on emerging areas outside of the congested metro.
In recent years, many progressive cities in the provinces have shown great potential to become major investment hubs in their own right. Here are five of the Philippines' most promising destinations outside Metro Manila: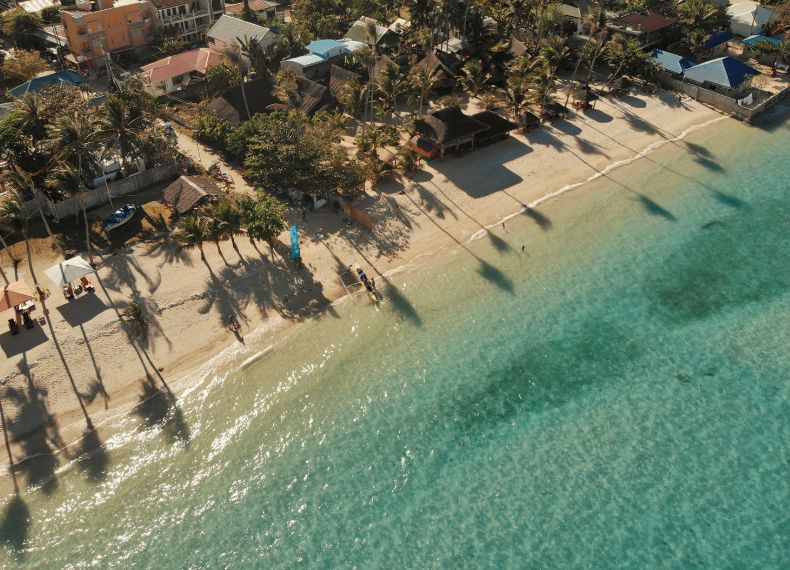 Cebu
The island province of Cebu is fast becoming a top choice for foreign investors interested in the Philippines. In particular, Cebu City, its capital, is a first-class, highly urbanized city whose economic prosperity and progressive development have put it on the map in recent years. The province's advantageous location in the central Philippines also enables the smooth movement of people, goods, and services throughout the region and to locations further afield.
Some of the most prominent industrial parks in the Philippines are located in Cebu and have long supported the growth of top industries in the region, including shipping, shipbuilding, and manufacturing. These key locations house important production facilities, such as oil refineries, factories, warehouses, shipyards, and ports. A host of successful local and international enterprises now operate out of Cebu's industrial parks, and local authorities are hopeful that more companies will incorporate in the province in the future.
Batangas
The province of Batangas is widely known throughout the country as a top-tier tourist destination, boasting some of the country's most beautiful beaches and dive sites. A lesser-known but no less compelling fact about the province is that it's also one of Luzon's major manufacturing and shipping hubs, providing easy access to the surrounding provinces. Real estate is also relatively inexpensive here at present, which helps address the increasing demand for affordable housing in fairly close proximity to Metro Manila.
The Batangas government is keen on driving the province's potential to even greater heights in the years to come. At present, the local government is engaged in implementing a wide-ranging development plan, which targets such critical areas of concern as economic growth, education, health, and housing. Investors can thus expect to see Batangas grow by leaps and bounds over the next decade.
Cagayan de Oro
Cagayan de Oro City has come to be known over the years as the "Gateway to Northern Mindanao" due to its excellent connectivity. The city's well-developed land, sea, and air transportation services help facilitate fast and frictionless travel to and around the island of Mindanao. Its continually good rates of economic growth have also helped make CDO a favorite location for property developers and other investors in the last few years.
The business process outsourcing (BPO) and information technology (IT) sectors are among the biggest contributors to Cagayan de Oro's economic growth. Over time, the city has developed a thriving central business district equipped with modern telecommunication facilities, robust infrastructure, an inexpensive and dependable power supply, and much more. This makes it easy for both local and international enterprises to set up shop and operate efficiently in CDO.
Pampanga
Pampanga is extremely easy to reach from Metro Manila and the rest of Luzon via the North Luzon Expressway (NLEX), the Subic-Clark-Tarlac Expressway, MacArthur Highway, and Jose Abad Santos Avenue. This accessibility, coupled with a growing population and steadily expanding local market, is fast making the province another of Luzon's major hotspots for infrastructure development and investment.
The local government's Pampanga Megalopolis Plan is built upon five main investment priorities to be pursued over the coming years. These are light industrial parks, high-value manufacturing, high-value agriculture, anchor tourism destinations, and smart city technologies. In line with this plan, Pampanga authorities also vow to implement top-notch disaster resilience plans and healthcare systems throughout the entire province.
Iloilo
Iloilo Province has experienced a recent influx of infrastructure developments and foreign investments, which have led to consistent economic growth and an improved job market across a wide range of industries. Its capital Iloilo City's proximity to sources of natural resources, as well as its solid commercial trading sector and relatively developed transportation system contribute even further to the province's exceptional business-friendliness. As the strategically located "Gateway to the Visayas," Iloilo is a prime choice for investments, real estate developments, and other major business endeavors.
Investment and development ventures located outside the country's most developed urban centers stand to benefit not only business owners but local communities and the Philippine economy as well. Besides easing the problem of urban congestion, investing in up-and-coming areas in the provinces further will also help create jobs, alleviate poverty, and drive economic growth nationwide.