The Philippines archipelago is divided into three island groups, Luzon, Visayas and Mindanao. The latter is dubbed the Land of Promise for its "impressive tropical rainforests, fertile valleys and great biodiversity".
But aside from its pristine beaches and scenic mountains, Mindanao can also boast of a healthy, bustling economy. Davao, the largest city in Mindanao, drives regional economic activity and is one of the country's most prosperous areas.
According to 2014 reports, Davao ranked as the fourth most economically vibrant city in the Philippines accounting for 3.8% of national gross domestic product. The city is expected to expand further in the coming years with many new projects in the works. Here are 5 of the biggest, most exciting projects currently under development.
Type: Mixed-use
Size: 1,000 hectares
Location: Malita, Davao Occidental
Status: Under Construction
Davao South Marina and Industrial Park is an ambitious project currently underway in Malita, capital of the new Davao Occidental province established in 2013.
The 1,000 hectare marina and industrial park will feature hotels, leisure facilities, ports and a yacht club. A 600-megawatt coal power plant of San Miguel Global Power Holding Corp. is currently under construction and scheduled to commence operations this year.
The marina will secure the Philippine's spot as the fourth biggest shipbuilding country in the whole world. San Miguel's coal power plant will also assure the locators in this rising economic zone a reliable and uninterrupted power.
Type: Mixed-use
Size: 450 hectares
Location: Sta. Cruz, Davao del Sur
Status: Under Construction
Davao South Greenspace Eco-Industrial Park will occupy a 450-hectare lot in Astorga, Sta. Cruz which currently hosts a San Miguel brewery, a Franklin Baker agriculture company processing plant, a Seaoil Philippines oil storage facility and part of a 300-megawatt coal power plant run by Aboitiz Power Corporation's Therma South, Inc.
The project is envisioned to become a sustainable community that will promote Philippine industry and information technology, according to Imelita C. Martinez of the Davao del Sur Provincial Engineer's Office. Forty hectares have been allocated for development of a seaport, which according to Martinez could host a shipbuilding facility, logistics center and a Business Park and Information Technology Hub.
Greenspace will be an eco-friendly industrial zone equipped with "rainwater harvesting system, retention ponds and resource recovery programs as well as strict regulations for mass transit, use of shore-side power and coastal protection."
The overall cost for this project is projected to be P25 billion.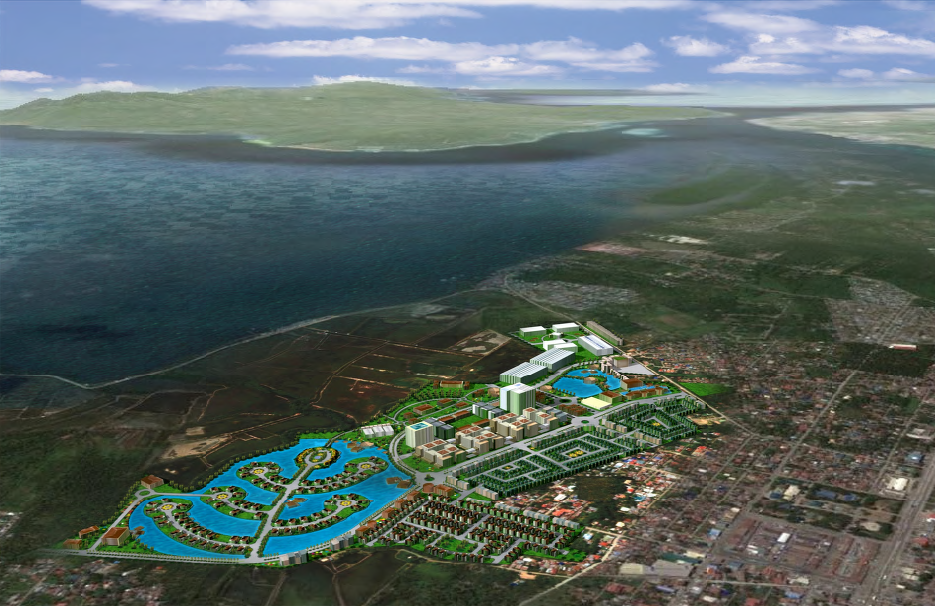 Type: Mixed Use
Land area: 88 hectare
Location: Panabo City, Davao del Norte
Status: Finalizing master plan
Property developer Damosa Land Inc. (DLI) is spearheading construction of Anflo City. They are envisioning the project as a mixed-use development that will host residential, tourism, institutional and commercial facilities.
Currently, DLI is in the process of finalizing its master plan. Construction will begin by the 3rd or 4th quarter this year for the residential component. Heavy land development, however, will likely take place next year.
The institutional component of development will involve expansion of the University of the Philippines – Los Baños. A working farm will also be constructed to attract tourists. DLI will design the venue so that tourists can learn about local agriculture, particularly the banana industry. The farm will be the project's main attraction.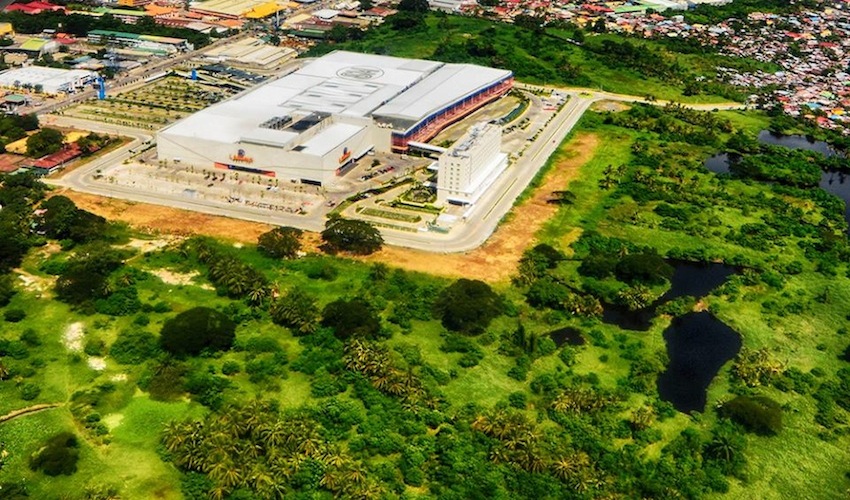 Type: Township
Size: 11 hectares
Location: Lanang, Davao City
Status: Under Construction
Megaworld will spearhead development of Davao Park District. It be built along the S.P. Dakudao Loop, the former Lanang Golf and Country Club. It is envisioned as Davao City's future central business district and a major IT and BPO hub.
Megaworld earmarked an initial P1.2 billion in 2014 for the Davao Finance Center, an upscale office tower for corporations and BPO companies that could attract up to 8,000 jobs.
Suntrust, a Megaworld subsidiary, likewise has plans to develop a residential district featuring a number of condominiums. A shopping mall, retail and commercial strips, lagoon, open parks, and a school are some of the facilities that will occupy the district.
Suntrust has reportedly allocated P15 billion for the construction of the township which should be completed within four to six years.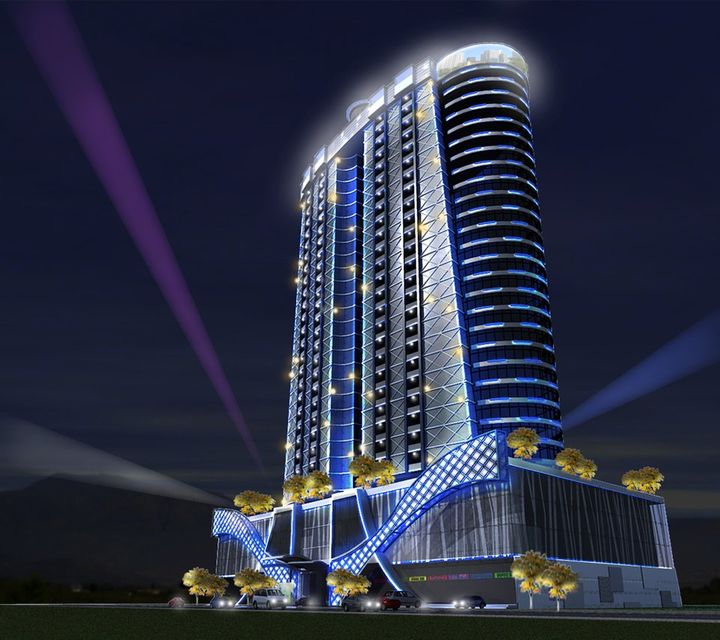 Type: Hotel & Condominium
Land Area: 4.5 hectares
Location: Davao City
Status: Under Construction
Aeon Towers will be Davao's tallest residential building upon completion. It is a unique real estate property featuring an upscale condominium and luxurious hotel. The Aeon Towers has 6 different master planned units: a penthouse, loft, two-bedroom suite, one-bedroom suite, two-bedroom executive suite and studio suite.
Amenities include recreational facilities, fitness hall, steamed sauna and spa, jogging path, adult and kiddie swimming pools, children's play room, mini parks and gardens with barbecue pits/grills, and facilities for social functions.