Of all the different seasons of the year, winter is the most memorable and exciting. The heat and humidity of summer are gone, and you get to enjoy the cold, wearing your best and coziest outfits. Plus, there's nothing quite like snuggling in front of a fireplace or under a blanket when it's chilly outside. It's truly a time of relaxation and peace. One problem you might face, though, is the snow. When it really hits hard, it does tend to make things a bit more complicated for people, and the roads become closed. This is why you need a snow blower to clear your backyard or driveway.
You might think that finding a snow blower is simple until you get overwhelmed by the different types, sizes, and specifications available in the market. Better stick around and gain knowledge on the best snow blowers today. Also, you can check out BestOfMachinery as they provide an in-depth guide on the top 10 best electric snow blowers in the market.
So here are the 5 recommended snow blowers for 2019.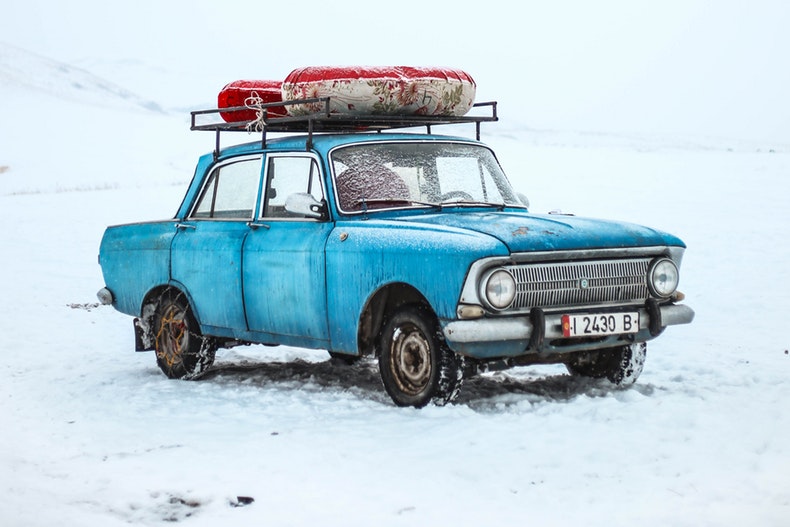 Toro 38381

A lot of experts claim that the Toro 38381 is one of the most efficient and reliable electric blowers out there. It's a beast of a machine that delivers as expected, and then some. One thing that makes this particular machine really special is the fact that it is able to move up to 700 pounds of snow per minute at its highest setting, which is a lot! You'd think that handling that much snow entails tardiness or a slow performance, but the Toro 38381 actually moves at a ridiculously fast pace, giving you a powerful and clinical performance.

With 15 amps of power needed to run this machine, it's definitely one of the more efficient snow blowers out there. It can clear up to 12-inch high/18-inch wide snow in just one pass, which makes it perfect for areas that have a lot of heavy snowfall during the winter months because you'd be able to clear the snow as fast as possible if you need to go to work or something. It's pretty easy to use and quite lightweight to move around, so it definitely won't take up too much space or effort to run this one.

EGO SNT2102

This is also one of the best snow blowers on the market, giving you the power of a gas blower but the efficiency of an electric one. It even gets better; the EGO SNT2102 is cordless, so there's no tripping while using this one. As this detailed review explains, this snow blower runs on two lithium ion batteries that would give you a run time of a little under an hour, and both batteries are used when clearing the snow to give you maximum performance. The 17-inch auger will allow you to clear snow that is 13 inches high and 21 inches wide. The fact that this machine is cordless also gives it a very important edge; it is very quiet, meaning you can clear the snow at nighttime if you want without having to worry about disturbing the neighbors.

Ariens 921046 Deluxe

The Ariens 921046 Deluxe comes with the very cool feature of being self-propelled, which makes it quite easy to manage and run. And it comes with a variety of options and features that make it most definitely one of the best options on the market. It's also a heavy duty snow blower, and it can handle an intense workload. A feature that differentiates the Ariens 921046 Deluxe from many of its peers is the fact that it comes with 6 different forward speeds and 2 reverse ones, and you get to take advantage of those operating speeds according to the workload you have, ensuring maximum efficiency and minimal effort.

The Ariens 921046 Deluxe can clear a path measuring 21 inches high and 28 inches wide in a single pass, making it one of the highest performing snow blowers out there in terms of the amount of snow it can clear in just one pass. Another feature that really stands out with this machine is the clearing distance it can make, giving you the ability to push the snow to distances up to 50 feet away. This will make your job a lot easier in wider areas that need clearing, and you'd be able to get the job done a lot faster.

Cub Cadet 2X Two-Stage Gas Snow Blower

Moving on to gas snow blowers, the Cub Cadet 2X Two-Stage Gas Snow Blower is quite affordable with plenty of features to make your life easier in winter. Its 243 cc engine can help you plough through hard snow and ice, and it comes with power steering and single-handed turning to make the navigation smooth and seamless. It also has 6 forward speeds and 2 reverse, which will help you handle whatever winter has to throw at you. The Cub Cadet 2X Two-Stage Gas Snow Blower can clear a pathway 21 inches high and 26 inches wide, which is significantly bigger than most other machines on the market can do. It also has the ability to carry the snow up to a distance of 40 feet away, and you can even operate it at night, courtesy of LED dual headlights.

Troy-Bilt Squall Single-Stage Gas Snow Blower

This one is perfect for budget shoppers who are looking for a snow blower that won't break the bank, and who don't have that really heavy snowfall in winter. It comes with a 208 cc engine and can clear a path 21 inches wide and ideally 6 inches high. It can help you throw snow around 20 feet out of the way, and it comes with manual pitch control so you could adjust the discharge up to 190 degrees. Considering its abilities, the Troy-Bilt Squall Single-Stage Gas Snow Blower is pretty compact compared to its peers, and it's perfect for small amounts of snow –– it also comes with LED dual headlights for clearing pathways at night.
There are definitely some great snow blowers out there, and you can have your pick between electric and gas ones. The important thing is to read a lot of reviews on each so you could form an idea about which might work best for you. It's also imperative that you take things like density of snowfall in your area as well as your garage size into consideration, because they will make a difference in the machine you're eventually getting.