5 Things Entrepreneurs can Learn from Jack Ma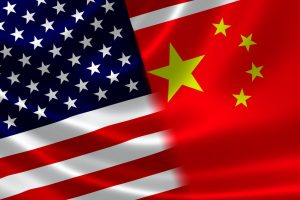 Billionaire Jack Ma, Founder and Chairman of e-commerce Alibaba Group Holding Ltd., had made shock waves after shock waves in the business world. He is one of those self- made billionaires who made a fortune in the technology field. His estimated worth is around $22 billion making him the richest man in China and one of the richest men in the world.
One of the shockwaves of Alibaba in the business world is claiming the coveted spot as the biggest global IPO recorded in history raising a total of $25 billion.
"Alibaba will be bigger than Walmart in 10 years," said Jack Ma. A big vision coming from a self- made billionaire who spoke about his humble beginnings to becoming a leader in e-commerce and business. He further said that "Over a hundred million of buyers visiting and shopping our site every day". In China, he added, "We created 40 million jobs in China directly and indirectly".
Alibaba's Founder Jack Ma shared his thoughts about leadership, entrepreneurship, and commerce during this year's World Economic Forum (WEF). Of WEF, Jack Ma said that "My first travel to Davos was during the Young Global Leaders event where I found ideas about globalization, social responsibility, and leadership. Now, I'm back to inspire young leaders." It was held last January 21- 24, 2015 in the icy mountains of Davos, Switzerland. Read on how a small Chinese man who started out of nothing became one of the technology giants of this decade.Transcripts from the interview of Jack Ma during the WEF will be featured in this article.
5 Things Entrepreneurs can Learn from Billionaire and e- commerce giant Founder Jack Ma
Many of us want to believe that billionaires, or even millionaires, are superman endowed with superpowers. That's why when we hear about ordinary people coming from poor families, with no rich parents or stellar academic background, who became rich and successful; we get awed, starstruck and wonder how they became so lucky. In a way, China's richest man, Jack Ma, is an example of a rag- to- riches story. His inspiring story of how he became rich and successful is one story worth telling. However rich and famous he may be, Jack Ma always look back from where he started, and the foundation of his success. He shared, "We have entrepreneurial spirit, our mission is helping small business to do business easier."
1.

Start small and grow big.
Starting out from a small cramped apartment, Jack Ma built his company from scratch and with little capital to begin with. "We grew from 18 people to 30,000 employees with its own big site in China. "Back then, I talked to my small team about e- commerce, and why small business can use Internet and e-commerce," shared Jack Ma. And, Alibaba is just starting, he shared his vision of e- commerce becoming a basic commodity, "People will forget about e-commerce, it's like electricity. In the future, people will not walk in the streets thinking about why and how e-commerce can help people," said Jack Ma.
2.

Don't believe what naysayers tell you
No other entrepreneur spoke so well about gaining success after experiencing a mountain of rejections than Jack Ma himself. Before becoming a billionaire, Jack Ma was an ordinary Chinese man who experienced rejections and failures along the way. He related that he tried to get in three colleges including Harvard and didn't make it, and he also failed in university. "In the year 2001, we tried to raise 5 million from venture capitalists from the United States, and we have been rejected. In the first three years of Alibaba, we had zero revenues, " he noted.
"I applied for jobs and got rejected 30 times. I applied in KFC, there were 24 who applied, and 23 were accepted, I was the only one who got rejected. I applied for Harvard and got rejected 10 times". – Jack Ma
But, what did rejection taught Jack Ma? He said, "We have to get used to it because we're not that good". However, reading between the lines, it can teach you so much from how the experience humbled him but, more so, taught him iron will, determination and stone- hard persistence to pursue his vision.
When he started Alibaba, he related how many people discouraged him that Alibaba will not survive compared to known and established tech giants such as Amazon, E- bay and Google. Did he take heed from the naysayers?
"A lot of people told me all the bad things, E-bay is better, Google is better. But, we are better than (what) people thought, and today, we are this big, " said Jack Ma.
3.

Value trust of your business and Give Value to Consumers
About having billions of dollars invested in Alibaba, "It's trust from the world, they want you to do better jobs, to help more people, get good returns (for their money). That's not your money, that's the trust of society and the people, and they believe that you can manage the money better than the government," he said. He added, "It's important for China and the world to develop trust system".
"You have to create trust because people are used to face-to-face. You need trust to do business online. For e-commerce, the most important thing was trust," –  Jack Ma.
4. Overcome the Roadblocks
He said before Alibaba came to existence, "For us to launch a payment system, there were financial and legal roadblocks, but if I didn't do it, then e- commerce will go nowhere". Furthermore, he said it is important to give value to customers.
"Millions of small businesses use the platform (Alibaba) to sell things, and customers buy from our site. And, it's for the people so that they can buy tickets in the snowy night using their mobile phones," – Jack Ma.
5. Stay grounded and never give up
"When somebody says no, it's just the beginning. If you don't do it, nothing's possible. But if you try to do it, at least you have the hope." quoting Jack Ma.
Were there days when Jack Ma was down? Yes, he found solace and inspiration from watching movies. His favorite movie is Forrest Gump, he was quoted saying that "I love Forrest Gump; I learned from him to "Never give up!"
His advice to entrepreneurs was, "Believe in what you are doing and love what you are doing whether people like it or not."
Adding hard work as a secret to success, "If we can be successful, 80 percent of China can be successful, just work as a team," stressed Jack Ma.
I made an infographics on the success story timeline of Alibaba's Founder Jack Ma.
How-Alibabas-Founder-Jack-Ma-became-a-billionaire

Making the Future of the Cloud and Healthcare System
Now, what Jack Ma has started is growing steadily and dominating the online marketplace, and consistently innovating to offer more services to consumers. Indeed, it is a living testament that Jack Ma built the leading and largest e- commerce giant, Alibaba Group Holding Ltd., which is expanding not only in China but also around the world. Aside from its e- commerce site, Alibaba also offers cloud computing services through its subsidiary, Aliyun, and a "selfie" mobile payment system, Alipay, which lets consumers authenticate payments by taking their own photos or "selfie".
Recently, China's largest provider of cloud services, Aliyun, opened its first overseas data center in Silicon Valley in March. It will also be expanding its cloud- based infrastructure in the Middle East particularly Dubai. In addition to that, Alibaba's Aliyun will be building the first cloud computing services for hospitals and also offer a pharmaceutical e- commerce site, that will innovate and change the entire healthcare system in China.
Technology Infrastructure for Dubai and Middle East
Recently, Alibaba Group Holding Ltd computing unit, Aliyun, has joined forces with Dubai's Meraas Holding LLC, for a technology project which will power up Middle East. This joint venture of Aliyun, the cloud computing side of Alibaba, and Meraas, will improve the technology infrastructure in oil-rich Dubai and the Middle East. Source:
"Dubai' s advanced infrastructure and economic strength is a good match for our technology edge, and with Meraas we will be able to provide local entrepreneurs with the vital infrastructure that will ignite innovation and help them to succeed," Ma said in a statement published at Alibaba site.
In an interview published in Bloomberg Business website, "The collaboration is based on the Alibaba international strategy as well as the development of the Chinese international strategy. The joint venture will provide technical services for transportation, communication, urban infrastructure, electricity service, economic development, and urban planning, as well as cloud computing," Aliyun President Simon Hu said.
First Cloud- based hospital in China
Alibaba's Aliyun ventured to build a cloud- based technology platform that will innovate and change the entire healthcare system in China.
In the news published in Tech Crunch, Aliyun has partnered with Xi- an International Medical Investment and DHC Software to create a hospital administration platform that they claim will improve the quality of medical care by making it easier for organizations to manage individual patient cases and analyze aggregated health data.
Following the move to dominate the healthcare and pharmaceutical industry, Alibaba's online pharmacy marketplace will integrate with Alibaba Health Information Technology. With this merger, Alibaba Health will be able to offer consumers the widest range of pharmaceutical and healthcare products available in China.
In a statement, "Health care is especially important to Chinese consumers, and we expect that this integration (of Alibaba Health) will enable Alibaba Group to build a healthcare ecosystem that can utilize e-commerce, big data and other technologies to improve the healthcare supply chain and ultimately provide users with a better healthcare experience, said Alibaba Group COO Daniel Zhang.
Aside from the building the technology infrastructure in Dubai and Middle East and powering technology services in Chinese hospitals, Alibaba Group Holding Ltd.announced it will invest $1.6 billion over the next three to five years to build thousands of e-commerce facilities in rural China.
Writer's note: Quotes for this article was based on the Interview with Jack Ma: 45th World Economic Forum