As an entrepreneur, you know there's no shortcut to success. The amount of inspiration, hard work, and care you put into launching your business also has to go into marketing your business to find new customers or clients. Using your website, social media, and search engines, you can market your business and continue to grow toward success.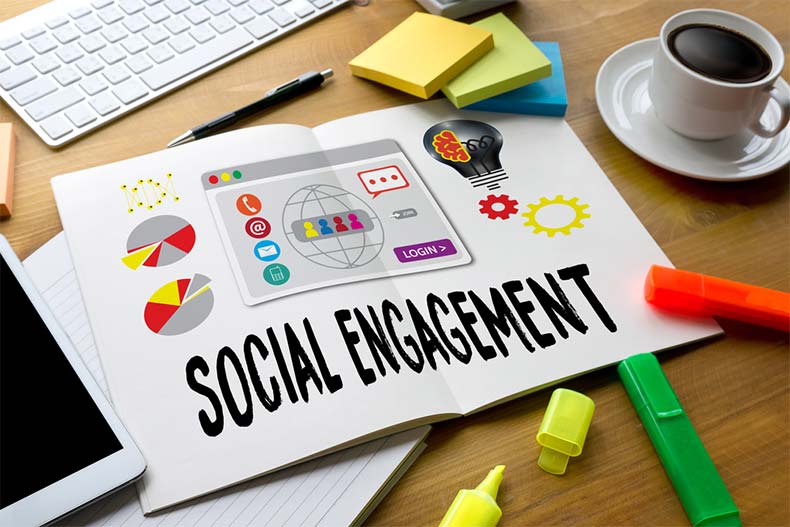 Create a Blog on Your Website
One way to increase your online presence is by creating a blog for your website and updating it regularly with high-quality content. This can help your website get shared online, as well as increase your rank in search engines like Google. Make sure your blog posts are informational, useful, and relevant to your industry, and make sure to include keywords related to your business. For example, if you write blogs about different kinds of gates and what causes them damage, don't forget to include keywords to increase the likelihood of your website coming up in Google searches.
Leverage Websites Like Medium or Quora
You know that Google is a valuable resource for your business, but it can take time to build your rank in the search engine giant. One way to help your rank is by having lots of outgoing links to your website that show you are an authority. This is where sites like Medium and Quora come in! These content websites can include blog posts written by anyone, so you can create a post that will include a link back to your own blog or website. Of course, the catch is that the posts need to be informative and insightful so that they will gain traction on Medium. You can't just publish a meaningless post filled with keywords and links and expect people to view it!
Start Making Videos
YouTube is a great tool for marketing. It is essentially another search engine, but this time focusing on video content as opposed to text. Even if you don't have the most technical skills, you can create simple video tutorials and start gaining viewers. For example, a yoga instructor can create short, simple videos demonstrating poses or breathing techniques, or graphic designers can screen share and walk through some basic Photoshop tools. You can post videos showing your products being unboxed from your branded custom packaging if you're selling goods. These videos can solidify your business as an authority on a subject and help drive traffic or even land you new customers.
Use Social Media Groups
You likely have a Facebook page or a LinkedIn profile for your business, but have you tried using groups? Public or private groups exist on the platforms for like-minded individuals or those within specific industries or niches. These can be valuable resources to spread information about your business and start networking, as long as it's done with care. Make sure to add value to conversations and connect with others, not just drop links to your website.
Consider Influencer Marketing
Since social media algorithms are constantly changing and evolving, it might be harder for a new business to break through the noise. One way to find a new audience on social media is through using influencer marketing. Influencers, those with thousands or even millions of followers, can share your business or product to their audiences on Instagram, YouTube, or even TikTok. There are lots of ways to negotiate a contract with an influencer: some will want a flat rate, while others may be happy to post in exchange for free products. Just make sure to select someone who's audience fits the targeted niche you are trying to reach so that you can maximize your investment!
Keep It Consistent
No matter what you plan to do to market your business, you need to keep at it! Overnight success is rare, but a strong work ethic can help take your business to the next level.