There's nothing quite like the rush accompanying the realization that you've done it: your post, snap, 'gram, or tweet has well and truly gone viral.
What happens next isn't always what you imagine, and certainly isn't always good. But that's another story. If we accept the premise that an average increase in quality social media engagement is a good thing for your personal or corporate brand, the next question is how we get there.
Follow these tips and you'll be well on your way to boosting the quality and extent of engagement across your entire social media ecosystem.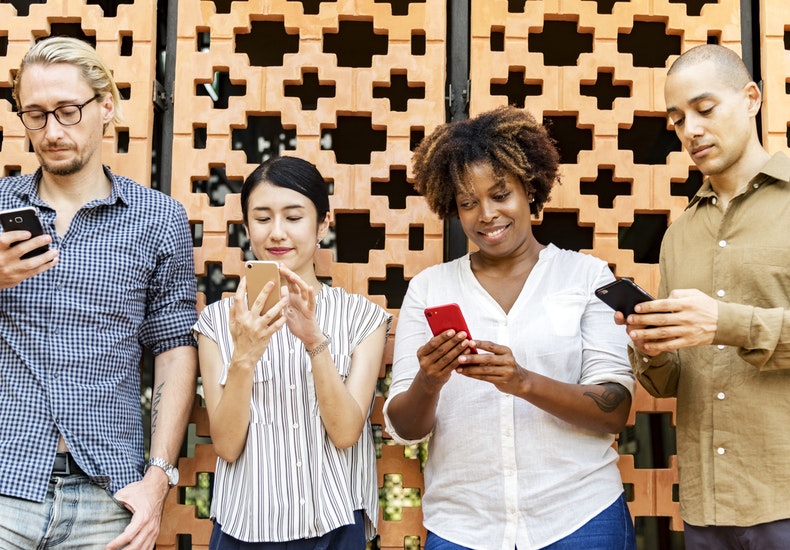 1. Customize URLs Wherever Possible
Not all social media platforms allow custom URLs. When you find one that does, seize the opportunity.
Custom URLs keep your personal or corporate brand top of mind for casual followers. It's easier to remember two sensible English words than a jumble of letters and numbers, after all.
Custom URLs are particularly helpful for social users with common names. For instance, BluLogix CEO Tim Cook has the same name as a far more prominent (no offense, Mr. Cook) corporate executive, the Tim Cook who happens to run a little company called Apple. But the lesser-known Cook's has an easy-to-recall URL extension, "timdcook," increases the chances that those who want to get in touch, can.
2. Put Up an Eye-Catching Profile and Background Photo
BluLogix's Cook doesn't have a perfect LinkedIn profile. In particular, he's missing eye-catching imagery — any imagery at all, actually. Don't make this mistake.
If you want your social profiles to linger on the minds of followers and first-time visitors alike, you need to outfit them with attractive photos or image files that say something essential about your personal or corporate brand.
Los Angeles Angels (of Anaheim) star Mike Trout's official Twitter handle features two images that no doubt mean a lot to the future Hall of Famer. His background image is a seaside golf green, which he no doubt daydreams of during the regular season; his profile photo is a tastefully backlit shot of Trout with his significant other.
3. List Relevant Experience and Interests, But Don't Stretch
There's a case to be made that listing any and all relevant professional experience (on business platforms like LinkedIn) or personal interests attracts a larger, more diverse group of followers to engage with your content.
While there may be a grain of truth to this, it's unlikely that this "spray and pray" approach to personal branding is the best way to attract quality content. Though he's had a long, varied career in a variety of fields, the LinkedIn profile for film producer David Mimran lists just a single relevant experience: his current role as owner of Mimran Schur Pictures.
4. Punch Up Your Bio
Your social bios should be just as attention-grabbing as your social images — perhaps more so, since text doesn't catch the eye as well as color. Take a concise, just-the-facts approach that hits as many of the high points of your personal story while leading followers to draw their own parallels. Questions — and engagement — naturally follow.
5. Thread Themed Posts Into a Coherent, Long-Running Narrative
Tell longer stories in bite-sized chunks, the better for your followers to engage with in pieces. Even if managing the replies to a six-post Facebook saga or 30-tweet thread is a more complicated prospect on your end, you'll preside over a richer discussion — with attendant benefits for your perceived credibility — than otherwise.
How's Your Engagement Game?
Now, it's time to implement these tips and raise your social media engagement game.
No matter where the journey takes you, do your best not to lose perspective. Consider defining realistic engagement goals and holding yourself (and your social media team, if it exists) to achieving them within realistic timeframes. Leaving your engagement efforts open-ended might keep your stress levels in check, but you know in your heart that it's unlikely to produce the results you want to see.
In a world where social media savvy is increasingly indistinguishable from real-world credibility, the stakes are too high to neglect.