There's no way you haven't heard of Myrtle Beach if you live in the United States. Myrtle Beach is found in South Carolina and is an exciting destination for millions of tourists each year.
What's so special about Myrtle Beach? It is home to beautiful long beaches, exciting amusement parks, lush golf courses, one-of-a-kind shopping experiences, hip dining spots, and legendary concerts. And, the best thing about Myrtle Beach is that it's very affordable.
It is one of the fastest-growing metropolitans in the United States. More than 104,000 people moved there between 2010 and 2018 and that's a whopping 30% growth in population.
So, it's no wonder that Myrtle Beach was named the "number one affordable city that everyone wants to live in right now" by USA Today in 2019. It's a beautiful city to live in and has a lot to offer everyone, whether you are single or have a family.
If you are reading this then you could be on the verge of making a life-altering decision. Maybe you're wondering if you should buy your first home in Myrtle Beach but aren't fully sure yet.
This article will hopefully help you consider a few important elements before you buy your first home in Myrtle Beach.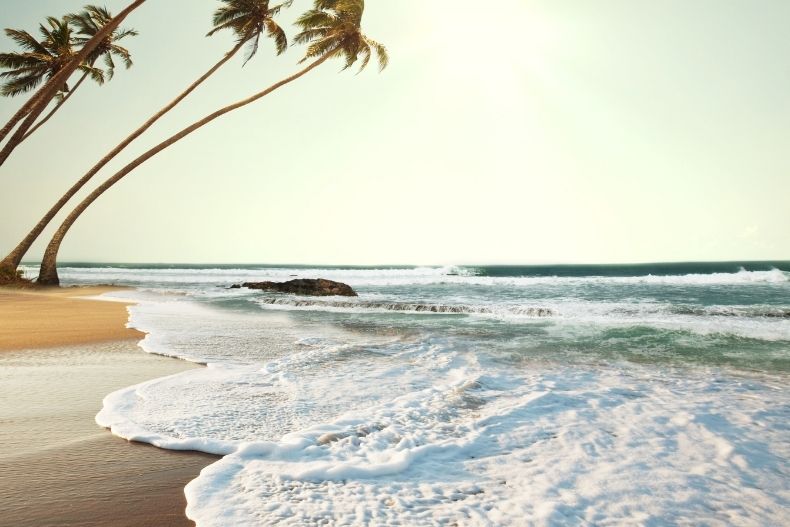 A lot of us are afraid of hiring a realtor thinking it will drive up the overall cost of the process of buying a property – especially if we are first-time buyers. This might be because we are not sure what we should be looking for or how much we expect to pay for their services.
However, a realtor pays off and comes in handy in these situations. That's why you need a trustworthy realtor in Myrtle Beach. A realtor will represent you throughout the whole home buying process. They can set up home viewings on your behalf, find out information about houses you are interested in, and negotiate the best price on your behalf.
Another great reason to hire a realtor is if you want additional information about lenders, inspectors, and other services, they can provide reliable sources.
The only realtor you shouldn't hire is a listing agent or an agent representing the seller because they won't have your best interest and just simply want to pocket commissions from both sides.
Once you have a trusted realtor under your thumb, you are ready to start the initiation of buying your dream house. But, before you get ahead of yourself, give yourself a realistic budget to work with.
You need to sit down and think how much you can and want to spend on buying your first home. The purchase price is only touching the surface of costs associated with buying a home. Other costs associated with purchasing a house include cost insurance, Myrtle Beach real estate taxes, and homeowner association fees – these are just a few.
After you have decided on a house, you will need to keep aside a budget for maintenance fees. Upkeep costs for things like swimming pools, heating, and cooling systems are just normal maintenance fees you will need to pay year to year.
So, you mustn't get fooled by a property that's listed with a low price but has very high fees attached to it.
Buy with Projected Commitments and Earnings in Mind
Realtor, check. Financial commitment, check. You are ready to take the next step in your life and buy a house. You already know what kind of house you want and where. But, the process doesn't solely depend on you. It largely depends on your mortgage company and your rating.
The trick here is to realize that you don't have to buy in the price range that your mortgage company thinks you can afford. Your finances might look good on paper and your mortgage company might push you to buy a house that looks within your budget, but when you are buying your first home, it's better to dial back your expectations from the maximum allowance.
Most of the payments for your house are going to be future costs. And, there are several factors you need to understand about those costs. The first thing is your projected income. What do you see yourself earning in the future? Do you want to start a business in the next few years? How much capital would you invest from your savings? These are some questions that keep your projected earnings and financial commitments in mind.
Other factors you need to consider are interest rates, types of mortgage, and the market. These factors can be explained by your mortgage broker and therefore it's quite important to ask the right questions and create a transparent communication line.
Make sure you are ready for any kind of situation in the future. The general rule is to pay for one-third of your gross income for mortgages. That way even if things go south, you will be ready to pay your mortgages even with less income in your pockets.
The right house is the one that you will make long-term plans in. You are not just buying a house for the present, it is a future investment and there's a chance this is the biggest financial commitment you will make in your lifetime.
Before you decide on what your dream house should look like, think about your future plans. Where do you see yourself in the next 10 years? Do you plan on getting married? Are you planning on having kids in the next few years? If the house you love doesn't fit in with your future plans, then keep looking.
Apart from how the house fits in with the future, the right house must come in the right neighborhood. You need to make the right connections have the right transport options and if you have kids, the right school as well.
Your realtor can help you find the right neighborhood to settle in, you only need to let them know your requirements and they will do all the work for you.
Pick the Right Neighborhood
Depending on your budget, you can choose from an amazing array of neighborhoods in Myrtle Beach. Some sought after neighborhoods are:
Grand Dunes: Chique and ever-expanding, it is the most desirable, glitzy, and luxurious neighborhood of Myrtle Beach. The prices are typically above USD$500K.
Dunes Club: One of the oldest neighborhoods of Myrtle Beach, this neighborhood smells of old money and the houses are built plantation-style overlooking lakes and Dunes Club Golf Course.
Carolina Forest: No matter what your budget is, Carolina Forest has something to offer. Comprising almost 30 neighborhoods, it has its own post office, shopping center, medical offices, etc.
Market Common: This is the shopping and dining district of Myrtle Beach. You will find amazing restaurants, stores, boutiques, services, parks, and incredible landscapes. You can choose from almost every kind of house here, from Charleston to townhouses, from condos to brick executive homes. Great real estate options are sprawled all over the vast neighborhoods. But, be aware, you will also find most tourists around here.
Consider the Economic Sector
Myrtle Beach has a low living cost compared to other desirable beach locations in the United States. You don't have to pay a hefty price to live in this beautiful location but is it worth moving there!
The economy of Myrtle Beach is mostly dominated by tourism. If you are thinking of shifting jobs when you move to Myrtle Beach, you should be aware of what kind of opportunities are there for you.
There are roughly around 75,000 jobs in the tourism sector. There are plenty of retirement homes in Myrtle Beach and if you are someone who works in healthcare, this could be a great opportunity for you.
Myrtle Beach is also a great place to start your own business if you want to dip your toes in the hospitality world. Restaurants, hostels, hotels, golf courses – there's a lot of business ideas you can turn into reality here.
The Climate of Myrtle Beach
For some of us, the climate of a city or town can play a huge role in our decision to settle there. If you are someone who wants to live in amazing weather every season, Myrtle Beach is the place for you.
Myrtle Beach has pleasant weather all year around. It has a subtropical, humid climate and you can enjoy abundant sunshine almost every day of the year.
The summer season is quite long and you might even experience occasional thunderstorms during the hot season, especially between June and September. The temperature ranges from 83 and 91 degrees during the day and drops almost as low as 70 degrees at night.
The winter season is very mild and short with temperatures ranging from 57 to 61 degrees. During the night, the temperature then drops between 36 and 38 degrees – quite a difference from the daytime.
Conclusion
Just like any other town, Myrtle Beach has its pros and cons. The biggest con of Myrtle Beach is that it's a very popular tourist destination. Ask yourself,'Are you okay with living in a resort town?' If you love life on the fast lane, then Myrtle Beach could be your next destination. Come for a visit with your family and decide if you can stop falling in love with this beautiful and amazing place!