Customer feedback is essential to any organization. It helps improve product or service development, business operations, marketing and other areas of your company. What's more, customer feedback is instrumental to building a loyal customer base.
Obtaining customer feedback, however, can be tricky for many companies. Customers have busy schedules, and many simply do not have the time to point out the flaws of your product, service or brand. Others may feel skeptical about the questions you're asking and don't feel comfortable offering honest but valuable information.
When asking for feedback from your customers, consider the way you approach these people.
Here are a few ways to help you obtain hones and qualitative feedback from your valued shoppers: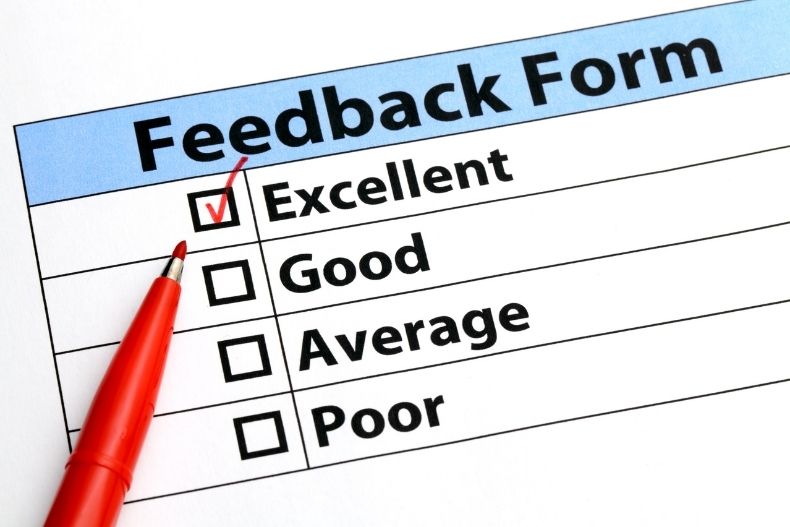 Provide Incentive for Feedback

Creating a great questionnaire with the help of a reliable online survey provider isn't enough. You also have to encourage people to answer your survey. After all, going through a questionnaire takes away valuable time from an individual's busy schedule.

An excellent way to make your surveys worth the investment is to provide a reward for their completion. Your company doesn't necessarily have to offer discounts or cash. You can incentivize qualified survey respondents with free content. This freebie could be an educational pamphlet, case study or e-book that addresses the need of your customer or helps them achieve their goals.

Communicate with Customers on Social Media

Your business shouldn't just use social media for marketing or advertising purposes. Use it to communicate with your target audience, as well.

You may have customers actively participating in communities on Facebook, Instagram and Twitter, and you don't need to spend marketing dollars to join in on their conversations. Send direct messages (DMs) and respond to user comments to find out how people feel about your company's product, service or brand.

When one of your staff stumbles upon a complaint or negative review of your business on social media, make sure you address it as quickly as possible. Users who are constantly active on social media expect a prompt response. Make sure you dedicate customer care representative to each social networking channel.

Create and Distribute Paper Feedback Cards

Some customers prefer to give feedback the old-fashioned way – by filling out a questionnaire using pen and paper. Although this is a cost-effective way to gather reviews, this collection method comes with extra work when you need to understand the feedback provided.

If you want to extract meaningful data from the given customer feedback, you'll need to tabulate it in a spreadsheet and analyze the results. This process requires a lot of time and effort to complete. Even so, this feedback collection strategy is ideal if most of your customers aren't tech-savvy.

Interview Your Customers

Customer interviews do not need to be exclusive to market research firms or major retailers with big marketing budgets. Loyal customers and frequent shoppers are generally happy to provide feedback if you simply ask them. After all, these people are the ones most invested in your service or product.

Pro-tip: you can increase your chances of having a successful interview when you have a high-ranking officer from your organization contacting the customer. This will make the interviewee feel like a VIP and boost the likelihood of obtaining useful feedback that can help improve your product or service offerings.

Get Feedback When an Online Shopper Abandons a Cart

If you are running an e-commerce website, install a popup containing a small text box asking the online shopper the reason for not proceeding to the checkout page. Also, consider coming up with a multiple-choice list of reasons for cart abandonment. The feedback provided by the customer will help you fine-tune your products and even give you the info you need to improve your website.

Listen to Recorded Sales Calls

If your business has an outbound sales team or department, listen to the calls of the sales reps. The call logs may contain invaluable feedback about your product or service. You may also come across service or product presentation feedback that may be putting off a prospective customer.

Read Live Chat Transcripts

Customers sometimes use a company's on-site live chat service to get assistance. If possible, review the transcripts of the conversations between your customers and your support representatives. The customer may mention problem areas that require immediate attention and resolution.

Take note, though, that qualitative chat transcripts can be tedious to review. So, make sure you have a support quality analyst reviewing the conversations for you.
Customers can change every area of your company for the better if you listen and apply some of their valuable feedback. When gathering feedback, try one or more of these suggestions to get the information you need to improve your business.