Many people think of YouTube as a hub for posting and watching some of the world's most popular videos. While there's no doubt that this is true, the platform is much more than that. YouTube remains one of the most significant search engines and streams videos to millions of people every day. Monthly, the platform's activity ratings are off the charts, and it's an excellent opportunity for business owners to take advantage of. But how do you get this massive audience to notice your business? This article contains 8 tips that can help you out. 
Since its inception, YouTube has been an indispensable tool for advertising and marketing purposes because of its vast and global reach. You can make your experience better by learning the safe method of buying YouTube views. The video platform continuously supports numerous businesses, but it's a unique marketing type with unique features and benefits.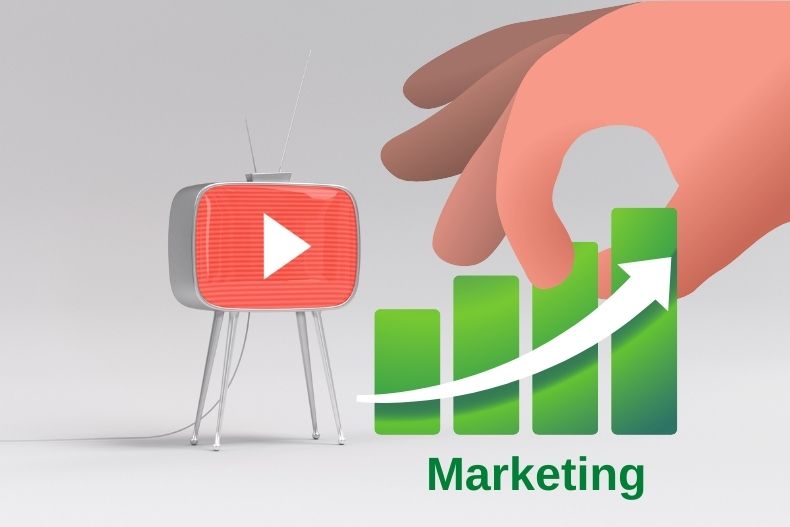 Video marketing is ideal for almost every business type, including online businesses, consultants, small offline businesses, and freelancers.

YouTube is the largest video streaming platform in the world.

Video ads are engaging and effectively pass the message to prospects.

Keywords are less expensive to target customers vs. Google searches.
It is free to upload videos on YouTube, but you have to accept the terms and conditions that other promotional content will be a part of the video. The promotional ads could be anything ranging from content for your close competitors to products or services that have nothing to do with your offering. After you are done uploading, you need to find a way to attract viewers to your content. 
Before getting on with tips about how to market your business on YouTube, you must understand that platform offers little or nothing in customization. The reason why many companies prefer to use popular video streamer is because of their effectiveness. YouTube is a cost-effective way to reach a large audience. There have been multiple success stories that were as a result of the platform. A good example is Michelle Phan, who managed to start her makeup brand (worth about $500 million) and has grown her YouTube channel to 8 million subscribers. There's so much to gain, and you could be missing out on a lot when you ignore marketing benefits on YouTube.
If you want to utilize video content to market your business on YouTube, you wouldn't want to miss what's coming next. 
How to Optimize Your YouTube Videos for Effective Marketing
Every step of the video creation must be handled properly to get the most from your video content. Creating videos may sound like a lot of work, but it's not as hard as it seems. If you follow the right tips, you will easily make the best videos that will be watched, found, and will effectively convert your prospects. These tips include: 
1. Decide on a format
If you look at the videos on YouTube, you will find that they are all structured differently. The structure of any video is determined by the format adopted by the video creator. There is no specific format that will help you create a compelling marketing video. Individual styles are more useful for particular niches. So, it's best to pick what you find most suitable for your audience and how to keep them glued to the screen. These are some of the popular formats, which you will find out there now:
interview,

talking head,

screen share (you film what you are doing on your computer or device in question),

how-to tutorial,

explainer,

vlog (Video Blog),

product review.
2. Creating the video
Do not forget that you need a top-notch video to attract your audience's mind and make them understand what you are offering to them. The quality of your product or service won't matter if you upload a low-quality video. Your video has to be appropriately recorded, well-lit, and pass a clear message to viewers. 
The great thing about creating marketing videos for YouTube is that they don't have to be expensive or too professional. You can make use of simple devices such as using your smartphone to film videos. Make sure to get some good lighting so that every element can be seen and perceived by viewers. It's also crucial that the sound is clear. Due to this, you may want to invest in getting a microphone. 
Depending on your filming, it may be a good idea to purchase a tripod to stabilize your shots. You can edit your videos with editing software. Do not forget to add titles, cut out any mistakes, or switch between images. For the best results, your videos should be between 3-4 minutes in length. There are times when shorter videos are even more useful, especially those shared on other social media sites. Do your research to find out what works best for your audience. When you create a good video, you are halfway towards creating an effective marketing campaign.
3. Focus on keywords
As mentioned earlier, YouTube is one of the largest search engines around the world. There are so much content and many videos to search through. The use of keywords will increase your visibility to viewers. Merely saying, keywords are related to the central message of your video. For instance, if you are creating a video about dog training, your keywords could include "dog training" or "obedience training". You could consist of these keywords in the video title, description, or tags. 
These keywords tell the search engine what the video is about and display it when people search for something related. You can find some hot keywords for your niche by using Google's Keyword Planner Tool. You may also decide to get some ideas from what your competitors are doing.
4. Don't forget to include compelling calls to action
Why are you making the YouTube video? Its main goal is to attract your viewers to perform a specific action to convert them to customers. Typically, it would help if you didn't directly sell something in the video. Instead, your job is to generate leads that can become your prospects. Anything that helps to convert viewers to opportunities is a call to action. 
Include a link to your blog or website in the video description. It would be best if you also informed your viewers what web address to visit after the video. Wherever you send them should be able to capture their contact information. Another call to action may include asking them to leave a comment, rate the video, subscribe to your YouTube channel, or follow you on other social media platforms. You may also choose to encourage people to share your videos on their profiles or directly with friends.
5. Interact with viewers
Remember that YouTube is also a social media platform and isn't just for posting videos. Your viewers need to feel your presence actively, or they will lose interest quickly. The people watching your videos want to feel like they belong to something, and you must give them that feeling. When someone comments on your videos, thank them. If viewers make inquiries, answer them. 
It's also a good idea to comment on other videos. This action will show that you are open-minded and social. A good technique is to create a playlist of videos that are related to a single topic. The playlist could be made up of solely your videos or your videos and those from other channels. 
6. Promote your videos
You shouldn't wait for people to just stumble on your videos or randomly search for them. Without the right promotional efforts, it may take a long time to reach the desired number of viewers. You need to take charge and tell the world about your videos. 
As soon as you have uploaded your video(s) on YouTube, please post it on your blog, website, Facebook, LinkedIn, copy the link to Twitter and any other social media outlet available to promote your content. It doesn't matter how you do it, but you have to inform all your customers and prospects about the new marketing content you created.
7. Post content regularly
If your goal is to use your YouTube channel and the video content posted there to promote your business's different aspects, you have to update the channel regularly. Please make a video about it as quickly as possible when you release a new product or service. This way, you keep your prospects and customers aware of what you are looking to offer them. They will frequently make their way to your channel to find out what new videos you have posted. 
To make this tip work, you may decide to create content create a plan that will guide your video uploads. Also, make sure to stick to a particular posting frequency for more effectiveness.
8. Always include incentives and promotions
It's a common problem for many business owners to experience a drop in the number of viewers after some time. This drop happens because many viewers become bored with just watching videos and may desire something extra. An excellent way to keep them coming back for more is through incentives and promotions. For example, you can gift your latest product to your oldest subscriber or offer promotional discounts to random viewers. Incentives and upgrades will give your viewers something to always look forward to when navigating to your space. 
Now You're Ready
Don't be in haste to join the big leagues of those with thousands of viewers. Good things take time. When you start using YouTube to market your business, it may take some time for things to kick off. As you film more videos, you will better adapt your format and refine the overall content. Remember that promotional efforts matter a lot, and you should do your best to get the word about your videos to other social media platforms. On a final note, be consistent and keep viewers happy with incentives. 
Over time, your audience will grow, and YouTube marketing will help advertise your business.