With the advances in technology, how you market your product has also evolved.
Marketing is no longer restricted to print media, television advertising, event management, and product management. With the advent of the internet, social media marketing, especially video marketing has become a key tool to promote your business or product.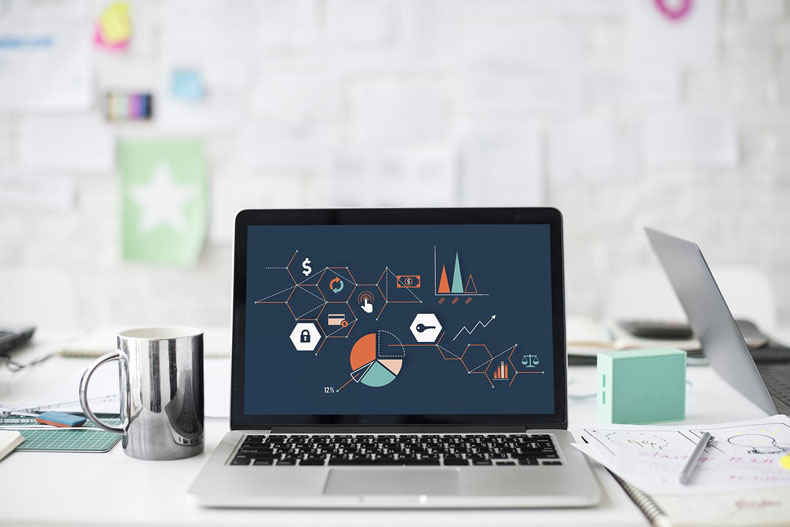 What is Video Marketing?
Video marketing is a forward-facing marketing strategy that uses videos to engage your customers. This tool can be used for anything from promoting your brand, building rapport with your customers, or highlighting your services and products.
Things to Consider When Choosing the Best Video Marketing Software
Today, you have a plethora of video marketing software from which to choose. However, before you select your video marketing tools, there are a few things you need to keep in mind.
1. What Are Your Goals?
Before you select your video tools, you need to outline your goals. Here are a few questions you should have answers for so that you have a clear idea of your goals:
Why are you creating these videos? Are they to educate your customers, to generate traffic to your website, change perceptions, increase sales, etc.?
Who is your target audience?
How frequently do you wish to publish these videos?
Are you going to produce videos that follow your brand's guidelines?
Will various team members be creating their own videos?
2. The Type of Video You are Planning to Make
Next, you need to decide on the types of videos you want to make.
Will you be creating these videos using your existing text and images?
What kind of a look or feel will this video have?
Will it be a generic video, an interview driven one, an action oriented one or a combination of the three?
Will you be using animation in these videos?
Will you need voiceover talent or text to speech online software to generate natural-sounding voiceovers for this video?
Will you need to caption the video for the hearing impaired?
Will it need a quick publish to social media platforms such as YouTube, Instagram, Facebook and so on?
3. Choosing the Music for Your Video
Choosing the right kind of music for your video is critical. The thing you need to be careful about is using royalty-free music or copyright-free music in your videos. If you don't you could run afoul of the law.
When looking for royalty-free or copyright free music, ensure that you visit a reliable site that offers you a wide range of such music. You need to read the terms and conditions of use before you purchase the music so that you are aware of whether it is safe to use it for your videos.
Avoid Creative Commons websites, because, despite the fact that they claim to have free music, their terms and conditions are frequently murky, which means that you could end up with trouble on your hands after you have already published your video.
4. Final Evaluation Criteria
Once you have established your goals and the type of video you are going to make, then you need to decide what your evaluation criteria will be for choosing the right video marketing software. Here is a list of criteria you should look at before you pick your video tool:
Content Management: Is it easy to upload videos or clips, organize the videos, sync them with online assets and so on?
Ease of Design: Is it easy to design your video content?
Templates Available: Does this video marketing tool give you templates for different types of videos? Do you get pre-made music that you can use such as Instagram video music or promotional videos?
Professional Video and Audio Clips: Are there inbuilt libraries of royalty-free music and video clips that you can use? Do you have the option to buy music directly from this software?
Effects and Transitions: Can you use the various transitions and effects to edit your video?
Animation/Storytelling: Can you create animated content?
Access: Can multiple teams access the software so that they can collaborate on the creation of this video?
Ease of Integration: Is it easy to integrate this tool with online platforms such as Instagram, Facebook, YouTube and so on?
Security and Scale: Is it possible to encrypt the tool for safety, and ensure that the content can be restricted? Can the videos be protected by the administrators?
Personalization: Can you personalize the content of the video?
Best Video Marketing Software for Marketers
Now that you know that evaluation criteria for choosing the right video marketing software for your company, here is a list of some of the best tools in the market today:
Animoto

Animoto is considered to be one of the best video marketing software available in the market today. It is easy to use and works best when you know exactly what you want. With so many templates, you don't really need to do much – the tool does most of the work for you.

Filmora

Another favorite with many, Fimora is a small software that doesn't take up much space, but will still create some amazing videos since it has a great range of video editing tools.

Magisto

This is the only video marketing tool in the market that uses Artificial Intelligence. The target group for this tool is small to medium businesses that need help with developing video concepts that can help build their client base.

Audio Buzz

Audio Buzz has created a new Video Preview Tool that helps you locate the right piece of royalty-free music for your video. One of the most painful parts about creating a video is finding the right music that is also legal. Audio Buzz makes that job much easier for you.

Powtoon

Powtoon is great if you are looking for a platform that can help you create presentations and videos that are really professional looking. It's great for people who aren't very tech savvy too. All you need to do is drag and drop elements to create your own customized video.

Promo.com

This is a really great video marketing tool for collaborative projects. If you need a platform to create premium video clips and want to publish them on social media platforms, then this is the product for you.

Wistia

One of the top video editing platforms for businesses, you can create, host, manage, measure and even share your videos using Wistia.

Vimeo

Vimeo can be used to create high quality animations, short films, journalism videos and informative pieces.

Wideo

An online video marketing tool, Wideo lets you create amazing animations and other types of videos. It's a great tool for freelancers, digital agencies, and marketing professionals who want to customize their videos.
Conclusion
When you choose your video marketing tools, ensure that they meet your specific requirements. Do not choose a tool that is popular but ends up being too complicated or too simple for what you want to achieve from your video.
After all, that marketing video is a key tool for you to promote your company, product, or service so that you achieve your growth goals.