Do you know what the development of your business depends on when you start online promotion? First from traffic. And the fastest and most effective way to increase traffic is to run an advertising campaign.
Digital advertising is extremely sensitive to the reaction of the audience. A few clicks can change your ad performance. And this rule works both in one and in the other party. If you're running a paid Google or Facebook ad, create a compelling ad. Let's talk about it.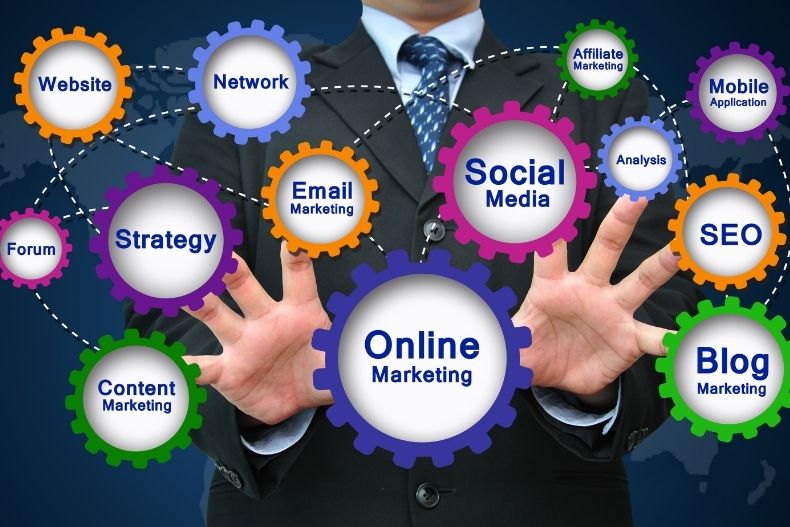 What factors indicate the effectiveness of an
ad campaign
?
Advertising effectiveness is measured by clear indicators. And that's good news. The advertiser knows exactly whether the money spent on advertising has paid off. Market your business online and measure your ad metrics. Consider these metrics in detail.
| | | |
| --- | --- | --- |
| № | Metrics | Explanation |
| 1. | CTR (Click-Through-Rate) | This is the value calculated by dividing the number of clicks by the number of ad impressions. The higher the metric, the better. |
| 2. | CPA (Click Per Acquisition of the customer) | Calculated as the number of advertising costs divided by the number of created customers. CPA shows how much you paid for advertising for one new customer. You get a wide field for analytics. |
| 3. | CPL (Cost Per Lead) | Calculated as the number of advertising costs divided by the number of potential customers. Compared with the previous metric, we see a growth zone for business. |
| 4. | CPC (Cost Per Click) | This value is calculated by dividing the number of advertising costs by the number of clicks. Although we still know that the reaction to the ad is not a purchase. Whether a person will pass the customer journey depends on many factors. Take this metric as a rough guide for further action. |
| 5. | CPM (Cost Per a Million Impression) | Shows how much it will take to reach 1 million people. This is a useful metric for expanding reach and branding. |
Run an ad campaign with a minimum budget and calculate metrics. Does everything suit you? If so, continue your successful advertising campaign with a larger budget and target audience. The best campaigns of all time have been replenished with another successful advertisement.
Your answer is no? Read on, what to do.
Why don't creatives work?
Advertising is an exact science. Creatives for the sake of creativity do not work here. Despite all the creative elements in photos, videos and text, the ad is created according to clear rules and is aimed at a specific result.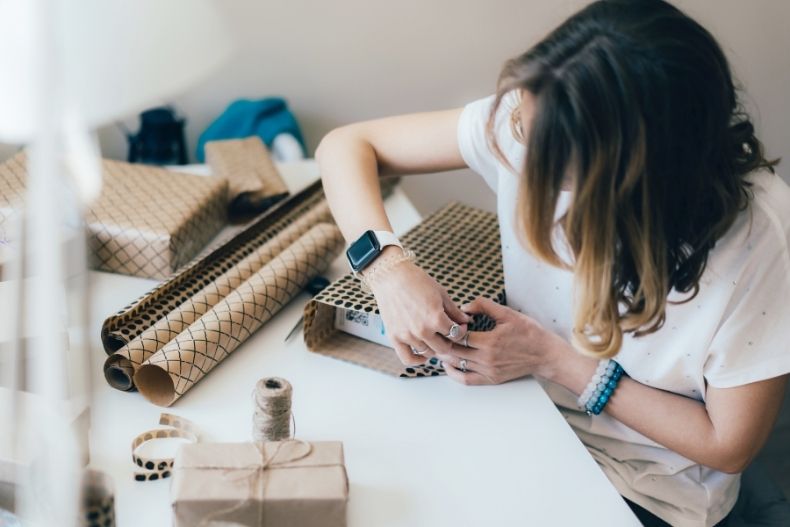 Otherwise, the whole flight of fancy of the designer and writer is simply superfluous. Don't be fooled by the word "creative." Advertising creative is clear and literal. It is mandatory to analyze PPС.
Diversify your advertising images consistently and in a planned way. Images, videos, colors, fonts, the voice of the brand — all this should be consistent with the overall business strategy. Get the audience interested, not embarrassed by inappropriate content changes.
Targeted advertising works if you use this tool correctly. How to do it we will talk further.
How to fix everything and create conversion ads?
If your paid advertising does not work, you should do something about it immediately. Write down the metrics that you are not happy with and take a few steps to change them for the better.
Step 1. Examine the problem and pain of the target audience
Building a marketing strategy begins with the analysis of the target audience. This rule is important for both online and offline sales. If you do not know who your customers are, then you will not build a successful business.
We hope that you have a customer base, and based on its segment and describe the target audience. Now clearly identify the customer problem that your product or service solves. But do not fantasize, and ask real customers with a questionnaire. Process the results and describe in words the client's pain.
Remember: People do not just buy but solve a specific problem. Your task is to understand exactly which one before moving on to social media advertising.
Step 2. Study the product as much as possible
Even if you think you know everything about your product, don't skip this step. Analyze competitors and related markets, gather a team, and use brainstorming. Write down in detail the advantages and strengths of your product. Let this list be in front of you in all the next steps of creating an ad.
Step 3. Systematize creatives
Visual is important for advertising. Therefore, compiling a technical task for the designer prescribes everything competently and in detail. You have already done the research, you know the pain of the customer and the benefits of the product. The designer who will work on the visual design of the advertisement must also know all this.
Another important creative feature is video advertising. Use top slow motion software to find your favorite tool to work with. Create videos that will appeal to your target audience.
And how to be creative with words, let's talk about the next step.
Step 4. Add rational and emotional triggers
Triggers cause an automatic response in the human brain. The stimulus can be sound, text, picture, video. It's important to think about what will work for your ad.
If rational triggers are formed based on product preferences, then emotional triggers are based on the needs and pain of the client.
For example, choosing coffee on the way to work, the client wants to feel pleasant emotions. That's why smiling baristas earn more. Although it would seem that what is coffee here?
Step 5. Make an offer using advertising formulas
Advertisements are first and foremost a short text. You have little space for such a text, so you need to attract the attention of a potential customer from the first words. Fighting for people's attention requires not only creativity but also clear, well-thought-out messages, without subtext and unnecessary information. This should be the offer of the advertisement. Use ready-made formulas for writing advertisements. Here are the most common.
AIDA model

  = Attention + Interest + Desire + Action. It has been a constant marketing tool since the 19th century. Do these 4 things in an ad, and it will work!

ODC = Offer + Deadline +Call to action. This is a simple and easy formula that makes it easy to write ads.

ACCA = Attention + Comprehension + Conviction + Action. The formula is suitable for the application of rational beliefs.

4P = Picture + Promise + Prove + Push. This is a short step-by-step model for creating promotional content.

DIBABA = Desire + Identification + Bump + Action + Buy + Atmosphere. This is marketing with a view to the future. Turn the customer into a regular customer.
There are many formulas. Choose the one that suits you best.
Digital advertising is important for the implementation of marketing strategy. If you do everything right, you will achieve the desired performance of advertising.