When you're setting up a new business today, technology can be one of your biggest expenses. Very few businesses can now get by without computers – an online presence is becoming essential to attracting customers, and there are all sorts of ways that investment in tech can enhance your productivity or save you money down the line. What do you need to prioritize, and how can you keep it affordable, both at the point of purchase and during your first few years of operation?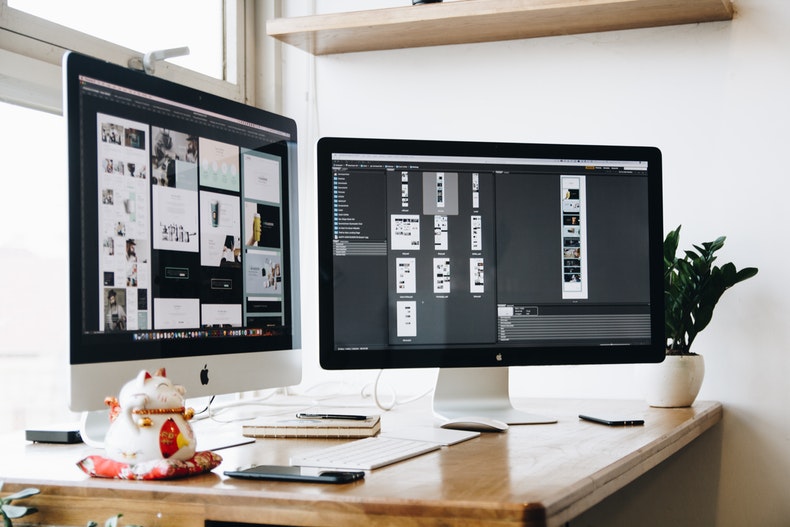 Basic hardware
There are all sorts of packages and offers out there when it comes to basic computing equipment, so where should you begin? The first thing you will need to do is strike the right balance between cost and processing power in the machines you buy – if you get the very cheapest ones available, they may run so slowly that they hamper your productivity, reducing your potential income. Think about your needs and what's actually necessary to serve them.
Package deals that include technical support or security software can be a very good idea, but make sure that these extras are available to business purchasers and not just private individuals. Don't get suckered into spending on peripherals such as printers and scanners unless you're actually going to use them – if you only need them occasionally and there's a print shop just down the street, for instance, it might make more sense to save your money so that you can spend it elsewhere. One thing you will need is back-up in case something goes wrong, so invest in at last one external hard drive and use it.
Recruitment
Using technology to aid recruitment might sound odd, but as Joanna Riley discovered when she developed Censia, it can really be a gamechanger, especially for small businesses that can't afford any weak links. Investing in using AI to scan tens of thousands of résumés and find the perfect matches for your needs will save you money on traditional advertising and save you time (which equates to money) at the interview stage, as well as giving you a much better chance of finding somebody who fits into your team.
Internal communications
Let's face it: when everybody in the office is using email, it's easy for distractions to develop. Setting up an internal communications system turns off the noise from the outside world and helps to ensure that discussions are focused on work – as well as making it much easier to trace who is responsible if a problem such as harassment or bullying occurs. There are now several low-cost tools on the market that will enable you to do this, and they don't require much technical expertise to set up.
Collaboration
While most internal communications systems make sharing files easy, it's easy for confusion to develop if multiple people are working on the same thing without being able to see the most up-to-date version. For most types of business, using Google Docs for documents and databases is a practical way around this difficulty, and the great news is that it's free.
Finance
When it comes to managing your money, there are a number of great free pieces of software out there worth considering. ZipBooks and Money Manager EX provide good basic systems for accounting, and GnuCash is also useful when it comes to payroll management. Each of these can be upgraded fairly cheaply if you decide that you need more functionality – much easier than having to learn a whole new system. The downside is that support for free packages like these is limited, so you will need to do the work to get to grips with them.
Web design
Having a website is essential for most businesses as a means of advertising and connecting with customers, but paying for one to be designed especially for you is a big expense. There are several low-cost website builders online that you can use as an alternative to this, or you can buy an existing template from a site such as WordPress at a fairly low cost and adapt it to suit your needs. Some sites offer technical support as an optional add-on for this kind of service, usually for a small extra charge at the set-up stage, and unless you have good tech skills of your own, it's usually well worth paying for.
Social media management
Maintaining an effective social media presence can be very time consuming, but it really helps when you're building up your brand, as well as encouraging customer loyalty. Rather than exhausting yourself or paying someone else to do it, use online software tools to help you schedule posts in advance so that you can write them when it's convenient and they can go out when they will reach your target customers. You don't need to pay more than a few dollars a month to do this.
Between them, these money-saving approaches to technology can save you quite a bit, and they'll mean that your business still has many of the advantages that those with more money are paying for.