Launching a business abroad is an exciting new chapter in the life of any entrepreneur, especially so if you are looking to launch your new business in Italy. This southern European country is renowned for its worldly contributions to cuisine, wine, art, design, fashion, and film. If your new business is centered around any of the aforementioned sectors, rest assured that Italy is the place to be. Here you will find many business opportunities balanced with a great quality of life. 
Before we begin to delve into the business side of things, let's explore what life in Italy is like.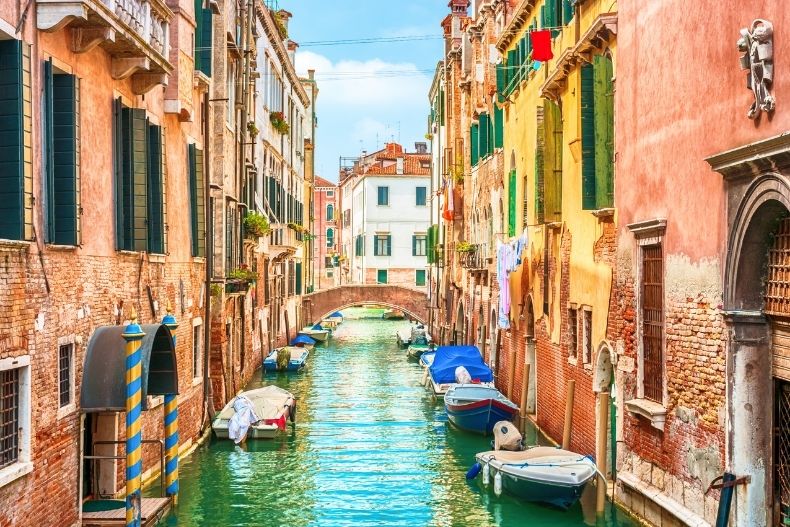 The people
Italians enjoy a healthy work-life balance, ensuring that they have enough free time to spend with family and loved ones. Italy ranks as one of the top 50 safest places to live in the world. More specifically, the regions of Abruzzo, Apulia, Milan, and Tuscany are amongst the safest places to live in Italy. In comparison to other European countries, there are a limited number of English speakers in Italy. So, if you are looking to really integrate with your community it will be worthwhile investing in some Italian lessons. 
Cost of living
The cost of living in Italy is rather cheap however, this can fluctuate significantly between the northern and southern regions. Generally speaking, living in the north of Italy is more expensive than in the South. The most expensive cities to live in are Milan, Florence, Genoa, Rome, and Bologna respectively. If you are looking to settle in some of the cheaper regions of the country, it is worthwhile looking into Abruzzo, Puglia, Basilicata, Calabria, Molise, and Le Marche. All across Italy, the quality of food is extremely high in comparison to its price, and even eating out is super affordable. In the larger cities, public transport is well-connected and budget-friendly. Some cities like Milan even have bike rentals that allow users to pick up any bicycle found on its streets for as little as €9 a month. 
Starting a business
If you are planning on launching a business as a non-EU citizen, you must meet one of the following requirements. You must either buy an Italian company that has a minimum of three years of history and become an employee, or adversely, you should already have a company set up in the European Union, from which you can open a branch in Italy. 
Depending on the size of your business and how much money you invest, you can set up a Limited Liability Company (known as an SRL) or a Public-Limited Company (known as a SPA). 
In terms of its structure, an SRL in Italy is greatly flexible, and the company can be set up with a minimum investment of €1. This option is especially advantageous for foreign investors as the director of the company doesn't have to be an EU resident. The SPA is more useful if you wish to list your company on the stock exchange, however, this company requires a minimum investment of €120,000. These shares are freely transferable, and you must have at least one shareholder and one director in order to operate. The bureaucratic process in Italy can often be exhaustive and long-winded, therefore it is recommended that you seek out a reputable bilingual lawyer to help you with the process. 
There are many benefits to launching a business in Italy. For starters, its population density is the fifth highest in Europe, with upwards of 60 million residents. This makes for a sizeable target audience and the Italian economy is majorly compromised of small to medium-sized businesses. Its geographical position also makes the nation a perfect crossing point for exporting goods and international trade. Its close proximity to France, Switzerland, North Africa, and Eastern Europe has favorably impacted its ability to conduct business internationally. The 'Made in Italy' tagline carries a lot of weight, therefore, if you execute your product with a great deal of skill, you can expect to reap the benefits. In any sector, there are countless Italian brands that are well-known across the world – Fiat, Peroni, Dolce and Gabbana, Nutella, Martini, Vespa, and the list goes on. 
Overall, if you are looking to enter a market that has an infinite potential to expand products, in both domestic and international spheres, Italy is a great option. The quality of life that one can experience in Italy is quite frankly incomparable. The cost of living is comparatively cheap, and its population is warm and inviting. Although the bureaucratic process of setting up a business in Italy may be tedious, the potential benefits of successfully launching your company in Italy are unparalleled. Don't be afraid to learn the language, enjoy the food, and take advantage of the business opportunities that this country has to offer.