If you're a business owner or entrepreneur, you understand the importance of networking. What better way to network than at a tradeshow, where you can showcase your products or services to a large group of business owners, industry professionals and potential customers. If you've never attended one, it can be an outstanding opportunity to build brand awareness, while offering a learning experience at the same time. Learn some important trade show basics to make your first trade show experience a memorable one.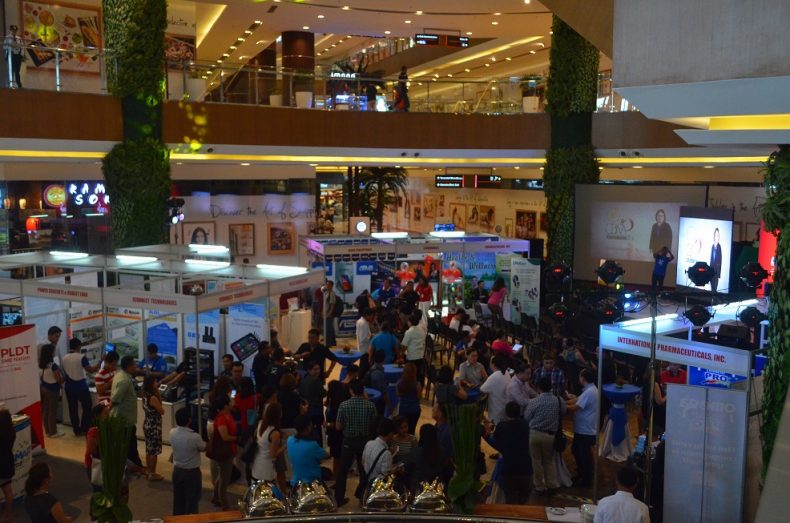 Know Before You Go
Like with other things, the more often you attend trade shows, the more comfortable you will become. Before you make the decision to attend a sales and marketing event, do your research. You never want to go into a show blind, so start by doing your research.
Create a team and establish a goal
this will ensure that you go to the show with a clear vision and a plan. Make sure that you're bringing enough help to perform all necessary tasks, so that you're not scrambling to get things done. Creating a common goal shows customers that you are professional and dedicated. Set specific goals, such as collecting a set number of email addresses, or passing out 1,000 new product fliers and then evaluate your success after the show ends.
Keep a budget in mind
tradeshows can be expensive endeavors. Many exhibitors are tempted to pull out all the stops, investing in costly tradeshow display rentals that they may not need. Make a list of what you need and stick to your budget. You will need to invest in some materials. Factor in the expected number of visitors and then the number of leads they generate, and you'll get your cost per lead. Try to keep this number on the low side in order to maximize your profitability.
Ship your supplies directly to the venue
this will save the aggravation of traveling with a large amount of materials. You can also save money on renting supplies when you use some of your own items.
Understand the rules and regulations for every venue
every single location is different. It's best to communicate with event organizers and get the full list of rules and regulations beforehand. This way, you'll avoid unwanted surprises when you arrive at the show. You'll also want to make sure you fully understand everything that the booth rental includes, and what items will cost extra. This will help with staying within your budget and ensuring that you do not go without needed supplies.
Attract attention
you'll want your booth to attract attention from potential customers and vendors, in a good way, of course. Still do the basic things like handing out business cards or fliers, and greet everyone with sincerity. Networking is key, afterall. After that, it's time to get creative. Think of some out of the box methods to draw visitors to your exhibit. Are you giving away an item? Give out small freebies promoting the giveaway itself. Planning a cooking demonstration? Offer free samples to interested visitors. Your main goal should be on building engagement, both with customers, and with other vendors.
Observe the competition
see what they're doing, and what makes them stand out, and then adjust your marketing strategy to elevate your brand. By understanding what your competitors are doing, you'll gain valuable insight into areas where your marketing strategy needs help, as well as strengths you can continue to focus on.
Enjoy the show
take time to enjoy the fruits of your labor. Walk around the show floor to look at other booths and engage with other vendors. Remember to maintain a positive attitude and to stay motivated. You've put a great deal of effort into this event, and you want that to be apparent. Don't let a bad attitude sink an otherwise positive show–customers can detect a bad mood from a mile away! Focus on turning potential customers into actual leads.
After the show, take a few moments to reflect on what you've learned. Focus on the things you did well, and think about things you might want to do differently next time. Remember that everyone who attends a trade show is there for the same reasons you are–to build brand awareness, showcase their products and services and gain new leads.