Many students rely on scholarships to help them defray the cost of higher education. External scholarships can be an important supplement to a student's financial aid package. Students should apply for as many scholarships as possible, focusing on those that are targeted toward their interests or field of study.
This roundup of ten reputable opportunities will give students a good idea of what kind of scholarships are available in creative fields like art, music, and writing.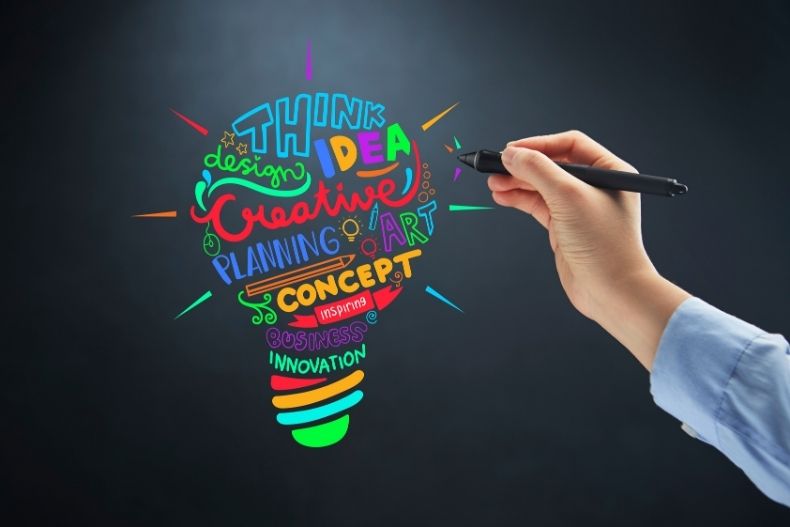 1. Benjy Grinberg Rostrum Scholarship
The Benjy Grinberg Rostrum scholarship was established because the benefactor wanted to encourage creative, passionate students to follow their dreams. The $1,000 scholarship is available to full- or part-time students at the undergraduate and graduate levels.
Students who are currently high school seniors and have been accepted to an institute of higher learning are also eligible. Students are selected on the strength of their 750-word essay about how their passions have affected their educational careers. The deadline to apply is May 31, 2021.
2. WMIA Scholarship
This award is available for students who are interested in woodworking. This highly technical craft is a niche in the creative world, and there are not many scholarships available in it. The scholarship amount varies depending on the student's needs and ability, and the scholarship deadline for this year is to be determined.
3. Annual Create-A-Greeting Card Scholarship Contest
This generous $10,000 award is available to a student who creates the best greeting card design. Sponsored by Gallery Collection, the scholarship recognizes students with superior artistic abilities and the aptitude needed to become a working artist.
The scholarship is open to students age 14 and up who are enrolled in high school or college or who are homeschooled. The deadline for applications is March 9, 2021 and the winner will be announced on May 16, 2021.
4. Doodle 4 Google Art Competition
The Doodle 4 Google competition is a highly prestigious award. To receive the award, the student must create a design featuring the word "Google" and keep to a theme. The theme has not yet been determined for the 2021 award.
The prize is a $30,000 scholarship and a $50,000 technology award for the recipient's school. The deadline for the Google art competition is to be determined.
5. Arts for Life Award
This award is given to 25 students each year. The $1,000 scholarship is available for creative Florida high school and homeschooled students who excel in the visual arts, dance, music, creative writing, or drama.
To be considered, students must submit a portfolio that showcases their talents. They must also write a brief essay that describes how the arts have positively impacted their lives. The deadline for the scholarship is February 1, 2021.
6. Chopin Foundation Scholarship
The Chopin Foundation Scholarship is intended for highly talented and accomplished pianists. The award is between $500 and $1,000 per year for up to 4 years to help prepare for the National Chopin Piano Competition. This award can be used for private lessons or other expenses associated with their study.
Students who want to be considered need to submit an unedited video recording of themselves playing the works of Chopin. They must also describe the goals they have for their career and submit two recommendation letters. The deadline for 2021 has not yet been set.
7. Very Special Arts International Young Students Award Program
This scholarship is intended for young musicians with disabilities. Students must be between 14 and 25 years of age, and they need to be able to play a musical instrument in any genre, including classical, folk, jazz, and rock. The deadline to apply is March 2, 2021.
8. Annual Glenn Miller Scholarship Competition
The Glenn Miller Scholarship is offered to three top finalists, with prices of $3,000, $2,000, and $1,000. Scholarships are available for both instrumentalists and vocalists. The deadline has not yet been set for 2021.
9. Worldstudio Daring Young Artists to Dream Scholarship
This scholarship is offered by the American Institute for Graphic Arts. This $2,000-$3,000 award is intended for students who are from minority groups or who come from disadvantaged backgrounds. There are 10-20 awards given annually. Applications for the 2021-2022 academic year begin in February 2021.
10. ACES Walsh Award
This scholarship is offered by the American Society for Editing. It is intended for young and talented editors. The scholarship program awards several students each year. Students must provide references, writing samples, and their response to an editing problem in the form of a 500-word essay. The deadline for the 2020-2021 academic year is not yet determined.
Finding Creative Scholarships
Students in creative fields have many choices when it comes to scholarship opportunities. Together with the Benjy Grinberg Rostrum Scholarship, these programs can provide an important part of a student's financial aid package.