If you have ever fantasized about owning your own business, the thought of renting an office, store, or warehouse and hiring employees may have stopped you from making that dream a reality. Fortunately, the internet has enabled people to start their own businesses from home with little or no money and no warehouse or store.
If you have a great idea for a business, you may be able to start that business with no risk and almost no money down. There a few services and products that are especially easy to offer and buy online.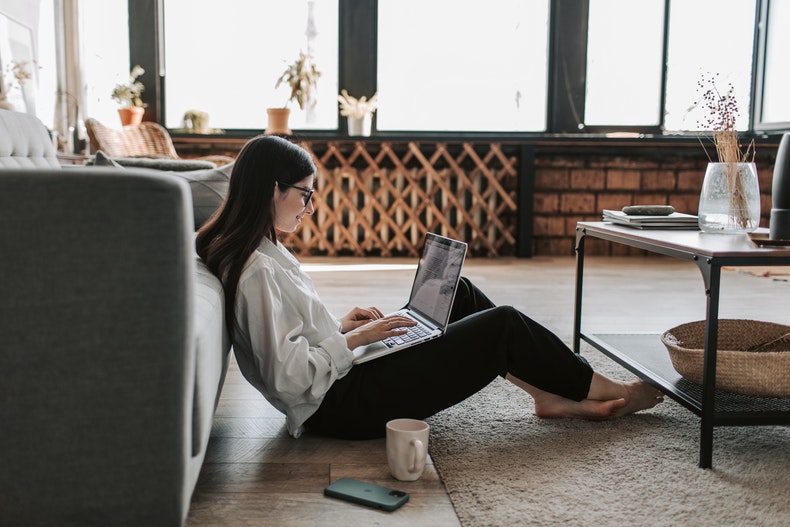 Sell T-shirts
If you have a biting wit and a little extra time, you can make some extra money selling tee shirts online. You do not need a printer, a store or even a warehouse to get started. You simply need a funny saying.
There are online tee shirt printers that will not only print your shirts but ship them for you as well. They have online tools that you can use for designing a shirt. You can then put your shirt online Whenever someone orders from your store, they take the cost of the shirt and shipping out of your profits. They store many different styles of t-shirts and their warehouse.
You have nothing to lose and everything to gain by starting a business selling custom t-shirts. If your T-shirt design is successful, you'll make some extra money. If it is not successful you won't lose any money. If you think that t-shirts would be too expensive for people to buy, you can also design things like cups, masks, and tote bags.
Sell Handmade Products
Do you have a million little yarn voodoo dolls lying around? Do you knit every time you watch TV? If you do, you may be able to profit from your hobby. People love to give unique gifts and what could be more unique than a handmade sweater, scarf, or novelty item. If your area of artistry is needlepoint, you can personalized gifts for people.
All you need our yarn needles and some spare time. You can put your creations up on your own website, or on a site dedicated to selling handcrafted items. You can advertise your wares on such sights as Pinterest and Instagram.
Become a Virtual Assistant
Many business owners and executives are working from home these days and they still need assistance to help them accomplish their goals. If you have great secretarial skills, you can work isn't it a virtual assistant.
Sites such as LinkedIn and Fiver allow you to upload your resume to advertise your services. You can select an hourly rate and list the skills you have to offer. You will be matched up with people who are looking for your particular skill set.
Sites such as these are not limited to secretarial skills. You can offer services such as SEO writing, dog walking, or telemarketing. Make true the services you offer are legitimate, people have gotten in legal trouble in the past for doing such things as writing paid reviews.
Not only working from home save you money and time on commuting, but there are also tax benefits for which you may qualify. Many sites will have the tools for clients to pay you via a direct deposit into your bank account.