LASIK surgery is an effective and popular way to correct vision, but it can be expensive. The good news is that there are several ways to finance LASIK surgery so you can get the treatment you need without breaking the bank.
In this blog post, we'll discuss different ways you can pay for LASIK surgery. Keep reading to learn more!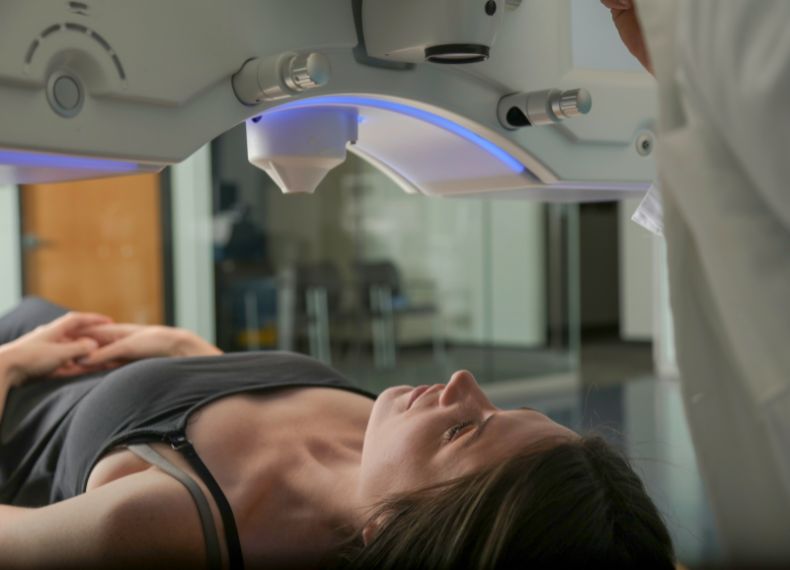 How Much Does Lasik Eye Surgery Cost?
While there is no one-size-fits-all answer to this question, the procedure typically costs thousands.
There are a few different factors that affect the cost of LASIK surgery, so it can be difficult to give one straightforward answer. Some of these factors include:
The type of laser used during the procedure: There are two main types of lasers used in LASIK eye surgery: excimer lasers and femtosecond lasers. Excimer lasers are more commonly used and are less expensive than femtosecond lasers. Femtosecond lasers are newer technology and are generally considered more precise, resulting in better outcomes.
The surgeon's experience: Surgeons who have performed more LASIK procedures often charge more for their services. It's important to choose an experienced surgeon with a good track record. When it comes to such delicate surgery, you want someone who knows what they're doing. The more experienced the surgeon, the higher their fees tend to be.
The location of the surgery: LASIK procedures performed in major metropolitan areas are more expensive than those performed in smaller towns or rural areas.
Insurance coverage: Most insurance plans do not cover elective procedures like LASIK, but some vision plans offer discounts on the procedure. If you have insurance, check with your carrier to see if you're eligible for any discounts before you undergo surgery.
Thus, when considering how much LASIK eye surgery costs, it is important to keep these factors in mind.
8 Ways to Cover the Cost of LASIK Surgery
LASIK surgery is a popular and effective way to correct vision, but the cost can be overwhelming for many people. Luckily, there are several options available to help pay for the procedure. Here are eight options for financing LASIK surgery.
1. Use Your Health Savings Account (HSA) or Flexible Spending Account (FSA)
If you have an HSA or FSA through your employer, you can use those funds to cover the cost of LASIK surgery. Check with your plan administrator to see if LASIK is eligible for reimbursement.
2. Apply for a Medical Credit Card
Several medical credit cards can be used to finance LASIK surgery. CareCredit is a popular option, and they offer no interest financing if the balance is paid within 18 months. Another option is the Citi Health Card, which offers 0% APR for 12 months on purchases of $500 or more.
3. Tax Refunds
If you expect a tax refund this year, you can use some or all of that money to cover the cost of LASIK surgery. Tax refunds are an excellent way to pay for elective procedures that aren't covered by insurance.
4. Personal Savings
If you have a savings account, you can use some or all of the money that's been set aside to pay for your surgery. If you don't have personal savings yet, consider starting one so that you can pay for future medical procedures.
5. Ask Your Employer About Vision Insurance Coverage
Many employers offer vision insurance as part of their benefits package. If your employer provides coverage for vision care, such as glasses and contact lenses, then it's likely that LASIK surgery is also eligible for coverage. Check with your HR department to find out if you're eligible and to learn the cost of LASIK surgery under your plan.
6. Get a Personal Loan
If you have good credit, you may be able to qualify for a personal loan to cover the cost of LASIK surgery. These loans usually have fixed interest rates and monthly payments, so you'll know exactly how much you'll need to budget each month. Check with your bank or credit union to see if they offer personal loans.
7. Use a Home Equity Loan or Line of Credit
If you own your home and have built up equity, you may be able to use a home equity loan or line of credit (HELOC) to finance LASIK surgery. These loans usually have lower interest rates than personal ones but require collateral (your home). Be sure to shop around and compare rates before choosing this option.
8. Talk to Your Doctor about Payment Plans
Many doctors' offices offer payment plans for LASIK surgery, so ask about this option when getting quotes from different providers. Some doctors' offices also offer discounts for cash payments, so this is another avenue to explore if you're looking to save money on the procedure.
Conclusion
There's no denying that LASIK surgery can be expensive, but there are many ways to finance the procedure so that it's more affordable.
If you're considering LASIK surgery, explore all your options to find the best way to pay for it based on your unique financial situation.