The cryptocurrency race is unceasingly heating up and more and more beginners are jumping into the crypto bandwagon everyday. As the demand for cryptocurrencies rises, more and more crypto trading platforms are being developed to accommodate the new entrants. With an increasingly high number of trading platforms in the market, how do you know which one is best for you?
There is no one size fits all for cryptocurrency trading platforms. Every trader has unique preferences when it comes to cryptocurrency trading. Again, the internet is full of awful experiences of cyber attackers defrauding off their capital from inadequately secured crypto platforms making it vital to select a secure platform before trading cryptocurrencies. 
There are countless factors to review before settling on an exchange platform. Some of these factors include:
Fees and commission

Safety and security

Reliability

Supported assets

Features and tools

Trading experience and interface
To help you select a reliable cryptocurrency broker that meets all your requirements, here is a list of the five most easy to use cryptocurrency trading platforms that will suit a variety of cryptocurrency traders: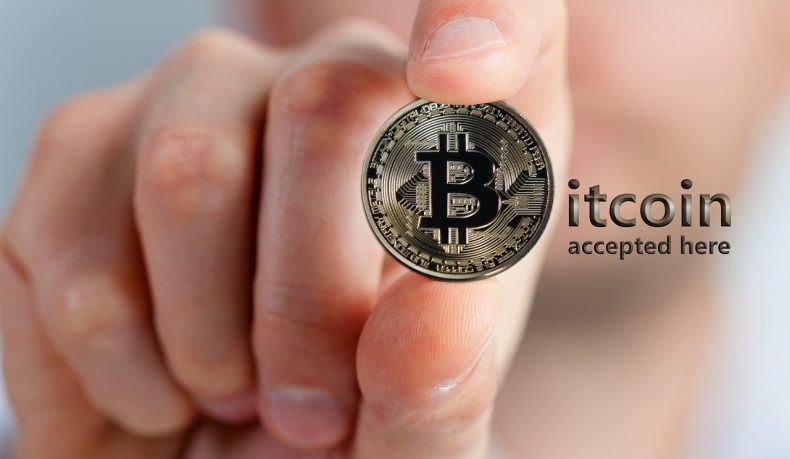 1. Coinbase
As the world's leading exchange platform, Coinbase is available to users in over 55 countries as of  March 2021. The San Francisco-based platform boasts a host of trusted investors who back it financially. The platform raised over half a billion dollars as of August 2020. Since its inception back in 2012, the broker has facilitated the transaction of more than $455 billion and has more than 40 million verified users who are holding more than $100 billion worth of digital assets. 
The American cryptocurrency broker supports the buying and selling of Bitcoin and more than 30 cryptocurrencies. Also, it also supports various traditional currencies such as USD, GPB, EURO,Sterling Pound and several others.  Additionally, Coinbase also established the Global Digital Asset Exchange (GDAX) in 2016 which helps high-volume professional traders to trade seamlessly through various pro features and functionalities only available on the platform. 
2. Binance
Binance is another massive cryptocurrency exchange boasting global popularity. Binance has an intuitive and easy to navigate website, which supports the trading of over 200 different cryptocurrency pairs. To ease beginners into cryptocurrency trading, you can easily switch between a basic and an advanced version of the website as you gain more experience. 
Binance was developed back in 2017 by Changpeng Zhao, a developer, and the exchange platform has become popular in Asia and the world over the years. However, tough Chinese regulations on cryptocurrencies hindered its growth within the border, which drove the company to seek a favorable market in Japan and Malta. Many traders claim that the exchange platform offers affordable transaction fees that range below 0.1 percent with free deposit transactions.
Binance has thrived over the years for providing outstanding features and enabling its large user base to trade over one hundred cryptocurrencies from top cryptos such as Bitcoin, Ethereum to other less popular cryptocurrencies in the industry. Check out Binance review article for more information about this exchange
3. Robinhood
Robinhood is another popular trading platform in the industry due to its commissionless trading feature. The trading platform rolled out its support for cryptocurrencies back in 2015 and it has been gradually developing its cryptocurrency side over time. 
Though the trading platform has been criticized for its handling of the Gamestop brief squeeze, Robinhood remains popular for providing a variety of trading options and levying zero brokerage fees on trading. 
Since the start of February 2018, Robinhood has added support for more crypto trading products for its active users. Basically, the platform began by adding Bitcoin and Ethereum options and has later added support for several others. 
Robinhood has jurisdiction only in the US, while the cryptos acquired cannot be transferred to a non-custodial wallet or spent outside the platform.
4. Gemini
Gemini is a U.S-based crypto exchange platform that was established back in 2014 by the Winklevoss twins. The platform originally started with two cryptocurrencies i.e. Bitcoin and Ethereum. However, it has gradually added support for other cryptocurrencies and currently supports the buying and selling of 26 different assets which includes the Gemini dollar, a stablecoin backed by the dollar reserves. 
Gemini is based on the grounds of its legitimacy and following all regulatory procedures. The platform has made compliance its main priority to better serve its users. The platform is also highly secure with the majority of the assets held in cold storage facilities. Besides, the platform has never suffered a cyber attack. Gemini's customer service team is highly responsive and professional. Gemini is a great choice for beginners and also seasoned traders in search of a new platform. 
Bottomline
Although all cryptocurrency trading platforms help users to buy and sell digital assets, they all differ in many ways. With that in mind, before selecting a platform, it's best to look at various factors such as the fees paid, number of supported cryptocurrencies, and the location in which the platform is available. For instance, while others might be looking for platforms that charge low fees, others might be looking for platforms that offer a particular market or asset. It is up to you to decide what is best for your trading journey.