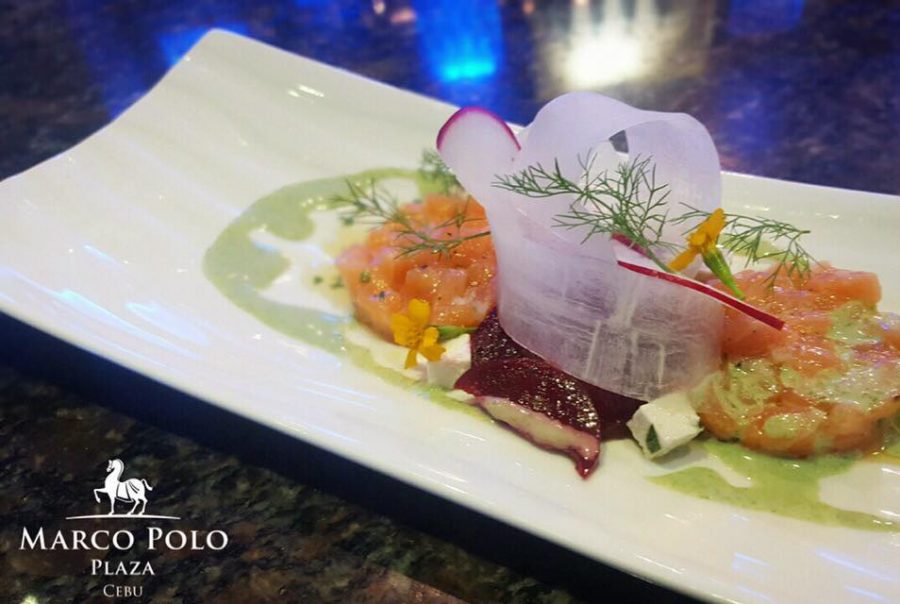 Bonjour! Are you craving for flavorful French dishes and delectable sweets? Satisfy your cravings in a few days from September 21- 25 as Cebu's infamous urban deluxe resort hotel invites you to Experience Bon Appétit! – a savory French food experience.
Marco Polo Plaza Cebu brings in exciting French flavors at Café Marco as Chef Olivier Foucke, Executive Chef of Marco Polo Xiamen, serves his French cuisine chef d'œuvre that will surely arouse everyone's appetite.
Ever since his first encounter with the kitchen in Dunkerque, Chef Olivier now travels all over the world with his burning passion to discover and to taste what countries all over the world has to offer. The talented chef exhibits his expertise in French cuisine to astonishing countries and cities like Glasgow, Geneva, Abu Dhabi, Macau and China.
Chef Olivier's more than two decades of culinary experience will give us an elysian gastronomical adventure that will surely make our lives more C'est délicieux!
What awaits anyone are authentic and traditional French favorites such as Lamb Stew, Baked Chicory and Ham, Pate de Campagne, Blanquette de Veau, Veal Stew with Mushroom, Pomme au Four, Assorted Crepes, Creme Brulee and so much more!
The café is perfect for everybody, but if you want somewhere a little bit more romantic and cheesy, Chef Olivier prepared something intimate for lovers. At a 1,000 feet up in Marco Polo's Blu Bar Grill, have a French fine dining experience with your amoureux as you share Chef Olivier's very own three-course menu fait accompli with a wine.
Nothing brings different hearts together than French foods so don't miss the chance to Experience Bon Appétit!