We are living in the new days where empowered millennials and average professionals are dominating the rapidly growing society of Cebu. Combined with the outstanding commercial and real estate growth, it is no wonder that the queen city of the south is gaining more prestige. Becoming a definite destination for many tourists, both local and international. This is where the new Base Line Center project comes in.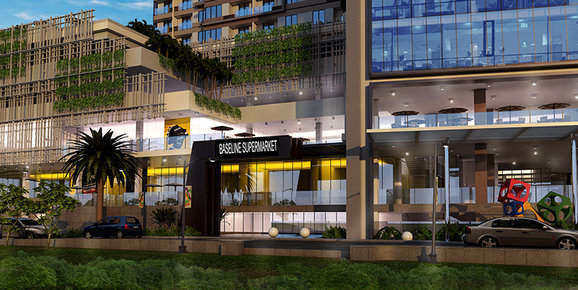 Developed by the homegrown real estate firm Cebu Landmasters Inc., Base Line is located in the heart of the city where shared memories of nostalgia can be found. For many decades, the old Base Line facility was the place for family gatherings, athletic activities and friendly hangouts. The centerpiece project of CLI plans to bring back those good old memories back to life for all Cebuanos and to make it even better.
Base Line who was established in 1973 offered amenities for workout venues, martial art classes and other athletic sports such as wall climbing, tennis and volleyball matches. Confidently, Base Line is a trademark that many Cebuanos grewp up and are familiar with.
CLI now invites prospect clients to rekindle and revive the "live the life" Base Line experience. Established doctors, lawyers, business owners and entrepreneurs alike are welcomed to inhabit the contemporary urban lifestyle they are offering in this prime location.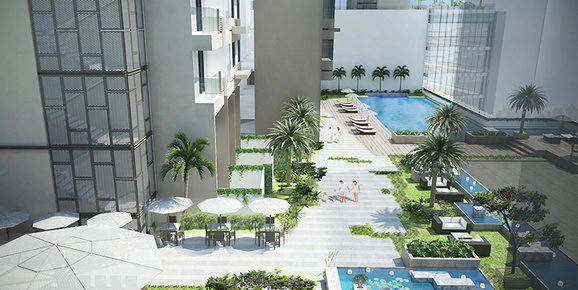 A modern and upscale development on a 1.6- hectare prime lot will be a combination of office, residential, hospitality and commercial hub to address the growing preference of millennials for an impressive and within-reach establishments. The Base Line Center will be developed in two phases. Phase 1 includes Base Line HQ (Tower 1 Office condo), Citadines Cebu City(Tower 1 Serviced Residences), Base Line Premier (Tower 2 Residential) and ground and second floor commercial spaces that will feature a supermarket, a fitness gym, food, dining, retail outlets, and alfresco areas.
With its strategic location, Base Line Center is conveniently located near the Fuente Osmena circle, Redemptorist Parish Church and Rizal Museum and Library along Osmena Boulevard. Prospect buyers and unit owners can take a look at the Base Line Center Showroom located inside the property where the tennis courts used to be. The showroom showcases residential model units, including a studio, one-bedroom, 2 studio units combined to make 1 bedroom and a loft type unit.
For more information, contact the showroom at (032) 340 1497 and 0917 559 7885 or visit the CLI website.