For every aspiring entrepreneur out there that decided to start their own business. It's imperative that they go through the needed steps to help their company begin smoothly and correctly. So if you're about to take the initiative and change the world, take a look below at some of the important steps that can put you on the right track.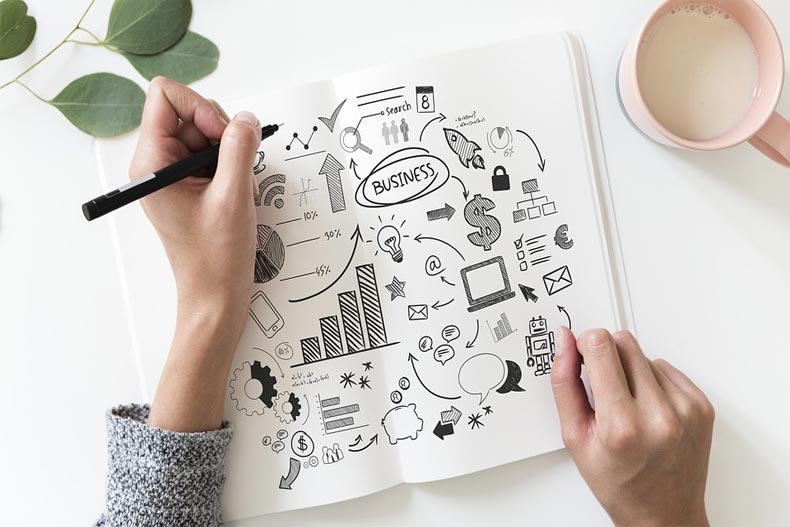 Be Passionate About Your Idea
There are many different ways to start your own business, but you have to put 100% of your effort and determination into your idea. You should understand that just pushing forward for the sake of money or fame only won't get you to higher places, and if you don't believe in what you're doing, then your employees and customers won't believe you're committed enough for the business.
Show real passion and commitment, and everyone will follow your lead. Your idea should be something that benefits the community and satisfies the needs of many customers; having something that gives an edge to your value proposition at the start can be your ticket to success.
Get Appropriate Funding
You will need to know what type of business you are planning on launching; are you going to be a small business working locally, or are you going to make it big with a lot of employees, equipment, and overhead. Startups require a certain amount of capital at the start, but the actual estimate varies from one industry to another. It could need a mere 30 to 50 thousand dollars, or it might need millions of dollars.
So it mainly depends on your line of business and the scale that you envisioned. Many startups fail because they were not properly funded, and sometimes they would be forced to get a lot of loans. So be smart and understand just how much your company would need and have a little extra for any contingencies.
Make a Decent Business Plan With Market Research Assistance
It's important to start strong with your new startup, and that's why you need a proper market research. To conduct this helpful step; you need to do some questionnaires, surveys, or even focus groups to understand what the customer thinks and wants. You need to find out who the other players are in the market you're trying to enter, having sufficient information about your competitors can be of great assistance to your business plan.
You want to be building something special and different; it has to be fresh and attractive to your potential customers. Also, it's great to have a documented description of how your company will start, evolve, and thrive from the first day till the finishing product or service you're offering reaching your consumers.
Have Adequate Equipment and Software
After you decided on your line of business; you will probably have an overview of what kind of supplies, software programs, and helpful equipment that you will need. You need things like paper, staplers, working laptops with good protection software, and even a franking machine for getting your documents stamped. Some suggestions from FP Mailing about finding the perfect machines for your business needs require your utmost attention; you need the right equipment that can help your employees do their daily activities with ease. And it would be prudent to do a little research on what type of things do you need to make your startup run smoothly with no setbacks.
Assemble a Strong and Professional Team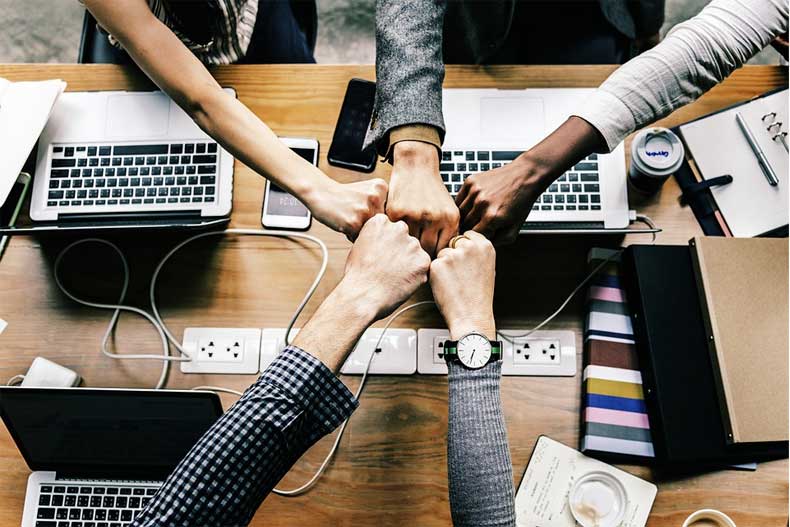 Unfortunately, you cannot run your business on your own, and that's why you need to start searching for the best capable staff that you can delegate some responsibilities to; they will need more people under them to lead and supervise as well. So go through all the necessary hiring protocols, and screen a lot of potential new employees in your company, and then you can brief them on your vision, goals, mission, and your overall needs.
Remember to give them decent training and care; you have to keep them happy so they can continue to work hard for you and the company. It's important to establish an emotional connection with your staff; especially at the start of your days of the startup. It will mean a lot in the long run because it will lessen any possible turnover.
Find The Right Spot and Make It All Official
Getting all preliminary steps early can save you such a hassle at the start; it's important to set up a decent website and have a proper company name with a memorable brand. You need to pick a decent location already and had all the legal documentation ready. Things like registering your business, filling out tax forms, getting proper licensing and permits, opening a company bank account, acquiring the needed patents and copyrights to everything you developed and owned, and many more. Having reliable lawyers and accountants can be quite beneficial to you when it comes to this.
Get Proper Advice
You need to have a certain mentor or advisor that can guide you on your path; whether it was before you start your company or after it had already launched. Don't be afraid to learn new things from people that have done it all and experienced many different aspects of the business world. If having an advisor or mentor figure is difficult for you; then you should start learning and reading more about other people's success stories.
It can make you a better owner and entrepreneur when you learn from past pioneers; it will help you dodge the possible hurdles and difficult times that might test your patience and capability. You should keep a close eye on successful people; try to repeat their actions in ways that can benefit your business when it's still starting.
The possibilities of succeeding in the business world are highly dependent on how good you run your daily activities, duties, and assignments given to everyone working for you. You need to show everyone just how capable you are and how your company is a valuable addition to the business world. You need to show passion every step of the way; the lifespan of your business depends on it.