The holiday season is almost upon us, but this year there are likely going to be big changes in the way consumers shop. As we deal with the ongoing pandemic, online shopping is set to take preference in 2020.
With increased online demand, it is going to put a lot of pressure on your logistics team. Here, we'll look at the potential logistically challenges you might face and how to nurture customer loyalty during the holidays.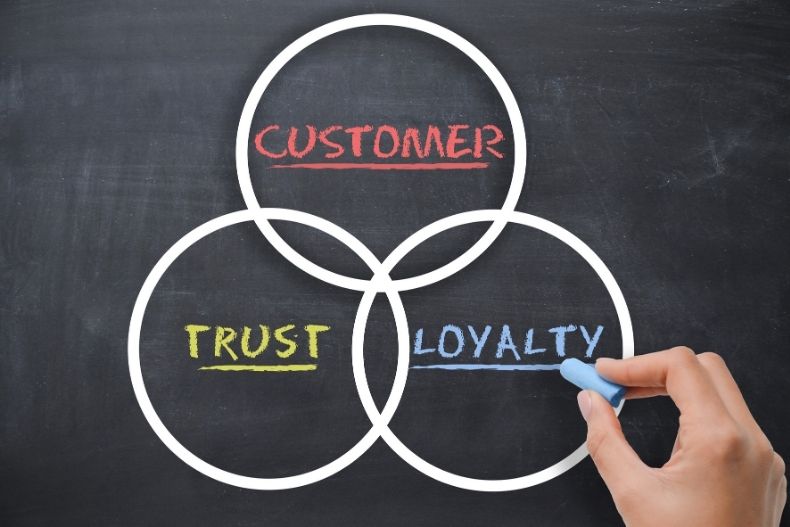 The rise in online shopping
Last year, Black Friday brought in a record $7.4 billion in sales. While this year things are set to be different, online sales are set to increase significantly both on Black Friday and during the Christmas season.
Businesses have reported a 300% increase in web traffic during the lockdown. As customers look to stay safe throughout the ongoing pandemic, online shopping has become a lifeline.
While the ability to do business online has helped the retail industry thrive during Covid-19, it's also putting a lot of pressure on logistics. So, if you want to capitalise on the rise of online shopping, you're going to want to focus on customer loyalty.
Why customer loyalty matters
One of the challenges for retailers during the pandemic, has been coping with the increase in demand. As many businesses weren't prepared for the sudden surge in sales, it led to numerous stock and logistical issues.
Recent research has revealed that 75% of shoppers chose to shop with alternative brands due to stock issues. According to an additional study by LoyaltyLion, 48% of customers reported that they were looking to shop with existing brands they know and love. This means that businesses could be losing a lot of repeat customers.
If you don't focus on customer loyalty, you could end up losing them to your rivals.
Ways to generate customer loyalty
So, how can you increase customer loyalty during the pandemic? One answer is to introduce a loyalty program into your business. This literally rewards customers for shopping with you. It could be they receive a special discount after they have spent a certain amount. Or it may be a points-based system, allowing them to redeem points for cash or products.
You'll also want to stay on top of your stock levels. Prepare for an increase in sales and make sure you have plenty of stock available. Also ensure you're using a reliable delivery company too.
The truth is most consumers stay loyal to brands if they provide a good service. Focusing on customer loyalty makes your customers feel important to the business. Retaining customer loyalty is key to becoming successful.