Some educators believed that real learning takes place as one goes out of the box. However, the idea seems ill-defined if we are to consider the digital age that we are currently living in. What is more appropriate right now is to break the box and to create a better one; two powerful acts that can only be done with the help of an educational institution.
In a traditional school setting, innovation is often neglected. Fortunately, there are schools who advocate in developing young minds in building a culture of innovation such as the UV New School of Art and Design.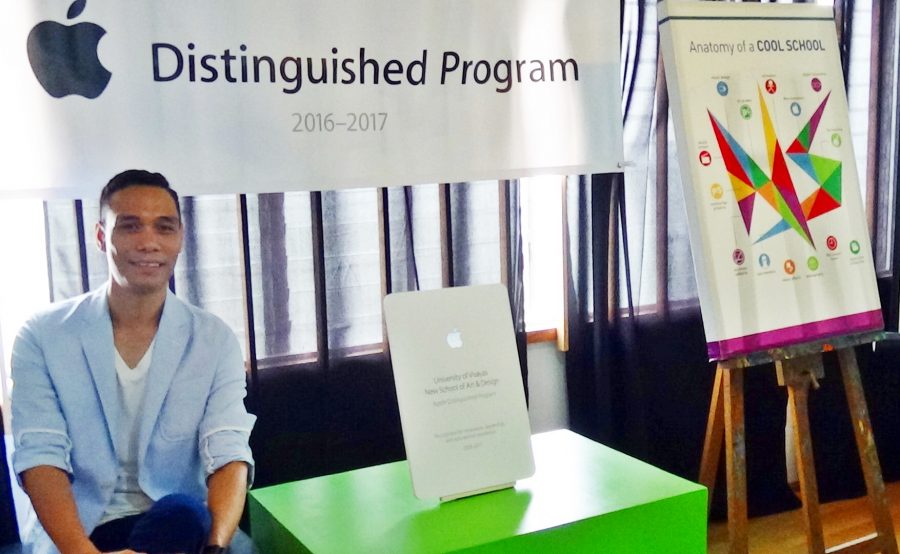 As one proof of UVNS's milestone, the school was awarded by Apple as a distinguished program for promoting innovation, leadership and educational excellence last week. Present during the awarding ceremony are Genesis Raña, Founder, School Director at UVNS University of the Visayas New School, representatives from Apple Philippines, key personnels from the University of the Visayas and several members of the media. Mr. Raña was ecstatic for the award and thanked everyone who are part of UVNS's success.
One of UVNS's fresh graduates named Adrian shared his personal testimony about what he learned from the school. He talked about his experiences as a student as well as the things that he accomplished with the help of UVNS. Adrian is now starting a creative business venture with some creative-minded people in a company called Jade Creatives.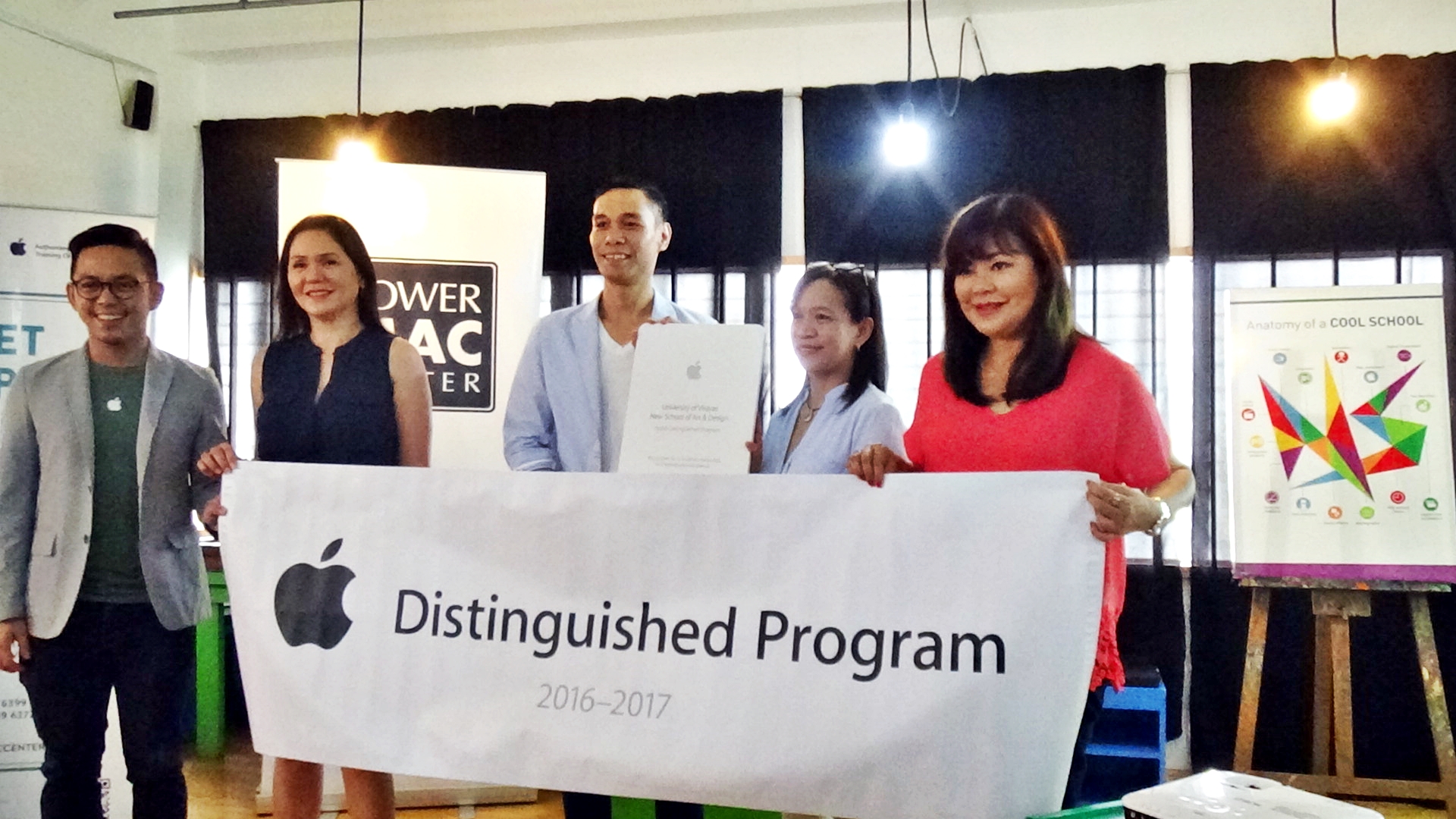 UVNS continues to keep up with the latest trend in education in order to run a world-class education revolution in Cebu. The school offers innovative programs fueled by an ongoing professional learning for their mentors and providing a flexible learning environment for their students.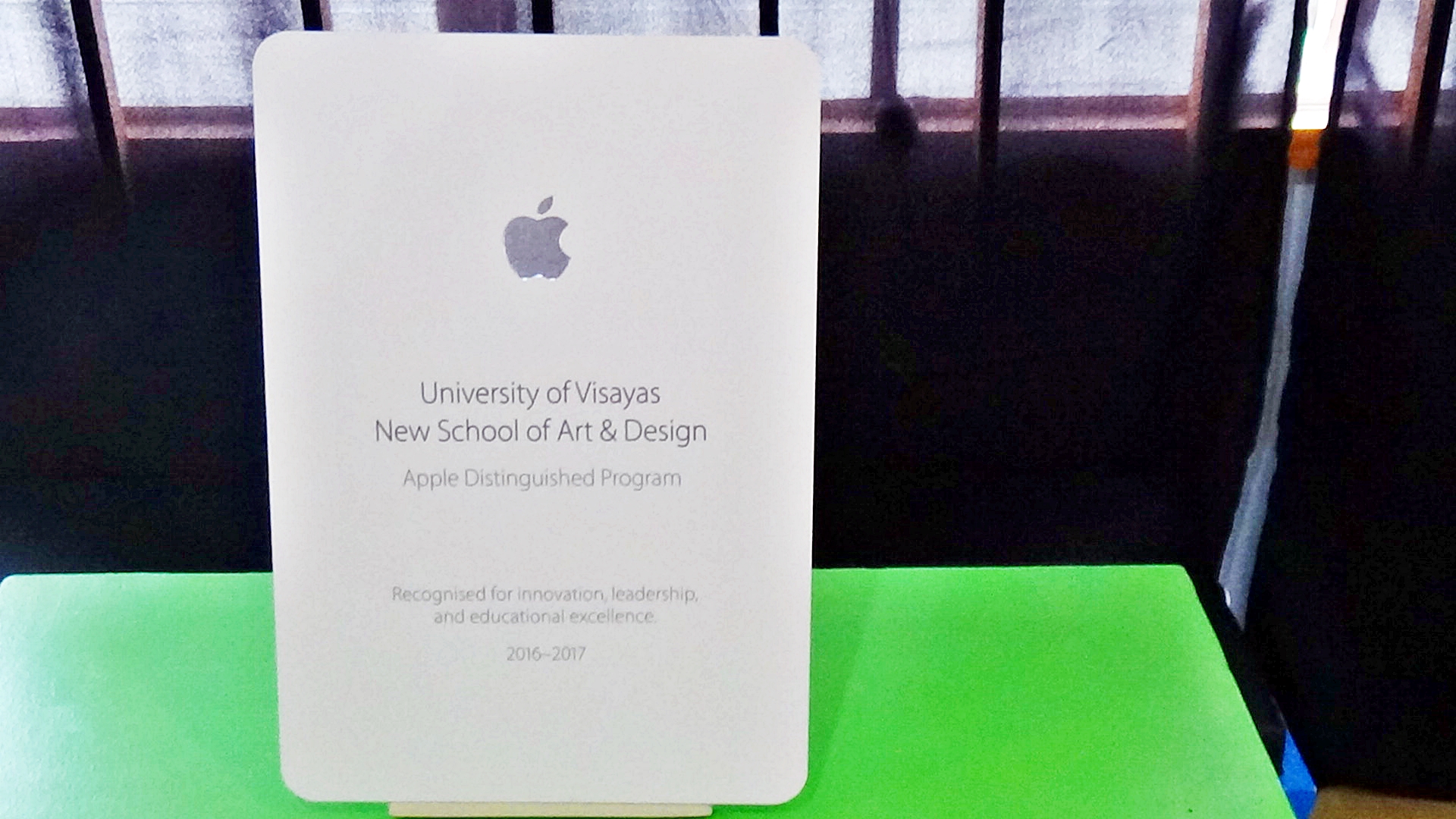 Some of the creative programs offered by UVNS:
2D/3D Animation
Visual Communication Design
Creative Film-Making
Graphic Design
Digital Photography
To better improve what their students do best, UVNS invites known Cebuano creative professionals and artists to share their insights.
American author Lawrence Miller once said that the achievement of excellence can only occur if the organization promotes a culture of creative dissatisfaction. If that statement holds to be true, then UVNS has achieved more than excellence alone.
For more information about UNVS and how to begin your world-class creative career, visit their website as well as their Facebook and Instagram account.