Whether you're looking at ePOS systems for payments on the go, to better organize your store's inventory, or simply expand your store's accepted payment methods, you'll find that modern ePOS's have everything you need to complete these tasks and then some. With easy to use software, lots of helpful tools, and a support system that's available 24/7 in most cases, an ePOS system is exactly what your store needs to stay a step ahead of the competition.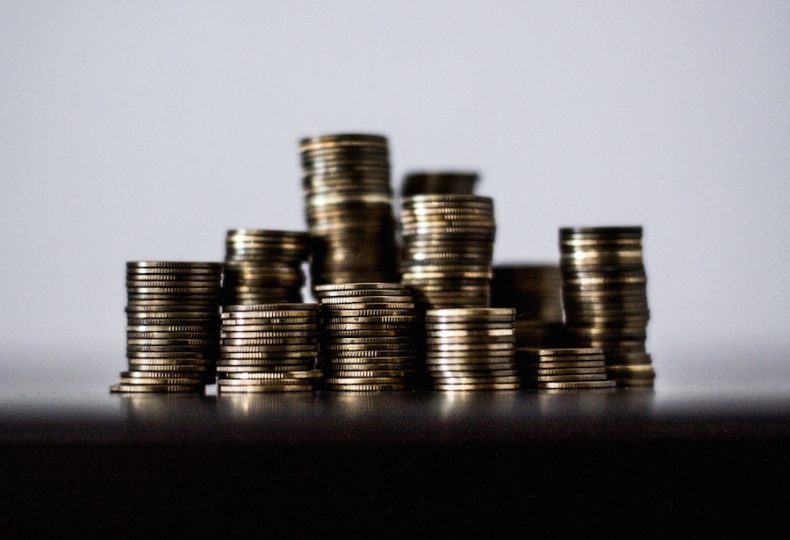 What's an ePOS?
Traditional point of sale (POS) systems are usually a simple cash register and credit card reader. All transactions are completed in the system and stored there, and the register pretty much serves a single purpose. ePOS systems, or electronic point of sale systems, are usually web-based software systems that contain additional tools and services to transform your point of sale into a marketing hub and organization/management tool.
Why ePOS Instead?
If your cash registers could help you better organize your store, you'd be getting way more from them than you originally paid. This is the case with ePOS's; they contain several extra tools that allow you to not only process payments, but also:
Track/manage inventory
Order new stock or replace old stock
Create promotions
Accept gift cards, apply discounts, manage loyalty accounts
Create and manage customer profiles
Track employee time cards and performance goals
View store analytics for further perspective on how your store operates
Track sales numbers and trending items
Connect with bookkeeping software to automatically update your finances
Many operate offline OR online
Have secure cloud storage for transactions and reports
Generate reports complete with graphs and/or charts for easy review
Not convinced yet? Did we mention that many ePOS systems are actually portable? That's right, if you're using an iPad for your software, you can take it pretty much anywhere. You can cross-train employees as cashiers and salespeople, walking the sales floor with iPad in hand, ready to process payments on the spot.
How Much Does it Cost?
The cost of your ePOS soft/hardware will depend largely on your needs as well as the brand you choose to purchase from. Some brands sell their entire setup for a fixed price, while others still charge a monthly fee and include cloud storage and backup.
If you choose a company like EPOS NOW, you'll be able to purchase both the hardware and software for a fixed price of around 1,799 British pounds, whereas companies like Vend and Lightspeed charge on a monthly basis.
All three have excellent software and good customer service reputations; you'll simply have to choose the software that best fits the needs of your business. You may not need a highly sophisticated inventory management system for a smaller store.
What Level of Support is Offered?
As with any software or electronic device, you'll want to be sure there's a tech support team available should you run into any issues. Many ePOS companies provide 24/7 tech support, so regardless of the time of day your problem will be addressed promptly.
If the ePOS system you're considering purchasing doesn't have a tech support team available, you may want to consider a different brand. You're likely to run into some kind of problem at some point (after all, we're talking about technology here), and it's better to have a team to help than be stuck dead in the water with no knowledge on how to resolve your issue.
What are the Best ePOS Companies Out There?
To properly answer this question would take another article entirely, but for the sake of this piece, we've already mentioned three companies we feel meet the standard of quality you'd expect from an ePOS company: Vend HQ, Lightspeed POS, and EPOS NOW.
Vend HQ: Vend HQ is one of the UK's most popular ePOS options, with easy to use software, affordable pricing options, and a customer support team dedicated to making your ePOS experience as simple as possible.
Lightspeed POS: Lightspeed is another popular option in the UK, serving thousands of businesses with their simple and intuitive software interfaces. 24/7 support ensures you're always connected should you require assistance, and the company's reputation for excellence is well-deserved.
EPOS NOW: Epos NOW is one of the UK's fastest-growing companies (13th to be exact). The company serves thousands of businesses in the UK, with incredible software and hardware options to fit your every need.
When you're choosing the ePOS system for your store, keep in mind a few things. For starters, be sure to list exactly what you want out of your ePOS system, and any features you'd like omitted. This will help narrow down your search. Also, always check the company and product reviews for honest customer insight on the reputation of the provider.
Conclusion
When it comes to point of sale software, the better option for the modern market is definitely ePOS software. The older POS systems simply can't match the incredible flexibility and versatility of these modern tools. With inventory tracking options and much more, ePOS systems are a valuable addition to any business.
Remember that not all ePOS systems are created equal, and you need to have some idea of what you're looking for when you begin shopping. Keep the company's customer service record in mind, and always check customer reviews on the product and company itself.