By: Julie Marie Bedas
Eric Leopardi's Story: from Voice Acting to Founding the Micc Group
For those who are not from the voice over industry, the name Eric Leopardi may not ring a bell. You may, however, recognize his voiceovers from famous TV commercials for big companies such as this one for McDonald's, for Lexus, and even Universal Network. In an interview with Founder's Guide, the man behind the voice shares how he went from voice acting to founding his own startup, The Micc Group.
From voice talent to MICC Founder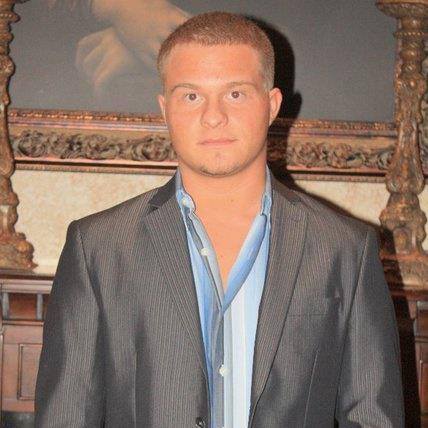 Eric began working as a child actor at the age of 6. Many years later, once he built a strong business as a voice actor, he began to explore ways to invest the money he was making in order to achieve higher earnings overall. Eric launched The Micc Group in 2012 as a first step towards that end.
"As a creative person, and having been working in the advertising & creative industry since I was a child, I naturally gravitated towards web design and digital marketing," he said.
The Micc Group provides web design, SEO, digital media, and other services to businesses all over the world. In a way, his business still involves giving voice to clients he represents.
The importance of the internet and online presence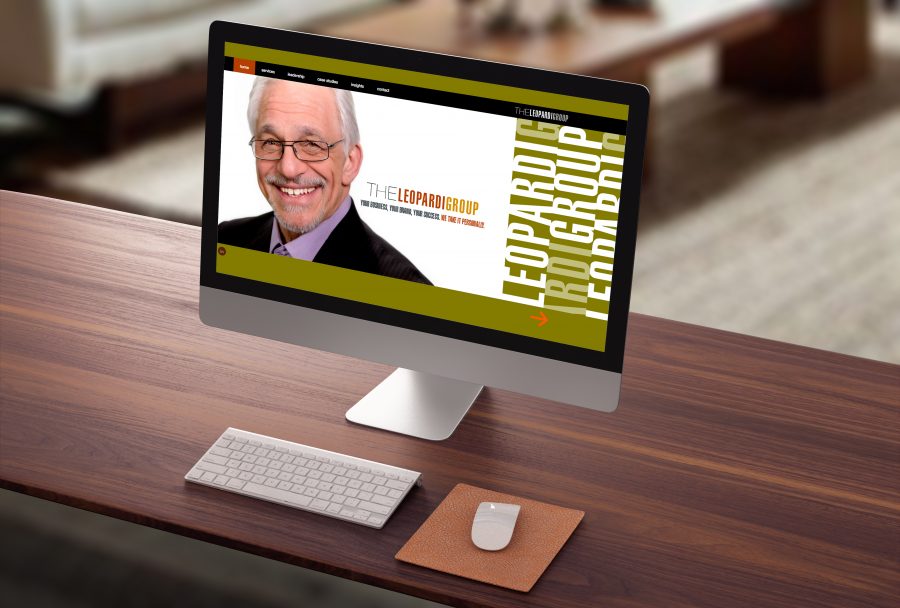 For those starting a business out of their home, Eric believes that the internet gives you an opportunity to appear as big or small as you choose, allowing customers to focus on what you bring to the table, instead of trivial details such as the appearance of your office.
"The internet is a vital lifeline for starting entrepreneurs. It makes it possible to run a far more lean organization than is allowed by brick and mortar strategies," he explained. "Additionally, it gives you an opportunity to develop cash-flow while keeping expenses low, which is key to creating success as an entrepreneur."
Eric also emphasizes how having an online presence is critical to a company's survival in today's global marketplace. "It defines them to potential buyers within seconds of viewing their site, and exposes them to countless new opportunities that would otherwise be outside of reach for most startups and mid-phase companies."
"The beauty of your online presence is that you have complete control of how you're perceived," he also added. He thinks it is important for business owners to invest time to formulate a high-quality online strategy, confident that this will help them surpass those who put their focus elsewhere.
Reaching out to non-techie clients
The Micc Group helps businesses get their name out there. To reach out to non-techie potential clients Eric pointed out two important things, "just be yourself" and "maintain a total commitment to quality and service".
He said that humans, being intuitive creatures, can typically identify a sales pitch from a genuine suggestion fairly quickly.
"Don't be their contractor, become their trusted advisor who always guides them in the right direction for their company, not yours," Eric advised. "Many of my clients have little–or no –knowledge of web design or digital marketing, but I don't focus on explaining what we do and how we do it, unless they ask for that. I focus on understanding the client's company, their mission, and demonstrating how The Micc Group can bring value to their initiatives."
Eric ensures to always put this information into an easy-to-understand quantifiable format because at the end of the day, clients care about results.
"It doesn't take a rocket scientist to figure out if their investment in your service is delivering a strong ROI," he pointed out. "Always act in their best interest, and your reputation will make you appealing without much work."
Milestones and achievements
For the first few months of The Micc Group, Eric started out with accounts acquired mainly through talking with friends and neighbors. After launching a new subsidiary – ISDN To-Go – they soon began landing some of the largest voices in the Voice Acting world as clients almost immediately. "We bridged TV shows for Discovery Shark Week, which I thought was a great accolade, as well as countless national TV campaigns."
The company's biggest milestone includes launching the website ISDN To-Go. "It experienced almost immediate success," Eric declared proudly.
Upcoming plans or projects
The Micc Groups is aggressively expanding their portfolio on the web design side. "It seems as if we're landing new projects as quickly as we can finish them, which is a fantastic problem to have," Eric admitted. "Our next initiative will be expanding our operating capacity and beginning to develop an international presence in this sector."
For ISDN To-Go, they have secured reseller rights for nearly every communications firm in the USA. "We will be rolling out a residential and business communications side, providing communications services, across most providers, to residents and businesses across the US," he revealed.
Eric also hinted on working to develop some exciting new pieces of technology that will deliver greater quality of life and convenience. "I can't say much in terms of details about this right now, but I'm very excited and think it will be the future of our operation."
Influences
As a businessman, Eric has many influences, but the first person that came to mind was entrepreneur and investor Mark Cuban. "He's a brilliant business mind and his strategic abilities are second to none. When I sometimes find myself battling tough days or situations, I remember that every successful business icon suffered at some point."
Eric's other influence is his father. "As a 32-year executive at Procter & Gamble, the lessons I've learned from him – and continue to learn – are priceless and key to why my organizations have found so much success," he shared. "He is also a brilliant, strategic mind, and is likely the largest singular influence in my life, especially in terms of my career."
He added that his father never gets to relax, as he's always blowing up his phone trying to get him into strategy sessions. "He's truly an invaluable asset."
Advice to millennial entrepreneurs
Eric's single advice to all millennial entrepreneurs is to TRY if they have a good idea.
"Find a way to make it real," he encouraged. "You may "fail", but you'll learn invaluable lessons that cannot be taught any other way."
He tells how the most successful entrepreneurs in the world are constantly launching new initiatives. "Some you've heard of, others failed before they got that far. However, they learn with each venture and come out of it stronger and wiser."
"Experience is the world's best teacher, and there is no substitute for it," Eric affirmed.