Any business professional does what they can to protect their business and make it more flexible at the same time, and the best way for a business owner to do it is to look at their IT strategy. Security is so important for a business, and in the midst of a pandemic where half your workforce are working from home, remote security is as important as ever. Cloud computing is the answer to that security question, and businesses who aren't using cloud computing are behind the times! Cloud technology is creeping into every facet of life, and they are the future of technology. Without indulging in it, you're going to be behind your competition and you're potentially putting your business at future risk.
Cloud services don't just allow you to keep your business secure, either. They enable you to keep data and documentation safe without taking up any additional space in your office, and it allows you to maximize how effective shared resources are. You can collaborate with your staff and with others, develop your business properly and share files and information as you so please. Your information stays secure, too, and there are tons of reasons you should switch over to the cloud if you are contemplating it at the moment. Whether you use a company like Oracle PCRF to help you, or you decide to go it alone, it can help to ensure that you know why you should do it. So, with that in mind, we've got fifteen popular reasons you should consider stepping aside to embrace the cloud today.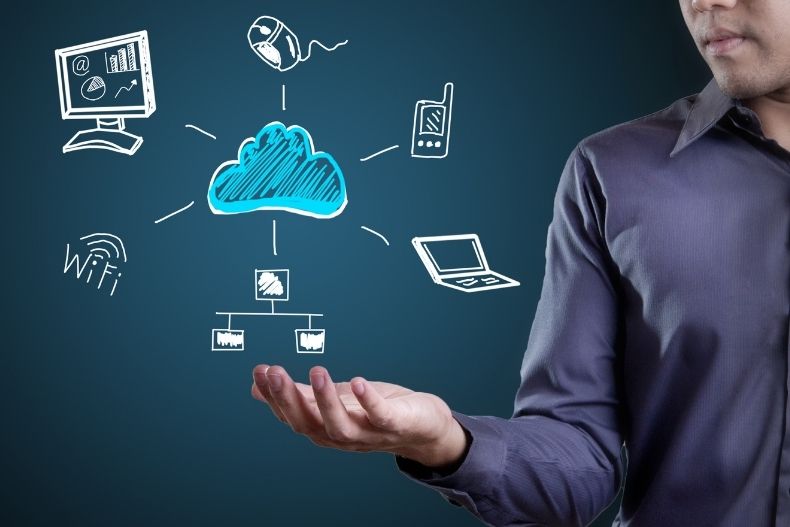 Cloud Computing Is More Agile

It's something you want your business to achieve – agility. If you can redirect the resources that you have for your technology, you can improve the infrastructure of your business quickly. Cloud computing allows you to be more agile in the way you change direction with your technological resources, and it's the best place to start if you want to impress.

People Will Want To Associate With You

You are aiming to hire people for your business that are talented and are strong in your industry. If you want the best people, you need to offer them the best things and cloud computing is one of them. It's one of the many things that will show your business is a forward-thinking one and is willing to embrace technology and the future of it. Attracting good people for your business is even easier when you can offer remote working, and the cloud will enable you to do that!

It's Easier To Collaborate With The Cloud

If you have a whole team of people out working from home, you need cloud computing. You can collaborate with your employees and have everyone working together much easier when they know that they can access the cloud from home. If you can have internal staff communicating and collaborating with the cloud, you can ensure that information and documents are effortlessly shared and you can see that people will work better.

It Doesn't Cost A Lot!

If there is one thing that you want to concentrate on for your business, it's cost. Your budget is going to be a big consideration with your plans for cloud computing, and as it's an operating expense, you want to keep the costs as low as possible so that your business can continue. Pricing is usage-based, so if you have a lot of users you can expect the price to be higher.

You Don't Need A Lot Of Skill To Use It

Cloud computing is very simple to use and your managed IT service is going to help you to learn how to use it. Access isn't limited by device or your location, and you will find it easy to log into wherever you are!

Your Access Is Unlimited

When you have cloud computing with your business, you can use it with web browsers and smart devices, and you are not limited to how you can access your data and documentation. As long as you have an internet connection, you can get to the information that you need. Independence is important when you have people working from home, too, and cloud computing can offer your employees that independence.

You Can Interact Better

The cloud allows you to contact anyone from anywhere, and you can allow select people access to your online cloud which helps you to gain leverage for much improved outcomes for their goals. Knowing that you can interact better with the cloud will also allow you the chance to contact your staff and others without much worry!

Easy To Maintain

Did you know that the cloud is easy to maintain? You don't have to install the cloud like a program in anyone's computer, it is easily accessed from any location via Wi-Fi. You don't have to worry about paying out for maintenance on different devices and you can ask your managed It service to keep an eye on it so that it's constantly running properly.

Easy To Monitor & Manage

Your data assets are packed into the cloud, and when this is the case, you can manage those assets with the right monitoring strategy. You can either do this yourself, or you can ask your IT company to monitor it for you. With the easy management, you can trust that your data and documentation is looked after at all times!

Shared Resources

If you have 100 employees that need to use information on the cloud, they can. This allows you to spread the cost, and every time one of your employees stops using the cloud service, you can take your costs down bit by bit. The cloud is multi-tenancy, so you can truly utilize the efficiency of the service and the system itself. Knowing that everyone on your payroll is able to share the same resources is a good way to know that you are able to access any of it at any time.

It Performs Well

The cloud is something that performs consistently well, and with a system interface of web services, you can have a consistently good performance with your cloud service. This allows for much better cloud usage and you can guarantee that it will work for your business as much as your individual performances in the business.

IT Communication

With a managed IT service looking after your cloud computing, you are going to know for sure that your IT department is well-staffed and easy to negotiate with at all times. You will find that you have better communication with your IT team, as they are looking after your cloud round the clock. It's so much easier to manage the cloud when you can have a whole team of IT experts at the end of the phone whenever you need them. You don't have to worry about hiring in an in-house team as you have an outsourced team managing it for you. You can ensure that you have a diverse security exposure when you switch to the cloud, and knowing you have a team looking after it at all times will help!

It's A Reliable Service

The cloud is a dependable way to manage your data and documentation. You can rely on it to work well for you and you know that it's going to be a suitable option for your business to continue well. If you want to ensure that you maintain a reliable service with your cloud computing, you are going to be able to recover better after a disaster and you know that the cloud is an excellent fallback. You can take out those huge server rooms, which means that if there is a huge disaster that affects your office, your backup information is going to be reliable to save your neck!

It's A Scalable Solution

You need an on-demand service that you can grow as you need to grow it and your cloud is going to be that service that you need. It scales in real-time, too, so if you need to grow your cloud computing service, you will be able to do it as you need to. An engineer doesn't have to be on it to ensure that it's bigger than ever – you can do it yourself and your IT team can help you to keep your cloud service as elastic as possible.

It's Secure

It's a great way to keep your business as secure as possible, and you can see the benefits right away. Cloud computing is better than other security systems as while it's complex and ever-evolving, it will keep up with your business. You need to think about how secure you want your business to be, and you can bet that it's the most secure system you have for your business.
Cloud computing gives your users excellent benefits across a multitude of technologies. You don't need to be an expert to see how well it'll work for you, and you don't have to be an expert to make it work for your business, either.