AT & T was the first to roll out the 1-800 toll-free numbers in 1967. Since their inception, toll-free or vanity numbers have become indispensable assets to every business because of the call forwarding plan that reverses charges to the called party. The 800 number provides a smart business communication technique that has stood the test of time and works to augment all your client outreach efforts, from your website to social media accounts to email.
Here are some of the ways toll-free numbers can benefit your business in the long term: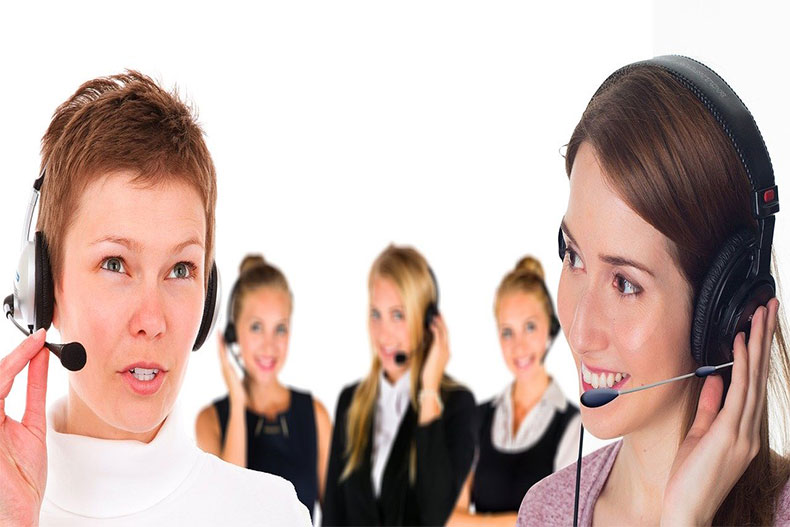 Improves Customer Satisfaction
With toll-free numbers, clients and business partners can reach you anytime from anywhere in the world to get your services. The more easily customers are able to contact you, the better your chances of improving your customer satisfaction.
Additionally, putting up a toll-free number enables your customers to call you without spending any money. Besides, the fact that they are very easy to remember makes them very suitable to use in your marketing campaigns.
Adds Credibility To Your Business
Toll-free numbers, in essence, are not a preserve of the big companies, but they can be used by small companies, too, in enhancing their brand image. For this reason, regardless of your size and the market experience of your business, a toll-free number will add legitimacy to your business because of its extensive use across the business realm.
Portability
A toll-free number has long-term benefits mainly due to the portability it accords your business. As a business, you might need to relocate from your present location, but with a toll-free number, your customers might not even have to know this since you can still be reached. The only thing you need to do is to forward the calls to your cell phone or any other requisite mobile phone.
Another long-term benefit is that once you purchase a toll-free line, it remains yours for as long as necessary. It doesn't matter whether you, later on, change service providers or not.
Improves Productivity
With the cutthroat competition in the market today, it means every small business has its die cast. Therefore, as a business, you have to find a way to get more out of less. In your quest to increase productivity, it means you have to equip your team with tools that will create a more productive environment, and one of the key tools to put in your arsenal are toll-free numbers.
These toll-free numbers will improve business performance by increasing client response and retention rates. The fact that they don't pay to call means you will get more inbound calls from customers who prefer the free call service, and it can be even better for you if you have a workforce to handle each and every call request. Ultimately, by optimizing your customer response and retention rate, your business becomes well optimized to generate more revenue.
Keeps Track Of Your Marketing Efforts
One thing about toll-free numbers is that they have increased advertising effectiveness, offering you the ability to track your marketing endeavors. They enhance various types of marketing, spanning from print media to online advertising. And you can achieve this by putting up line extensions to link to your marketing campaigns in both print media and your website. In the end, your toll-free number will bolster your call volumes, increasing your sales and return on investment.
It Is A Fundamental Communication Channel For Your Business
With new trends in the marketing landscape such as social selling and search engine optimization, phone communication through toll-free numbers is still unparalleled in terms of reaching out to clients. It is one of the few techniques that will promote personalized interaction with your clients and, more importantly, has the potential to bring you to the deal-breaking table.
Therefore, aside from using social media to increase brand awareness or using email to communicate, customers still prefer real interactions from digital communication, and that is why a toll-free number has great importance for the longevity of your business.
Strengthens Business Sales
The core objective of every business is to make sales. The more deals you are able to generate, the better your chances of surviving. This means you have to take advantage of tools like a toll-free number to increase your response rate with direct advertising.
Additionally, you can use toll-free numbers to promote sales by encouraging the sales department to upsell company products when communicating with clients. Clients are more likely to acquire your products or services from a detailed conversation with these sales representatives.
Conclusion
No matter the business you are engaged in, it is advisable to have a toll-free number at the top list of your arsenal for business longevity. Its main benefits include improved customer satisfaction, added credibility to your business, ease of movement, improved business productivity, and having the ability to monitor marketing efforts. Moreover, it strengthens your business sales and acts as a fundamental communication channel for your business.