ECommerce has grown rapidly with strong online sales around the globe. This fast-growing industry continues to expand, so getting in on the action is worth the effort. Online shopping is convenient, easy, and safe. 
Processes have been streamlined to such an extent that you may be forgiven for thinking that eCommerce is easy. Nothing in life or business that is valuable is easy. There are several tips to guide you to success if you're prepared to put in the hours to create a successful eCommerce store.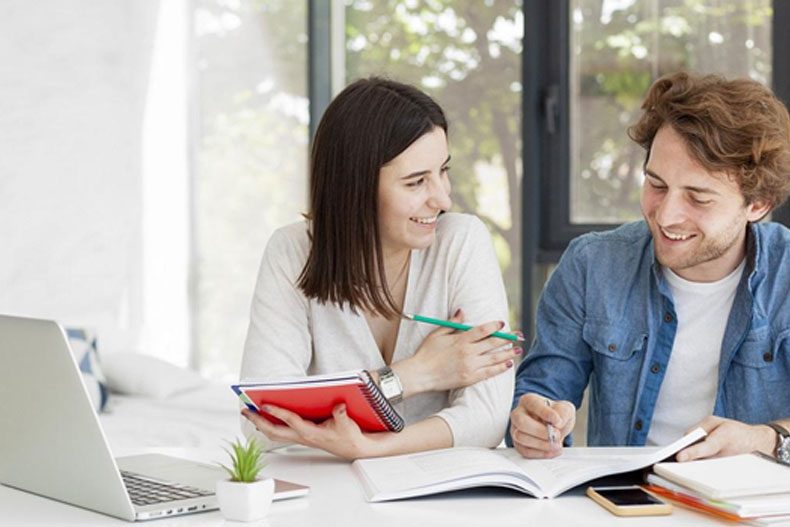 Source: Freepik.com
Get your business domain name
Your first step to starting an eCommerce store is to decide on a business name. Many online businesses offer this type of service, and it's simple to get started. Search for a company online, and type in the business name to check availability. 
Once you find a name that's available, decide if you want your business to be local or global. You can also decide on the extension you want to use. The extension is the add-on after the name, which is useful for branding, especially in niche markets. 
Purchase an existing business
Potential entrepreneurs often overlook the inherent opportunities in purchasing an existing business. Do your research to see if there's a business for sale and you may be pleasantly surprised to see what is available on the market.  
Purchase of an existing business for sale takes a lot of the startup effort out of getting an eCommerce store up and running.
An existing business has probably already done a lot of its own branding and has an established customer base. Processes are already in place for takeover and fine-tuning. Many people make it their business to get eCommerce stores established, which they then sell for a profit. 
It makes sense to buy an existing store if you want to bypass the stresses of a startup. But if you want to do things your own way, here are more tips for making your eCommerce project a success.
Find a host service provider
Many excellent website host providers exist. Register, login, choose a package and template to begin your entrepreneurial journey. Get started with creating your own website to suit your products, purchase additional plug-ins for your eCommerce store and security, among many other useful features. 
Web host providers who have all the tools to develop your own website are convenient and user-friendly. They're also reasonably affordable, depending on how many extra functions are needed, and they offer technical support should you need help.
Make sure you install a comprehensive payment gateway to cater to all customers when selecting this option. Of course, you can also choose to use a private web developer to make things easier and less stressful.
If you don't know what is needed upfront, the chances are that functions or design will be left out, leading to more costs having to be paid. If you have unlimited funds, then a private developer is as good an option as an existing web host with readymade templates.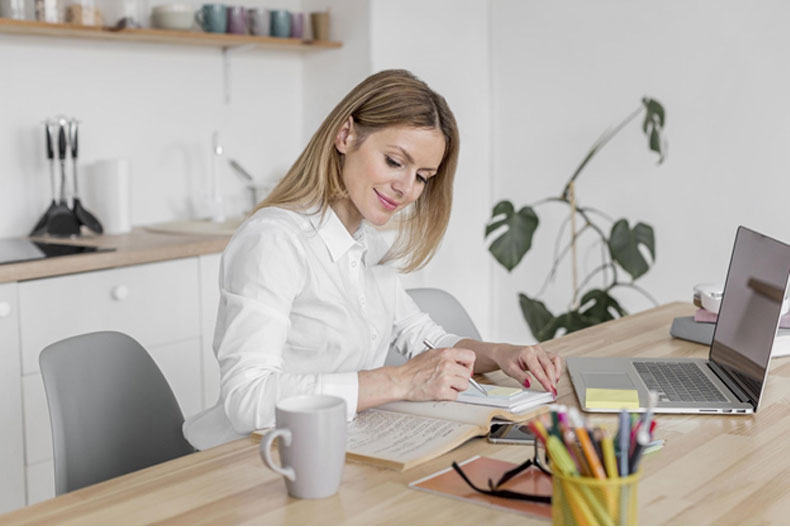 Source: Freepik.com
Clarify your vision and operations
Create a clear vision for your business, and consult an attorney to get all your online documentation sorted out. Find out what registrations or licenses are required to run the business you have in mind, and whether it will be eCommerce only or also an offline store. 
Store registration and tax payments will largely depend on where you live, but this type of paperwork must be done if you want to run a legitimate business online.
A Vendor license or Seller's permit is needed if your product sales are taxable. Vendors will request proof of these documents before they do business with you to ensure their actions align with the law. Ensure too that all regulations are complied with in respect of customer data privacy on your site.
Get the content sorted
Get all your content sorted across your website and make sure this is SEO optimized. Ensure you have a blog page set up and create regular blogs. Open social media pages and fill these with useful product information to start attracting attention. 
Your main pages about your business, the home page and contact page should be fully functional, informative and tested to begin attracting vendors.
Also, when you contact content writers and reporters, they will want to see that your business is legitimate. The blog page and other content are vital for creating backlinks, which help to build online visibility. 
Visibility online is critical to make a name for your business. Also, make sure that branding across the website and social media sites is in line so that your brand becomes easy to recognize over time.
Reach out to advertise
Contact a digital marketing company online to create a campaign to advertise your business and products. 'Help a Reporter Out' (HARO) is a good place to initiate advertising on your own. 
HARO doesn't cost anything and is a good way to help spread the word about your online existence in the media. HARO will help you to develop relationships with reporters to advertise your business free of charge, also providing you with credibility.
There are other helpful resources where you can build relationships to advertise your eCommerce store. Some are paid and some free so weigh your options between their costs and using those of an established digital marketing agency. 
Start investigating the opportunities available in terms of a Google Shopping Campaign to make sure that your SEO is maximized, and that your products are visible for relevant keywords. This is always an excellent way to check whether your products and keywords are competitive. 
Similarly, investigate the opportunities presented by the Facebook Product Catalog. The data from the merchant platform can be applied to the Facebook Catalogue page and the Google Shopping Campaign. Both these and the other strategies discussed will give your eCommerce the best chance at growing into a sustainable business.