The Future of Car Connectivity: Dash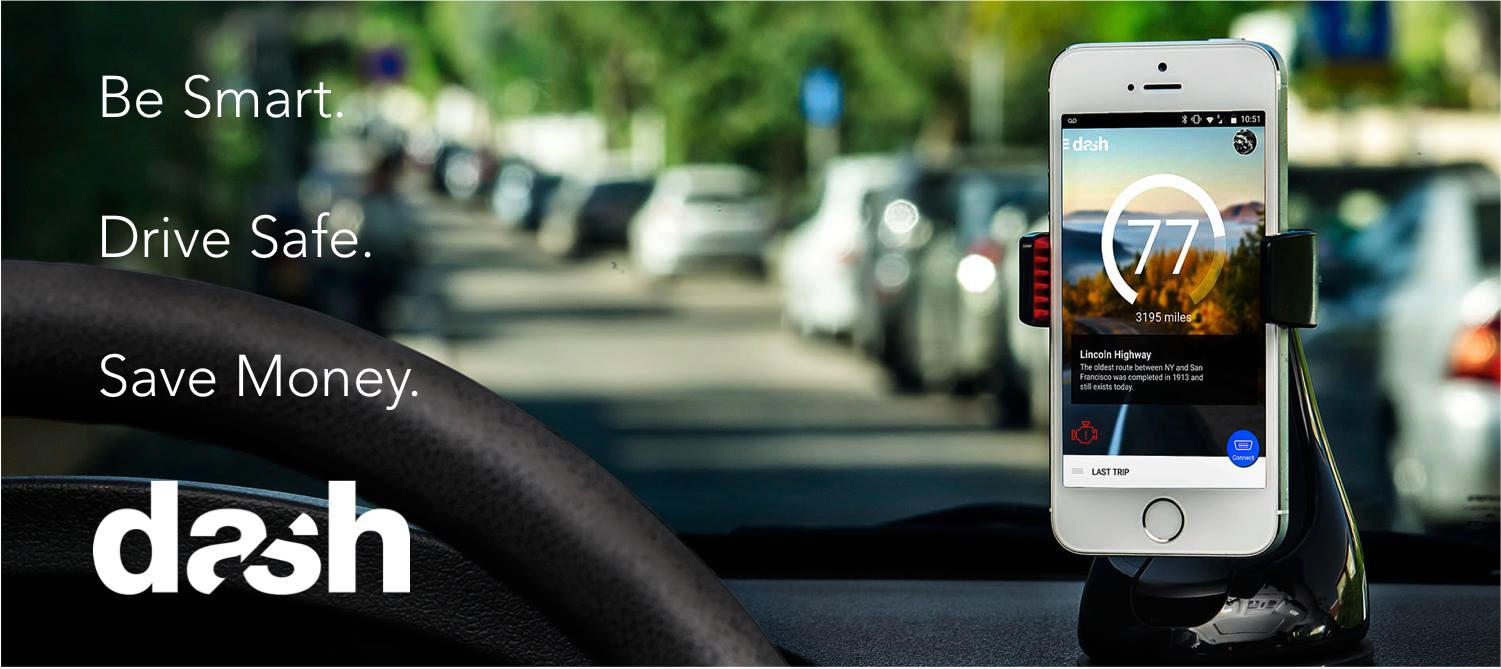 When you think that cars couldn't get any better, it does. Here comes Dash, a mobile app on your smartphones that turns your car into a "smart car".
Dash is not just one of the latest apps that popped out in the App store; it has radically changed how we look at smartphones and how our cars operate. Dash is a breakthrough innovation for both smartphones and automobiles. For car owners, Dash is the most helpful and useful app you can get hold of.
Ever wonder how your car and smartphones can sync together? How you can know more about your car and driving performance? The answer: Dash. The founders came up with Dash which gives drivers the ultimate driving experience.
Dash has made it easier for drivers to know the status and condition of their car with the use of Dash app on their smart phone connected to the car via bluetooth. Dash alerts you when you do a hard brake or when you're fuel is running low, and you can even share your driving performance in social media sites, Facebook and Twitter.
Dash has captured a niche that has been untapped before. Not all new companies can claim to be unique and innovative, but Dash Labs, Inc. is one startup company that sets the bar and paved the way for smart and connected cars.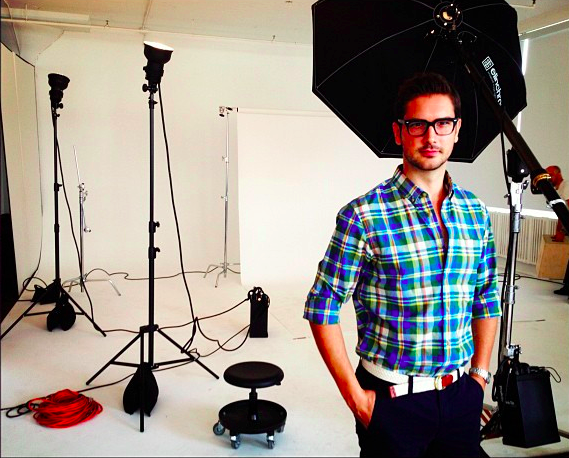 Straight out from one of the rising tech stars, we had the privilege to interview the CEO and Co- founder of Dash Labs Inc., Mr. Jamyn Edis, to tell us more about Dash.

The Making of Dash: Car Connectivity Platform
Katrina Coloso: Dash integrates and syncs smartphones with car systems, a breakthrough innovation for both smartphones and automobiles. Can you tell us more about the cutting- edge technology that was integrated and applied in the making of the Dash software and hardware?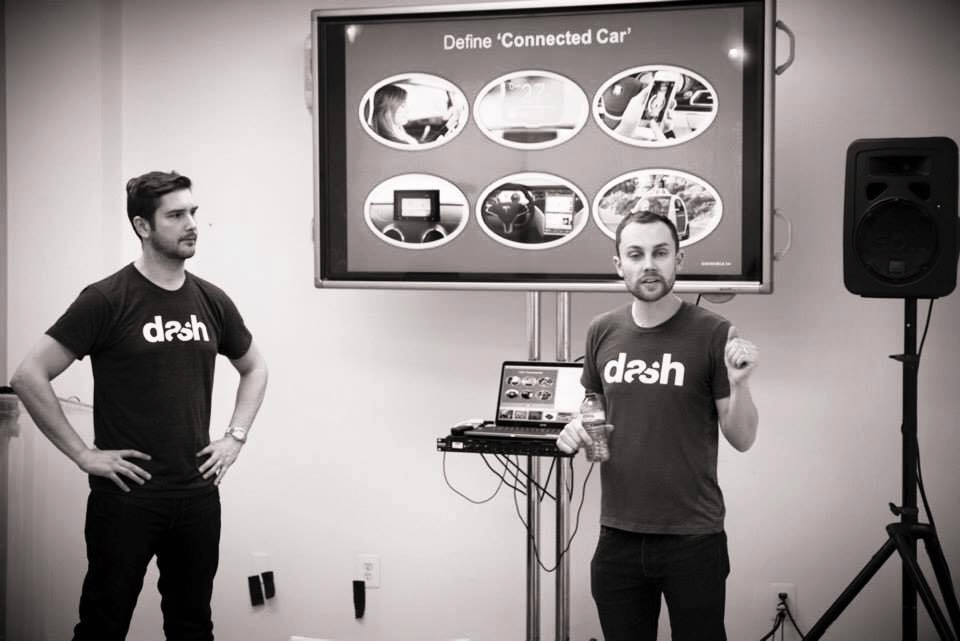 Dash CEO Jamyn Edis: The Dash platform is an open-ended and extensible connected-car solution: it is based on connecting your smartphones to cars via the existing OBD2 (On Board Diagnostic) port, which has been in place since 1996 in the US. To do this, we leverage some of the Bluetooth-based adapters that are already out on the market.

Our app also includes an integration with the well-known IoT platform, IFTTT.com, allowing users to quickly and easily send their driving data to Google spreadsheets, or send locations via SMS or Twitter (for example). The system allows users to build their own automated solutions to everyday problems – and much more is possible.
Katrina: What are the system requirements that your car and phone needs to have to install and run Dash?
Dash CEO Jamyn Edis: Almost any car built since 1996, a compatible adapter, and a smartphone running Android 4.0 or later or iOS 8.0 or later.
Katrina: Those cars, that were made prior to 1996 without high- tech car systems, will they still be able to use Dash?
CEO Jamyn Edis: Unfortunately not; the electronics on vehicles produced before 1996 are not accessible.
Katrina:Dash also acts like a GPS device which tracks and records the trip, location of parking, driving performance stats, and the nearest station to buy cheaper fuel, is this feature available in all US states?
Dash CEO Jamyn Edis: Yes, of course! In fact, all of these features except for fuel prices are also available in Europe and select other countries.
Major Features of Dash
Katrina:When the car needs fine-tuning and repair, how is Dash able to provide a diagnostic report and estimates of the car repair costs? Is this feature available in all US regions?
Dash CEO Jamyn Edis: Whenever your vehicle shows you a "Check Engine Light," Dash will read and interpret the associated trouble code, telling you the severity and how much the repair is likely to cost. Mechanic and cost information is available throughout the US.
Katrina: For new car models out in the market, there's only a handful of smart features available. How does Dash cut into the scene and improves the driving experience? What do you think is the edge of Dash?
Dash CEO Jamyn Edis: Our smartphone app collects hundreds of data points and condenses them into an elegant interface and simple, actionable prompts. Dash quantifies driving behavior and gives drivers more insight into what they are doing right – or wrong – so they can make meaningful improvements.
Katrina: What are the major features of Dash that drivers should know more about?
Dash CEO Jamyn Edis: Despite the proliferation of technology in cars, in-vehicle behavior is still largely a black box. Dash aims to change that by giving drivers a scored driving history. Furthermore, the app is simple and pro-consumer: it presents basic information- things like fuel economy, trip route and time, as well as hard braking/acceleration events and engine trouble codes, with more available for experts, and gives drivers the information they need to make informed choices about automotive decisions.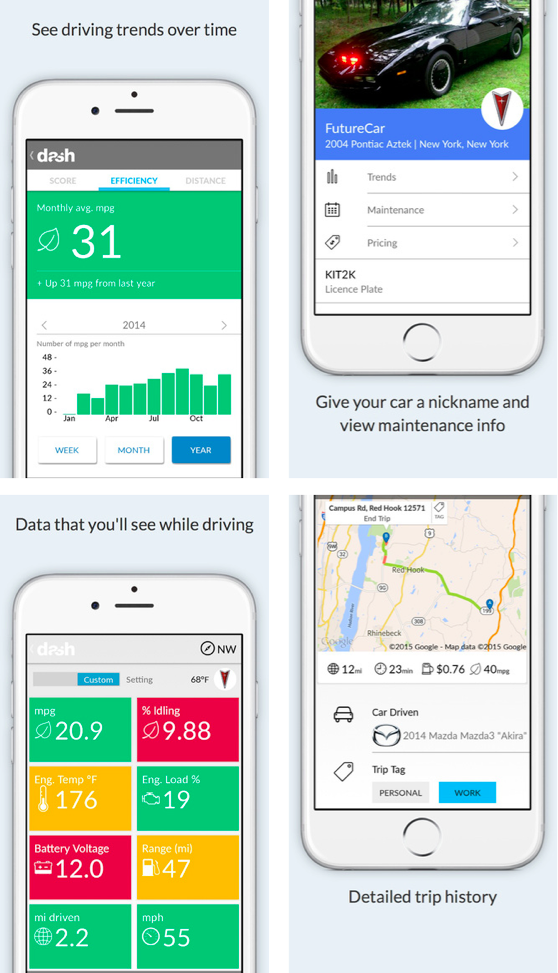 Checklist of the Dash Scorecards
Katrina: When the driver ends the trip, Dash gives a score as to his or her driving performance, what are the basis or criteria or score cards that Dash uses?
CEO Jamyn Edis: We have taken a lot of care in our algorithm to reflect our own point of view, as well as those of other stakeholders such as road safety agencies, insurance companies, pro drivers, so it's a balancing act between many factors.  Of course, there is no one size fits all and so, as we get feedback from more users, we are improving the algorithm on a rolling basis.
But here's the quick list of what goes in: behavior like acceleration and braking, as well as going over the limit and idling too long, fuel usage and car maintenance, time of day and driving conditions.
Katrina: Dash also rates the driver by badges, what are the different badges available?
Dash CEO Jamyn Edis: You'll get badges for increasing your scores and improving efficiency, as well as "bad" badges when you go in the wrong direction. But we are making more badges all the time!
Social media feature enabled in Dash
Katrina: What stats can drivers share in social networking sites such as Facebook and Twitter?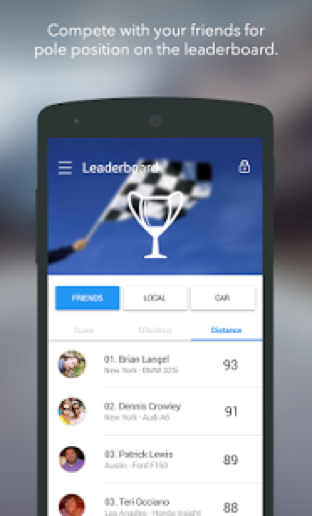 Dash CEO Jamyn Edis: Dash actually has a great leaderboard feature right inside the app that lets your friends who also run Dash compare scores, fuel efficiency, and distance driven. But much more is possible via our IFTTT integration!
Achievements of Dash
Katrina: When did you formally launch Dash?
Dash CEO Jamyn Edis: Dash launched in January of 2014.
Katrina: Will you be launching Dash in countries outside US?
Dash CEO Jamyn Edis: We already have! Dash is also available in Canada, Mexico, and most of the EU. In fact, the UK is our second-largest market.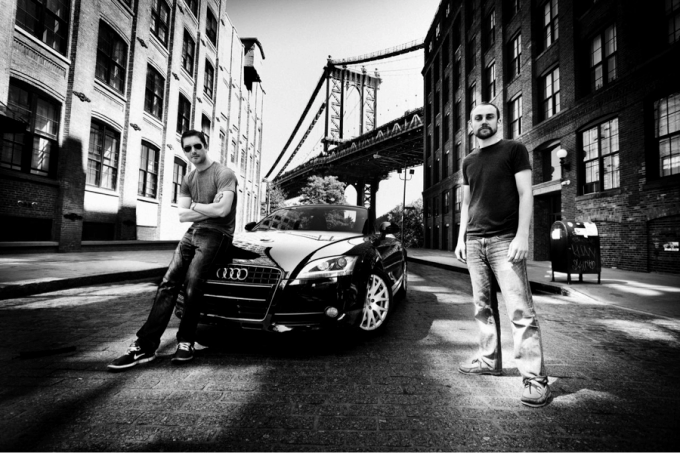 Katrina: What are the successes and milestones that Dash have achieved so far?
Dash CEO Jamyn Edis: We have won awards from the Department of Energy / White House, Better Homes & Gardens, and the Cloud Innovation World Cup.
We're really proud of what our users think, with over 200,000 downloads to this point.
New and upcoming features of Dash
Katrina: Given the rave reviews about Dash, what's new and upcoming for Dash that we must look out for?
Dash CEO Jamyn Edis: We're launching a 2.0 version right now, including a major redesign, feature parity between the iPhone and Android versions of the app, and some great new features like history downloads, with more to come!
To experience smarter driving experience with Dash today, download it here for free for Android phone and for Iphone.
Read more about the idea behind Dash by clicking on this link: Great Minds Behind Dash: Interview with Dash Founder Jamyn Edis.