How Elon Musk became a Business Icon for Startups
Author: Joanah Gamboa
Inspiration is the driving force that stimulates people to pursue greatness or surpass others' achievements and expectations. Classic examples of motivation are great thinkers such as Thomas Edison, Albert Einstein, Wright Brothers, and Steve Jobs; they all have created new innovations that contributed to the evolution of our society.
Joining this string of names is Elon Musk, one of the living legends and motivations of our time.
Elon Musk is a "business magnate, an engineer, an investor, and a self-made billionaire" who has made major breakthroughs in the World Wide Web, in the automotive industry, and in the rocket industry. Among his earned nicknames is "the real-life Iron Man". Like the hit Marvel character, he made tangible and functional the technological advances only possible in science fiction books and films.
To date, Musk has six companies under his belt – three of which he managed today. His success is exemplified by his net worth, which is estimated to be at $13.4 billion.
His childhood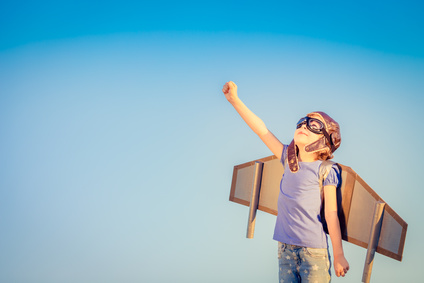 But behind this gigantic success is a rough childhood – a story unlike the fairytale books. Musk grew up in South Africa and was constantly bullied in school. In addition, his father was also known to be hard on him and his siblings. To spend his time, he resorted to books, encyclopedias and magazines instead of getting hooked to computer games like Pong and Anti-Aircraft. In the process, he had accumulated more knowledge and ideas ahead of his time.
At the age of 9, he had his own computer and learned how to program by himself. Three years later, he sold his video game, Blastar, for $500.
By the age of 17, Musk took  fate in his hands and migrated to Canada. He pursued his college studies in the University of Pennsylvania to be nearer the Silicon Valley – the place he called the "Promised Land".
And the rest is history. From there on, Elon Musk spurred a hallmark of ground-breaking changes in the virtual world, on land, and in the cosmos.
His Breakthrough Ideas and Companies founded
Musk's fame sprang from his breakthroughs in areas that witnessed little improvements. In the late 20th century, the Internet was a fragile industry that can burst anytime, so only a few tread on it. Before, the space can only be probed by NASA and other rich nations. The last recorded startup car was Chrysler in 1925, and electric cars were just figments of fantasy.
Musk, however, turned these industries inside out and found a way to materialize the impossible. He defied convention and fetched ideas that crossed the line between craziness and pure brilliance. This revolutionary attitude is one of the factors that made him a living legend.
Online Directory Site Zip 2
During the boom of the dot- com era, Musk developed an online directory site along with his brother. Called Zip2, it "provided maps and business directories to online newspapers" and "helped develop, host, and maintain consumer websites specifically for media companies". One of Zip2's known partners is The New York Times' local directory site New York Today. Four years after, Musk sold Zip2 to AltaVista, a subsidiary of Compaq, for $307 million.
Zip2, X.com, and Paypal
After selling Zip2 and still taking advantage on the dot-com boom, Musk founded another company in the virtual world. This time, it is an online financial company called X.com. Despite heavy competition from tangible banks, X.com has gathered numerous customers.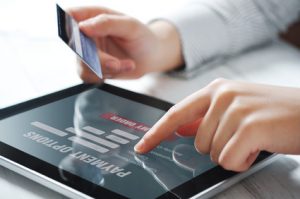 At that time, X.com's greatest competitor in online banking is Confinity. Instead of making each other exclusively powerful, the two companies merged and became the money transfer service called PayPal, which is widely used in today's business and personal transactions. In 2002, Paypal was sold to eBay for a startling amount that would have enabled him to retire early and comfortably.
Julie Ankenbrandt, one of Musk's employees in X.com, is quoted saying, "We all worked 20 hours a day, and he worked 23 hours." This anecdote embodies how Musk put his money where his mouth is. He walks the talk and works real hard for his visions to become a reality.
Exploring Space through SpaceX
With his deep sense of purpose, Elon Musk started other business ventures that offer progress and sustainability to the society.
"Going from PayPal, I thought, what are some of the other problems that are likely to most affect the future of humanity? Not from the perspective, 'What's the best way to make money?" – Elon Musk
Instead of focusing on making money, he pursued innovation and founded Space Exploration Technology (SpaceX), a company that ushered the feasibility of space travel travel for a lower cost.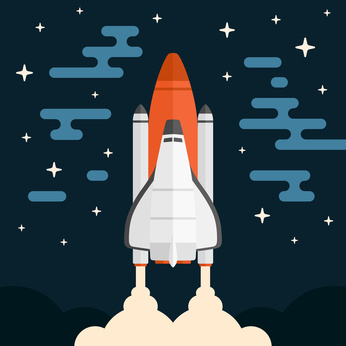 Yet, SpaceX didn't start out well. It had received a chorus of cynicism from individuals who are skeptical about the success of a private rocket company. This doubt grew bigger as SpaceX's Apollo rockets failed thrice. However, Musk invested all his money for a fourth launch. While SpaceX employees were crossing their fingers and its haters praying for its failure, Musk continued believing on his mantra:"If something is important enough, even if the odds are against you, you should still do it."
The fourth launch of Apollo was a great success.
SpaceX became famous for it is the only private entity to fly in the outer space. Further, it has garnered a certification from the U.S. Air Force and a contract with NASA to bring supplies to the International Space Station.
Making of Green Cars and Solar Powered Systems
After leaving his mark in the Internet with Zip2, X.com, and Paypal, and in the air with SpaceX, Musk had his eyes set on another venture – this time on land. While he's managing SpaceX, Musk propelled the opening of an electric-powered vehicle company, Tesla Motors, in 2004. Tesla Motors produces electric cars that transformed the face of the automobile industry. Its Model S- vehicle won several awards including "Most Innovative Vehicle" and "Top Green Car".
Two years later, Musk founded another company that sells solar powered systems to the US- Solar City. In 2013, he pitched in an idea for a high-speed ground transport system called Hyperloop.
Business Icon for Startups
The beauty of startups is that they offer something new to the market and offers solutions to the problems afflicting our society. Elon has been one of the people who pushed the startup revolution to the surface and challenged the technological status quo. His business ventures are like a roller-coaster ride – it swiftly swerved from left to right, up and down – and looking at it, it is yet very far from over.
Discerned as one of the most influential people in the world, Elon Musk will surely be known as the man behind the electric cars, solar- paneled homes, and privately- owned rockets. His success story and phenomenal inventions will continually inspire startups and entrepreneurs for decades to come.