Staying competitive in the retail industry is incredibly difficult. Competitors are always looking to get the upper hand, and it can be a constant struggle to not only keep a loyal customer base but to also expand and find new ones. So, as we get closer to 2021, you may already be starting to think about what you can do to keep up the interest in your retail space and carve out your spot in the industry. One option that can prove very effective is to update and modernise the space itself, as customer experience plays a massive role in your shop's success.
Here's a look at some of the ways you can create a more lux customer experience in your retail store.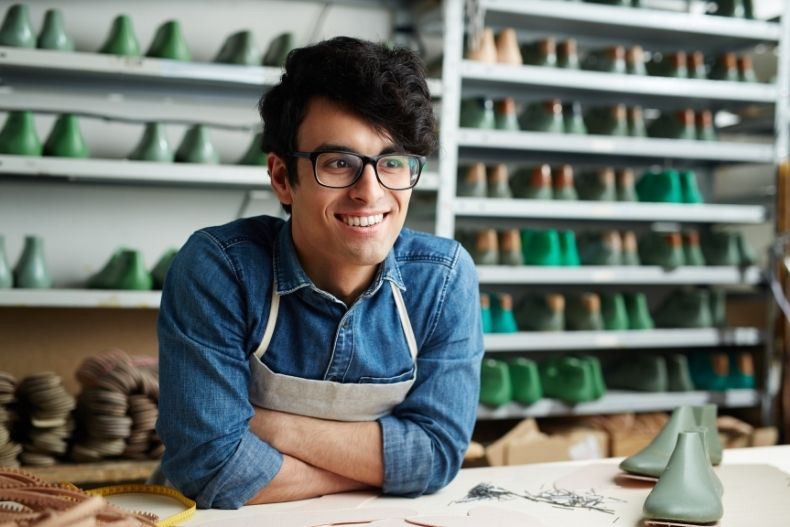 Ensure the Space Doesn't Feel Cluttered and Overwhelming
One thing that retailers can be guilty of is over-crowding the space. Sure you want to sell a lot of products and provide people with variety, but the problem is that all that "stuff" can start to look like clutter and actually take away from the customer experience. It can even cheapen the look and feel of the merchandise.
Try taking a more minimal approach, maintain ample space between racks, and make it possible for customers to actually see what there is without having to rifle through racks and racks at a time.
Lighting Makes a Massive Difference
Another tip is to upgrade your current lighting. Lighting is so important that it can sometimes make or break a sale. Ideally, you want to use natural light whenever possible, but when that's not an option be sure to install enough fixtures that all corners of the store are bright. As well, you want to steer clear of the yellow-toned lighting, as it can play havoc with the colours of the merchandise.
Don't forget, lighting can also act as décor and elevate the entire style of your store. The right lighting can help you create a more elegant vibe.
Integrate Tablets into the Space
Part of creating a lux environment in your retail space is to make use of technology in the sense that it improves the customer experience. Tablets can make for a great addition to your retail space as they can be used for point-of-sale throughout the store, not just at the traditional cash counter; they can act as an online store and information point for customers to make use of, and even as digital signage.
With that said, they need to be mounted in a way that makes them easy to spot and simple to use, which is where the Olive Tablet stand can come in handy. This is a secure stand that can be mounted on a variety of materials; it can be tilted up or down and ensures the space stays sleek and modern looking. Because the Olive tablet holder can accommodate Android tablets and iPads from 7.9″ to 10.5″, you have lots of options to choose from.
Small Changes Can Transform the Space
While these changes may not seem huge, together they can have a huge impact on how the space looks, feels, and functions, all of which is to the benefit of your customers.