The human brain is highly attracted to visuals, so it's no wonder videos and other forms of visual marketing tools reach people more than text does. This principle works in corporate branding as well as it does in marketing. In today's highly competitive business environment, visual identity has become more important than ever before. In fact, it is one of the major aspects that can place your brand ahead of the competition.
In the broad business branding space, visual identity is a core component of your company's corporate image. It is what customers see and use to distinguish companies. To successfully attract new customers, your business should pay attention to its corporate image and focus more on building a visual identity that customers can relate to and recognize with ease. You can do this easily by hiring a branding agency such as Idea Dolls.
So, how can your business use visual identity to attract new customers? Below are four things you'll need to do to successfully achieve this: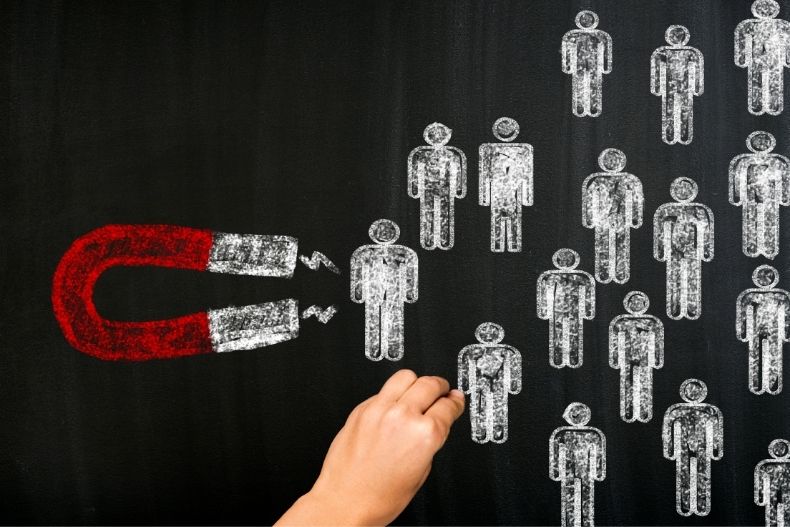 Use Your Visual Identity Consistently

One of the major facets of your visual identity is your logo. When you choose a logo for your business, settle on a single version and use it consistently – everywhere. Whatever branding space you display it – from your website, social media, printed material to emails, signage or blogs, your logo design and color should remain the same.

Maintaining consistency in your visual identity is critical, because consumers need to see your logo several times before the identity can register in their minds to a point of frequent recognition. If you need to update or change your visual identity, avoid doing it frequently. Every two or three years is okay, but ensure that the change is reflected in all offline and online spaces.

Maintain A Simple Website

Most people think that you need a complicated website to attract new customers. This is not true. In today's business world, customers are more interested in efficiency than anything else. As such, having a well-branded and functional website that features a simple design with a professional look is enough to capture the attention of your customers. Populating every page of your website with graphics or images will only slow its loading speeds down.

Instead of focusing too much on the graphics, make sure that your website reflects your visual identity. Use the logo and colors that are consistent with your corporate image. Better still, go for a sleek website template to give it an elegant look. Ensure that the template is responsive, and that customers can view/interact with it on several devices. Most importantly, keep your website up-dated throughout.

Pay Attention To Content

Though your logo is a major component of your business's visual identity and requires the utmost consistency, content provides an additional opportunity to attract new customers. Increasingly, marketers are generating visual content in the form of presentations, videos and infographics to enhance customer engagement. Data visualization is also gaining traction as a way of driving interactions with customers.

As you think about disseminating your content, consider converting it into visuals such as these. Use them in your white papers, emails, blog posts and e-books. As you do this, ensure that the content which accompanies your visualizations is relevant and easy for your audience to understand. This way, new customers will be attracted to it and engage with it easily.

Use Visuals On Social Media

Social media platforms are great spaces to boost your visual identity and capture the attention of new customers. As people scroll through their social media pages, visuals have a way of slowing them down. This means that any content with strong visuals is more likely to attract followers. A blog post that contains images may be seen by some of your followers, but posting a video or image directly has more impact. To keep your visual identity on top of your audiences' mind, share more visuals on social media. Also, ensure that you use your corporate visual image on your social media profiles. Refresh the profile often, and keep your visuals are up-to-date with any changes you make.
Bottom Line
Visual identity is one of the most powerful tools that businesses use to build strong brands and attract new customers. In fact, companies consider visuals such as logos and website design as strong assets. Every business – whether big or small – needs to develop a visual identity to make it easy for customers and prospects to identify their brands. The best way to do this is by maintaining consistency in visual assets, and ensuring that they are visible on every marketing platform.