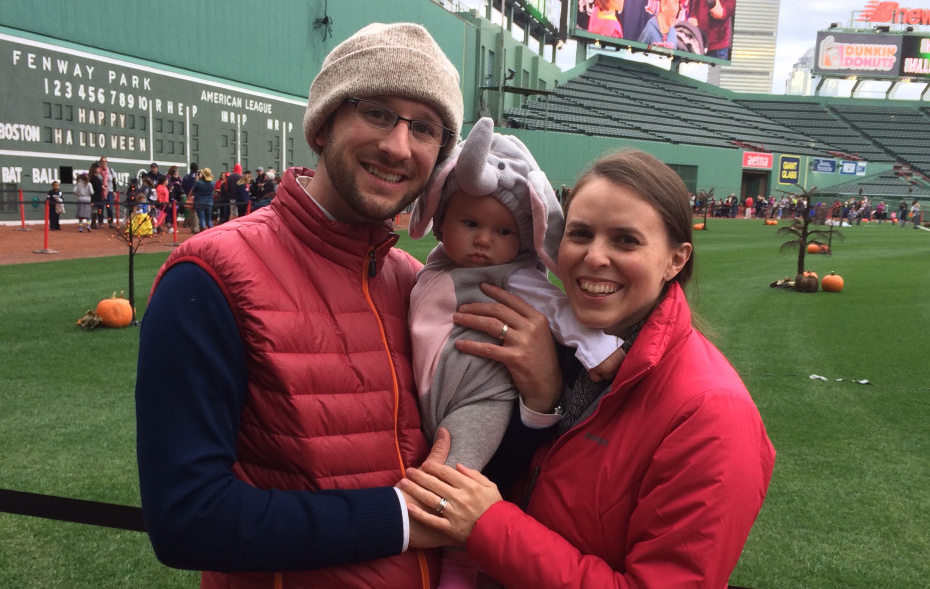 Adam Martel, a Babson MBA student, is an entrepreneur with a colorful background. He has worked as a financial analyst, teacher, journalist, stage magician and as a collegiate volleyball coach. Looking at his previous occupations, you might think that his being a financial analyst was most likely the reason why he started his own company. But, it was actually his experience as a college volleyball coach that led him to launch Gravyty.
One day, the college's administration asked him if he could lend his skills in recruiting and team-building to help build strategic relationships and raise money from the alumni. He knew a bit about fundraising because of his mother's work in a development office. "The skills I had developed as a coach would allow me the opportunity to make a meaningful impact on our organization," Martel realized after he did some research. So he took on the job, and has been a leading fundraiser ever since.
"I noticed a gap between the tools that fundraisers currently have and the ways that I know data analytics, predictive modeling and data visualizations could be applied to help fundraisers raise more money," he observed after becoming a fundraiser himself. He saw the potential of cloud-based software in solving the challenges that organizations face in fundraising.
Launching Gravyty
Martel had the idea, but it wasn't until he met his co-founder Rich Palmer that he put his idea into action. "Rich and I met at an entrepreneurship event at Babson," he recalled. They knew pretty early on that their business interests aligned, but they spent almost six months brainstorming business ideas, testing MVPs (minimum viable products) and exploring options.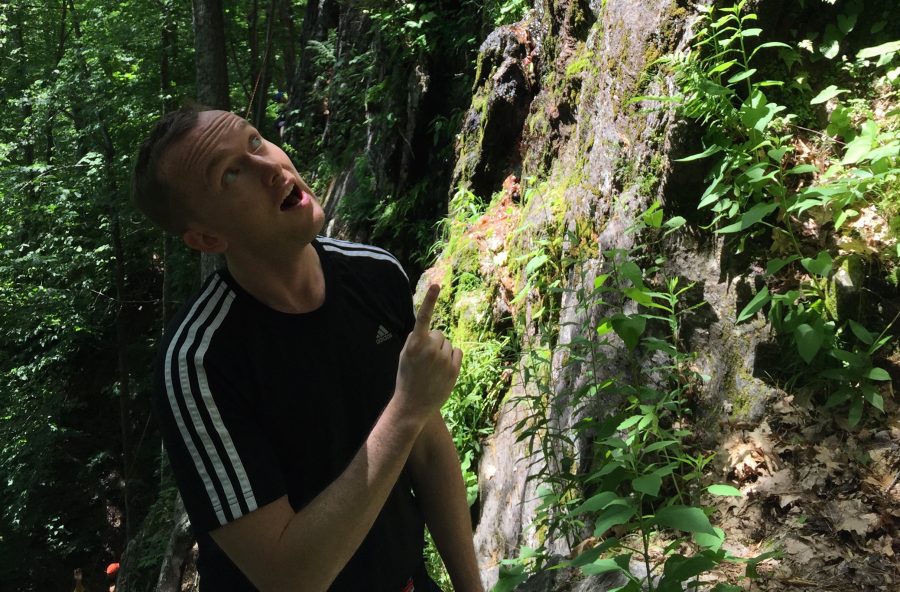 "Coincidentally, Rich had worked at a few data companies as a product manager in the past and I had spent years as a nonprofit fundraiser and college volleyball coach," Martel explained. "I had built an extremely primitive MVP of the Gravyty technology and in one of our sessions I pitched it to Rich."
Though Gravyty was only officially launched in September of 2015 they've already received great feedback from the nonprofit community, telling Martel and Palmer that their startup is a game changer.
Currently, Gravyty is only in the US but they have received interest from potential customers in Europe and South America. "We're also extremely interested in exploring the nonprofit landscape in Asia," Martel added.
A Platform that Lets Fundraisers Predict Donations
"We launched Gravyty, a cloud-based technology startup to leverage data analytics, predictive modeling, data visualizations and provide professional fundraisers, executive directors and volunteer fundraisers with an intuitive dashboard that has the power to predict donations to their organizations," Martel explained.
Gravyty combines both private and big public data and behavioral insights to build the first tool that is specifically designed to empower nonprofit fundraisers to take action at the right time.
Empowering Non-profits
When Martel was still conceptualizing Gravyty, what he solidly had in mind was to create a data analytics company that can attend to a severely underserved nonprofit technology market.
"Nonprofit organizations are doing some of the most important work across the world," he shared his insight. "In the US alone, NPOs are a surprisingly large portion of the total job market and have a strong impact on our society and our economy."
Nonprofit organizations are doing some of the most important work across the world. "In the US alone, NPOs are a surprisingly large portion of the total job market and have a strong impact on our society and our economy."
These nonprofit organizations depend on public and private grants and donations from individual donors. They also usually hire professional fundraisers to help communicate the work that their organizations are doing with the hopes that the donors will support their efforts. Unfortunately, professional fundraisers are using antiquated technology to address growing funding needs, limiting their ability to raise money.
Martel believes that Gravyty is the solution to the fundraising challenges faced by nonprofit organizations. He explained that their platform can help nonprofits to be more efficient in their fundraising efforts so they can work with more donors, solicit donations at the right times and ultimately raise more money for their organizations.
Milestones and Future Plans
Despite the company's young age, Gravyty has achieved some milestones that they can really be proud of. "The two milestones that we've been most proud of so far have been building a working cloud-based software, in-house (no outsourcing at all!), from scratch and putting together an eleven member Exploratory Board of Advisors," Martel shared proudly.
"These folks represent some of the most impressive nonprofit organizations in America and act as our support network, our sounding board and our connection to potential customer," he said of their board of advisors.
These two milestones have been the most important according to Martel and have been the reason that they been so successful so far. Recently they've also built new algorithms to help nonprofit organizations to source donors.
Martel believes that sourcing new donors who are proven to be statistically aligned (with big public data) will be the new frontier of fundraising. "Nonprofit organizations are currently heavily focused on cultivating their current donors. We believe that the next battlefield for nonprofits will be trying to win donors who made gifts to other nonprofits with similar missions."
Gravyty is still young, and there are still plenty of milestones to reach. "We remind ourselves each day that the only purpose of our company is to help nonprofit organizations raise more money so they can continue to expand the wonderful work they do," Martel said. "We believe that our mindful innovation style is unique in the nonprofit technology sector, and in five years we hope that Gravyty will become the most recognizable name in truly innovative fundraising technology."
Entrepreneurial Advice
As a Babson MBA, the greatest advice that Martel can give to millennial entrepreneurs is to find an amazing co-founder who can match or exceed their drive and ambition for venture creation. "The most important thing that you can have as an entrepreneur is a really great co-founder. Starting a business is hard and having someone to take the journey with is invaluable. So, I would suggest that millennials put themselves in as many situations as they can where they'll meet people who are equally ambitious and driven!"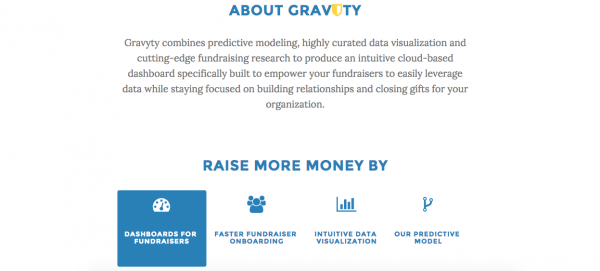 Follow Gravyty on twitter: @gravytyco