Are you wondering if the ITIL Foundation is the right career path for you? Before we discuss that, let's get an understanding of what ITIL actually is. ITIL (Information Technology Infrastructure Library) is a set of best practices used for ITSM (Information Technology Service Management). It is focused on the coordination of the IT services with the business's requirements. ITIL gives a description of tasks, procedures, checklists, and processes that are not specific to any company. Any organization can implement these standards for starting the integration with the strategy of the organization, maintaining a level of capability, and delivering value. Through ITIL, organizations can create a baseline that is used for planning, implementing, and measuring. Moreover, it can help in demonstrating compliance and measuring improvement.
ITIL was developed in the UK in the 1980s by the UK's government for creating a definitive set of practices to be used in the government data centers. Today, ITIL has been revised, expanded, and adopted by organizations all over the world as an extensive framework to manage IT service delivery.
Currently, ITIL is among the most approached and widely accepted best practices in the field of service management. This is why it is the top choice of countless organizations. But, before you start your journey to become an ITIL professional, you must know if the certification is right for you or not.
Let's start with discussing how ITIL can benefit the enterprise: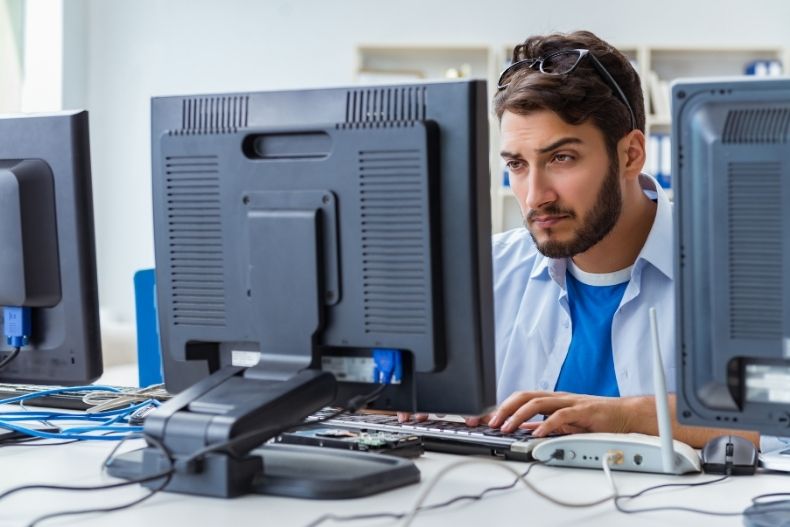 Better understanding of IT in the organization
Through the ITIL Framework, IT professionals are able to identify processes and manage and prioritize opportunities for service improvement to achieve the needs of the business.
Common terminology
When you have ITIL knowledge, you will be able to understand the common vocabulary used for ITSM. So, there will be no lapses because of miscommunication.
Increased efficiency
ITIL professionals know how to automate standard tasks and implement the best practice principles to the processes of ITSM. Through this, they are able to improve the tasks' and processes' efficiency.
Improved satisfaction
Through the ITIL framework, ITSM professionals have the capability of providing services that meet the expectations and needs of the customer.
Efficiency Change Management Team
With the help of the ITIL framework, the team can have clear communication avenues to discuss forthcoming releases and announce updated and new IT services.
Fewer disruption of IT services
When the ITIL framework is used in the organization, it ensures that there are alternative service options in place for reducing the impact of any business outage. This way, it can lessen the negative impact any disruption can have on the organization.
Respond and forecast in a cost-effective way
Through capacity management and demand management techniques from the ITIL framework, you will be able to manage fluctuating demand while providing an optimum capacity level. A few examples of such techniques are off-peak pricing, modeling, and user profiling.
Support technology trends
ITIL is known for not only supporting the existing infrastructure but also for supporting new technology trends such as the SMAC technology stack.
Used for non-IT purposes as well
You can apply the ITIL methodology for non-IT business functions as well such as training, facilities, HR, financial, and customer support services.
Works well with Project Management
You can combine ITIL with project management methodologies to get progressive business outcomes. It can help project managers in initiating a project. So, it is clear that ITIL certification can help the enterprise with its IT Service Management and other purposes. But, why should you go for the ITIL Foundation Certification? Here are some of the benefits of the ITIL course that will help you understand what the course has to offer.
Basic understanding of ITIL
If you have no idea about what the ITIL framework is, the ITIL Foundation course can help you get a basic understanding of the concepts, principles, and theories of ITSM.
Knowledge of implementation of ITIL

Through the training, you will learn how ITIL can be implemented in the company for enhancing the performance.
High compensation and career growth
As an ITIL-certified professional, you will have the skills and knowledge that will make you stand apart from the rest. It will also help you get better compensation. Your expertise will make you a preferred candidate over the non-certified ones.
Provide better service delivery
Through your ITIL expertise, you can help the organization in multiple ways such as reducing costs and improving quality by using process, technology, and people optimally. With ITIL, the ITSM processes will be consistent which will increase the service delivery efficiency.
Improved customer satisfaction
The ITIL regulations help in supporting the service providers in delivering service through the Service Level Agreements (SLAs). Through ITIL, you will be capable of reducing the interruption and time and recovering service faster that is to be provided to the customers.
ITIL Foundation course is the perfect first step for any professional who wishes to make a career in the field of ITSM. it is for professionals who want to learn how they can improve the ITSM in their organization. Here are some of the professionals who should be informed about and contribute to the service improvement program:
Application Development Team

Application Management Team

CIOs

Database Administrators

IT Managers

IT Support teams

Process Owners

Process Practitioners

System Administrators

System Analyst
IT engineers, architects, and managers are not required to be a master of ITIL. However, they must have a basic understanding of the ITIL framework so that they can support the process.
Any professional working in the IT service management, service desk environment, or service delivery, or anywhere where they use IT services for core competency should go for the ITIL Foundation certification. You need to have previous knowledge of IT for undergoing the examination.
There are several large corporations like IBM, Microsoft, Caterpillar, Shell Oil, Atos, Boeing, and others who implement the ITIL framework and have seen great success. This is why there is a high demand for professionals who are skilled in the ITIL methodology. Employers need professionals who are ITIL certified for managing their ITIL framework. Now is the right time for completing the ITIL Foundation course and earning the certificate. This will lead to multiple job opportunities and phenomenal career growth. Companies need ITIL-certified professionals since they have a deep knowledge of the IT scene. They can quickly detect any troubling spots and are therefore a valuable credential.